Last week we received some lovely feedback from Brad and his group, who have just returned from Mefjord in Norway after visiting to sample some of the fantastic mixed sea fishing on offer. Brad and his group were looking for plenty of sport and a mixture of species, and they got precisely that. 
Brad wrote:
"We had an absolutely fantastic time. We caught lots of fish, including Cod to 16lb, Haddock, Coalfish and Wolffish. We hugely enjoyed the location, the challenge and learning new experiences. Please let me know if I can help pass on any learning points to your future Mefjord Brygge anglers.
Once again, thanks for your assistance in arranging this trip for us.
Cheers, Brad."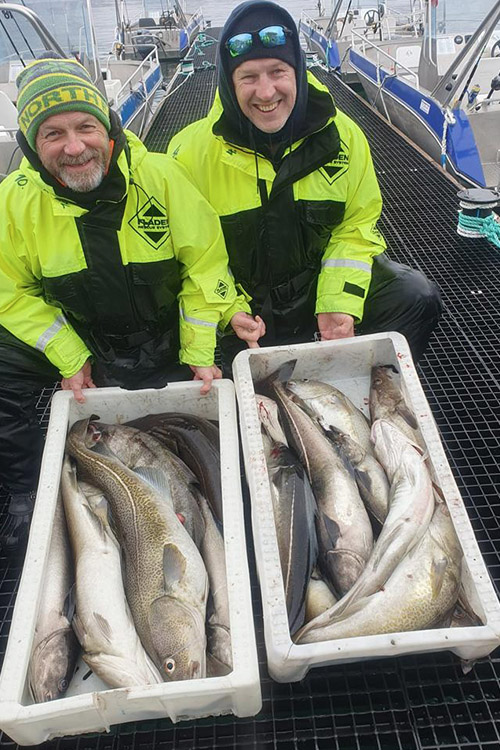 CONTACT US
If you, like many others, have ever dreamt about fishing the prolific waters of Mefjord, Norway and would like to know more information on how you can join us, you can contact our sea fishing specialist, Paul Stevens, on 01603 407596 or email at paul@sportquestholidays.com.