The Halibut have arrived and it's a good time of year as the Cod are still big and the chances of catching big Halibut is very high. This report has just been sent to us from Nordic Sea Angling guides Alexander and André:
After a small break with guests here at Å, we have now got a group of 3 people consisting of Gunnar, Henrik and Johan.
Fishing for this group has been completely magical during the first two days where one day offered a fantastic cod fishing during the morning. After a little searching in the morning we found a large shoal of cod with a totally cruel average weight where most fish were between 8- 12 kg but with a couple of really nice top fish of 18.2 and 19kg. After just one hour of fishing, everyone was a little bit tired in their arms and body so we thought we were going to test if we could get a halibut. After about 20 minutes in the first drift, a small take for Henrik and his reel screamed before a good fight. The fight was really good from this fish with a couple of really nice glides down to the bottom before we could land the fish it measured all over 120 cm.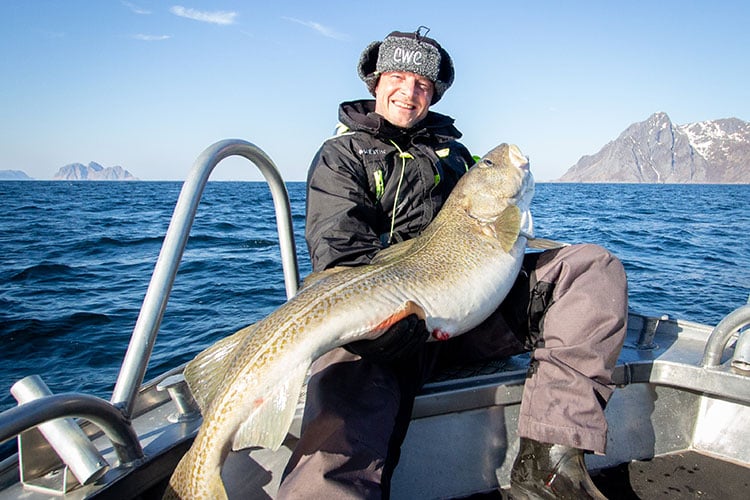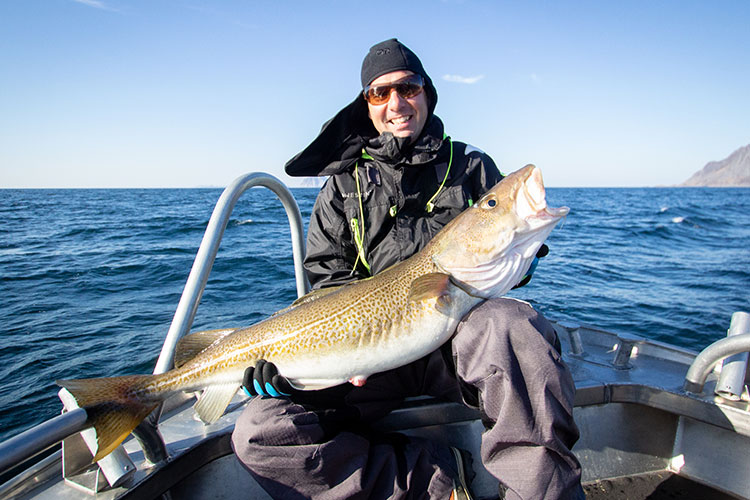 André was also fishing with Tobias after halibut where they managed to land 2 of which one was 81 cm and a smaller one that had to swim further.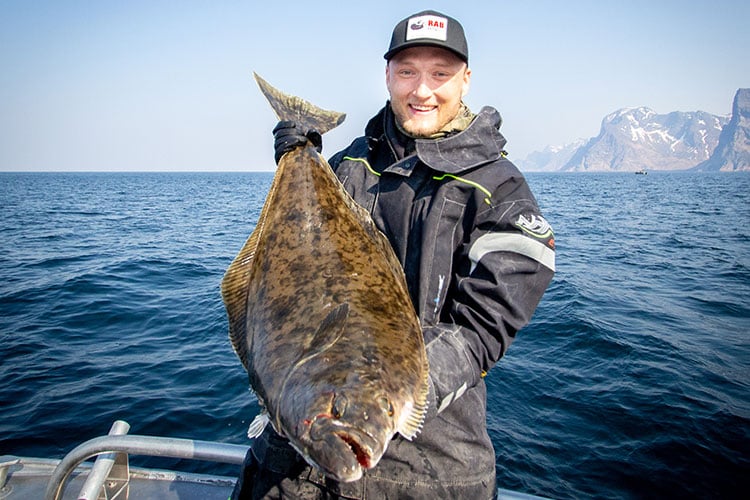 Me and Tobias also decided to run a pass for Halibut during the day. We had the luck on our side this time where I managed to land a nice Halibut of 130 cm that got to swim further after a quick measurement and photography, Just minutes later, Tobias pulls on a nice Halibut which is measured to 102 cm that got to finish our day .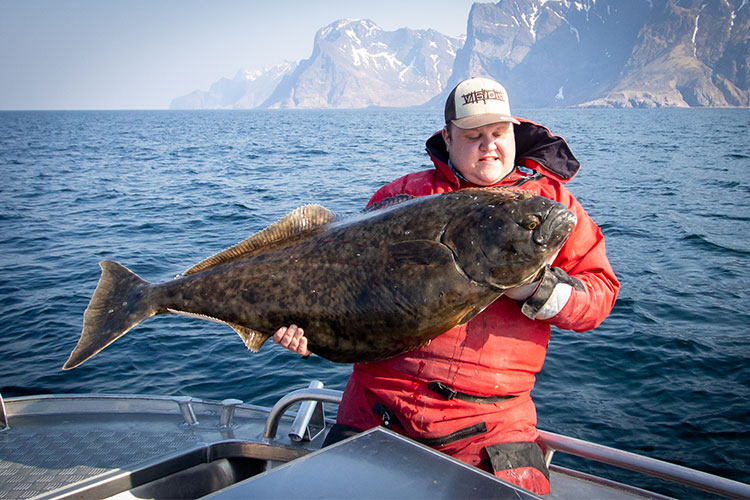 Now the boys are fishing the last day of their stay here at Å and the goal tomorrow is again Halibut with a little more wind an earlier days so then we'll see what the sea has to offer.
Tight Lines Oh
Alexander Lindgren, André Starkenberg & Tobias Moberg
Thanks Alexander and André looks like everything is finally waking up at Å and we are looking forward to a very good summer. We have already released our dates for 2020 and these are selling fast so if you fancy a trip to this wonderful part of Norway then get in touch on 01603 407596 or you can see the reports here