This week we are welcoming back our regular group consisting of the Spors family and Toumas, Mika plus friends. In addition the group was joined by first time Lakselv visitors Eduardo and his daughter Mercedes. Due to the rain over the weekend the river was rising which made the fishing slow in the beginning of the week. On Tuesday we manage to hook into some Grilse and had numerous contacts without reel hookup. So even though was high we started trying smaller flies on lighter lines. In the middle of the week the river slowly started dropping and the results came. First Toumas' cusin Tero was fishing in zone 2 and landed a nice female measuring 87cm on 7,7kg.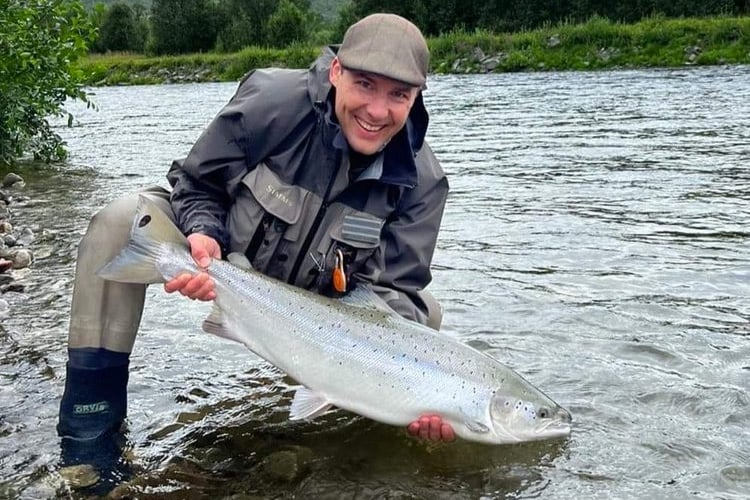 At roughly the same time Mercedes landed a similar fish in zone 1. Both of these fresh fish was of course released into its right environment. These fish were a big morale boost and expectations were quit high but unfortunately the river didn't deliver. We still managed to catch a couple more grilse and the fish of the week came for Mika. In the Friday morning session he was fishing Ratama and manage to hook his biggest Atlantic salmon and after quick and hard fight could see a 8,4 kg male salmon landed in the net. Toumas and Ville both had their chances to replicate Mika on a bigger fish but unfortunately had to see the fish win the battle.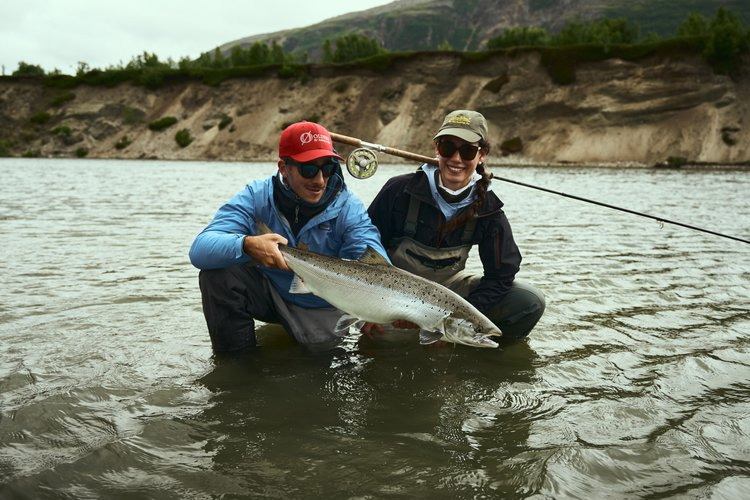 The river is steadily dropping below 30 cubic with good clarity. Hopefully by next week the river should be back to Lakselv norm which we haven't seen much of this season, stay tuned next week for more news…
CONTACT US
If you would like to find out more information about Olderø Lodge and how you can join in on the action and fish it for yourself, make sure to take a closer look at our tour page. If you have any questions regarding this tour, you can contact our freshwater fly fishing team on 01603 407596 or by emailing them at info@sportquestholidays.com and one of the team will help you with your query.