As with many places around the world, the Corrientes region of Argentina, home to the Ibera Marshland and Pira lodge, has seen a relatively warm and dry weather year. With high temps and lack of rain, we are seeing reduced water levels throughout the Ibera and greater Parana systems. These water levels are not unprecedented in the Ibera and seem a cyclical feature of the regional climate. Because of the low water levels, the highest concentrations of dorado are being found in the lower reaches of the Ibera where the marsh empties into the Corrientes River. Because of these concentrations of Dorado, and despite the low water levels, fishing success in these first few weeks of the season has been quite fantastic with many sessions producing double-digit numbers of Dorado.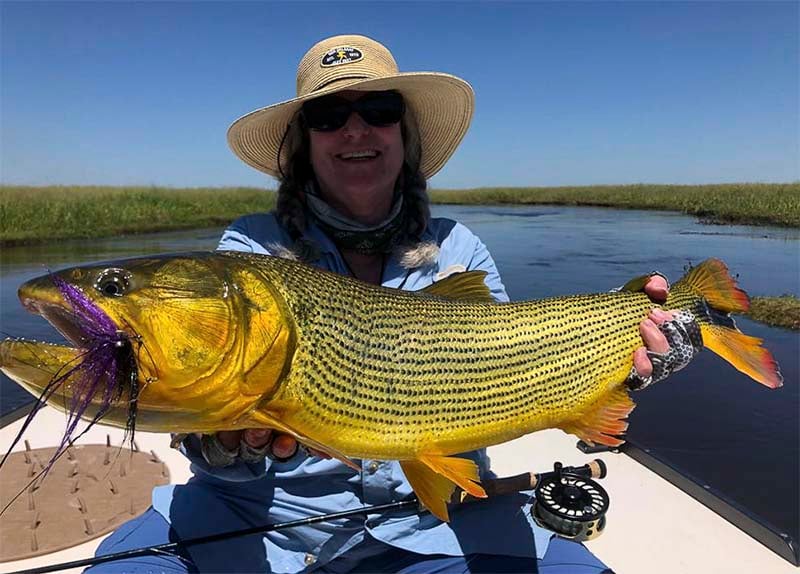 Because of the water levels this summer we're able to get out of the boats and wade along the banks of the channels, creating some very exciting fights with angry dorado.
The favoured methods and flies have been the tried and true standards of swung and stripped deceiver and baitfish patterns. And of course, many Dorado are eagerly devouring a variety of mouse and popper patterns such as the Morrish Mouse, and Master Splinter, with crowd-pleasing aggression. Our guides have also been experimenting with dry fly presentations, finding success in large foam damselfly and hopper patterns. It's quite the sight to see an ornery Golden Dorado slurp a dead drifted fly off the surface like a spring creek brown trout.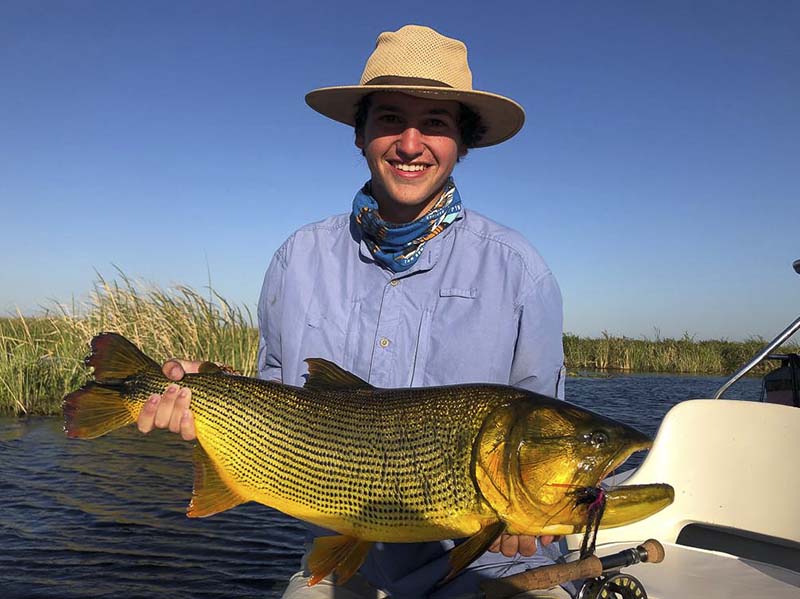 This week, we received a 10 person group hosted by Cathy and Barry Beck and all of them finished the first session with a picture of a Dorado and a big smile. One morning John and Debby N. put up a double in the North channel each connecting with an 11 lb dorado. Another memorable session was having Nick T. and his crew from Lamson Waterworks doing what they do best, having a great time and landing Ibera gold. One more memorable guest experience was for Cheryll P. who joined us for a week of solo fishing, landing a total of 97 dorados during her stay!
By José Caparrós
Fishing Manager – Pirá Lodge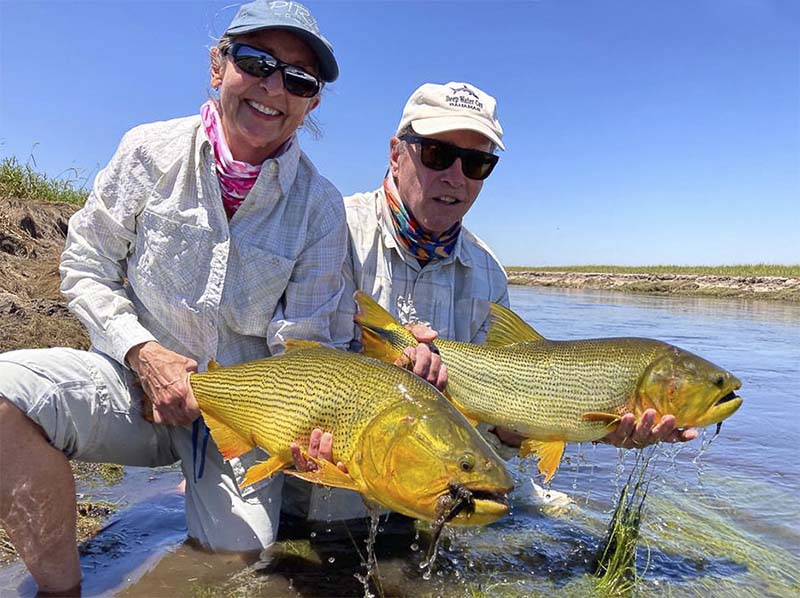 CONTACT US
If you would like to know more information about the amazing Golden Dorado fishing on offer you can read our full tour page for Pira Lodge. Alternatively, you can contact our freshwater fly fishing expert Peter Collingsworth on 01603 407 596 or email at peter@sportquestholidays.com.