Water Conditions: Water Level very low and still dropping!
Weather Conditions: Couple fast storms in the afternoon, definitely not bad.
Fishing conditions: In the Week 10 of the season, we cannot believe how low all Mamirauá systems reached. In regards to the fishing, fish are hungry and concentrated, so the big fish just could not resist our flies! Water is super low and it is just amazing to see all those monsters around us.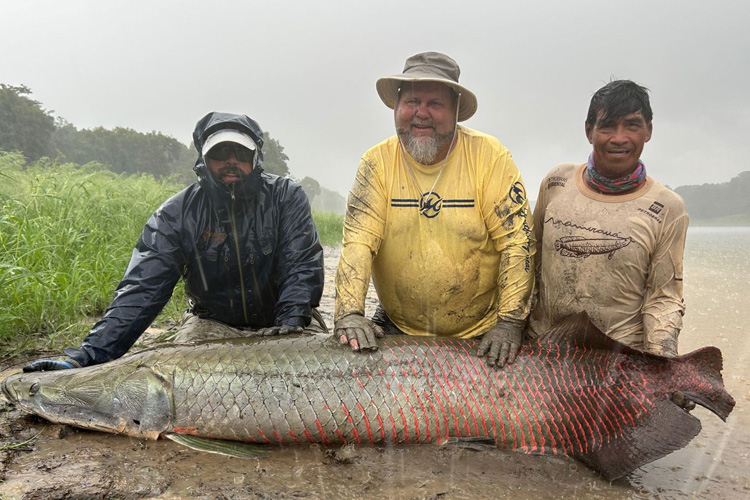 Highlights this week:
The truly big highlight was to see a 5 years old boy land an arapaima by himself. We had a very proud dad this week at the boat, and that's the next generation of jungle anglers!
We cannot let it end without saying we had a great week of monster fish landed. Landing 3 fish over 2 meters in the same week was very special!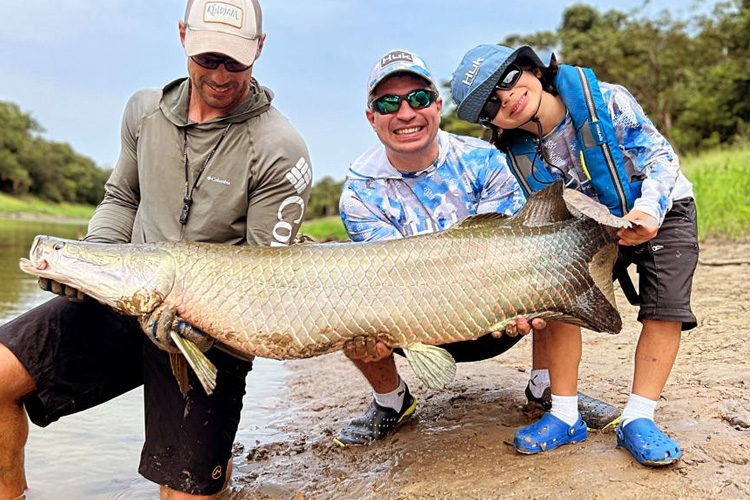 Fishing Stats:
Anglers: 7
Total number of Arapaima landed in the week – 23
Biggest fish landed in the week: 210 cm by Diego
CONTACT US
If you would like to learn how you can join our fantastic Arapaima fly fishing destination you can visit the full tour page here on our website. If you would like to speak to a member of our fly fishing team you can contact them by calling 01603 407596 or by emailing them directly at info@sportquestholdays.com.