Water Conditions: Water Level very low and still dropping!
Weather Conditions: Only one evening of rain.
Fishing conditions: At Week 9 we hosted a group of ladies that have fished together for over 25 years. They did an amazing job and went home with one more desired fish on the bucket list!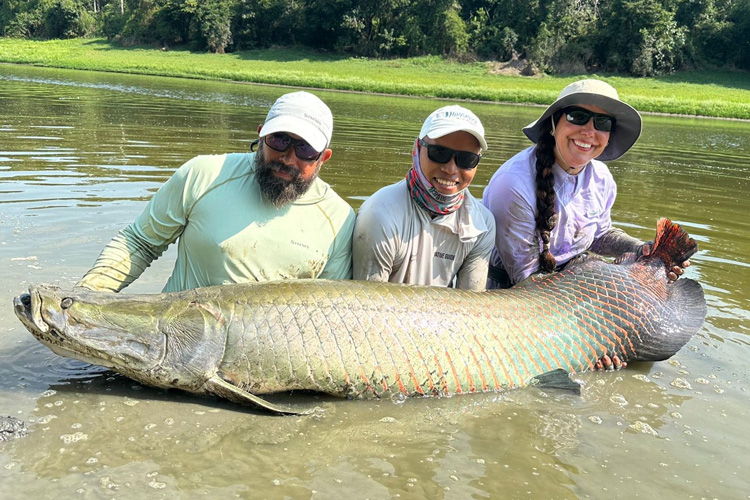 Highlights this week:
Our greatest highlight was Celia with not just one but two fish over 2 meters. Congrats on that!
The whole group also landed hundreds of aruanas and some really nice Tambaqui.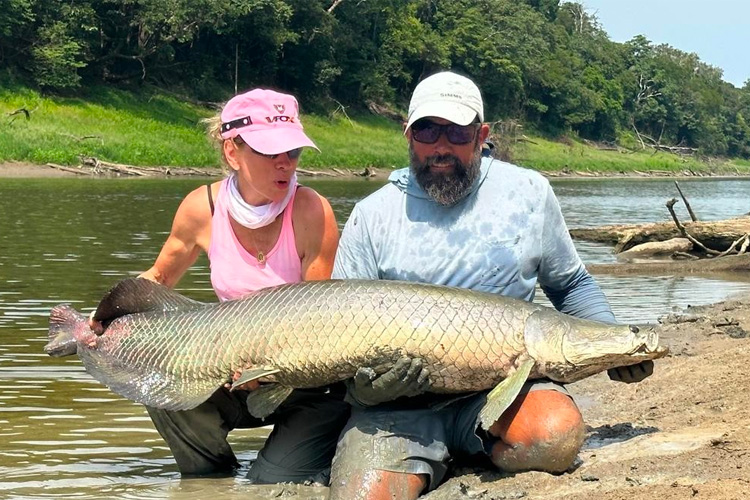 Fishing stats:
Anglers: 8
Total number of fish landed in the week – 16
Biggest fish landed in the week – 215 cm
CONTACT US
If you would like to learn how you can join our fantastic Aripaima fly fishing destination you can visit the full tour page here on our website. If you would like to speak to a member of our fly fishing team you can contact them by calling 01603 407596 or by emailing them directly at info@sportquestholdays.com.