Water Conditions:
Water Level is the lowest in the last 10 years. But it is not dropping much any more.
Weather Conditions:
One little rain in the afternoon.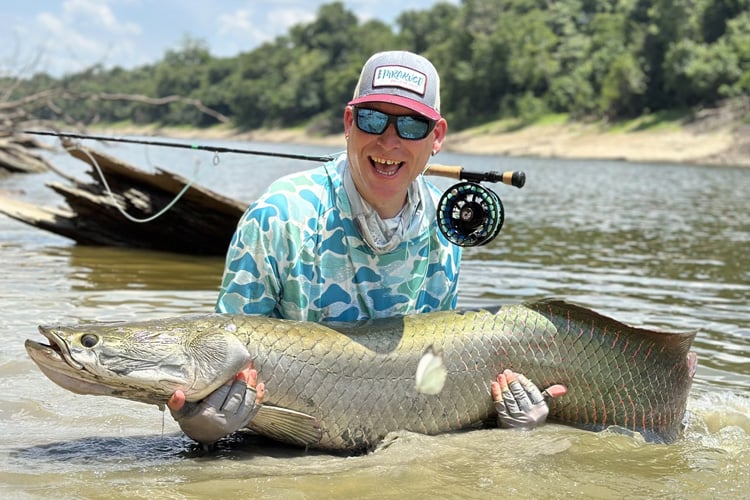 Fishing conditions:
Fourth week of our season the water is still at the lowest level in the last 10 years.
There are Arapaima all over the place , also the wildlife is just unbelievable around the water.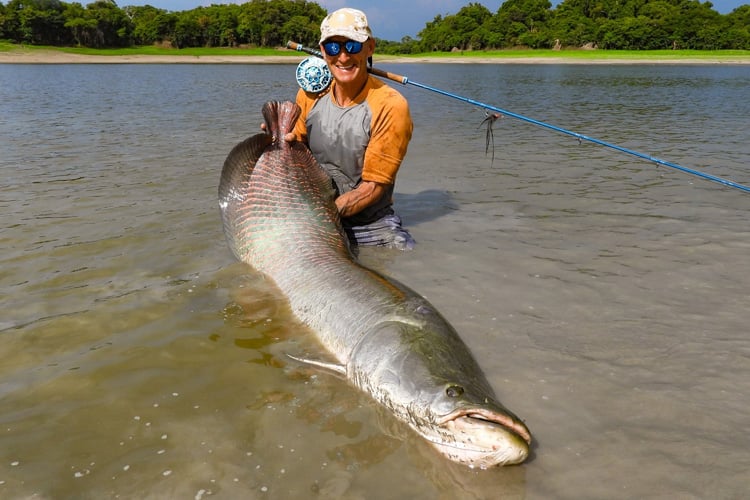 Our good friend Helmuth was here for his second time and can't wait to see the videos Vaidas AKA operator hage for us!
Highlight of the week here was the first 2,20 meters fish caught by Thomas ! Not bad for his first arapaima ever.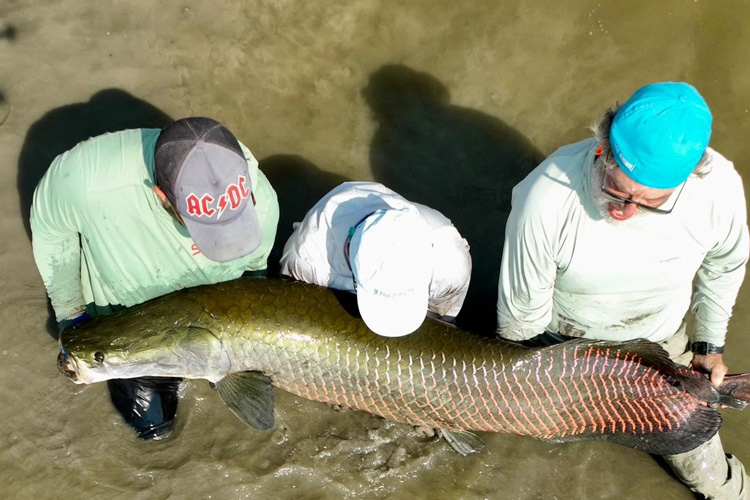 Fishing stats:
Anglers: 8
Total number of fish landed in the week – 39
Biggest fish landed in the week – 220 cm
CONTACT US
If you would like to learn how you can join our fantastic Aripaima fly fishing destination you can visit the full tour page here on our website. If you would like to speak to a member of our fly fishing team you can contact them by calling 01603 407596 or by emailing them directly at info@sportquestholdays.com.