Then there was another week gone in Havöysund and the new guests arriving shortly. During the end of the week we were invited to some good weather after the weekend's snow chaos and harsh winds, but during Sunday's weather we made a good effort that was better than expected …
We took off just outside the camp in crazy snow weather, the wind was not very strong but the snow fell so hard that the visibility was equal to zero. As soon as we dropped our Plaice rigs into the water, the fish were biting and a fine double for Pelle and Roy who managed two fish straight away of around 3lb each. We didn't  even finish the pictures before Axel and Lennart standing in the stern with really nice Plaice on. The fishing was fantastic and so it continued in two long drifts until we could sum up 22 fantastic Plaice with a peak around 4.5lb.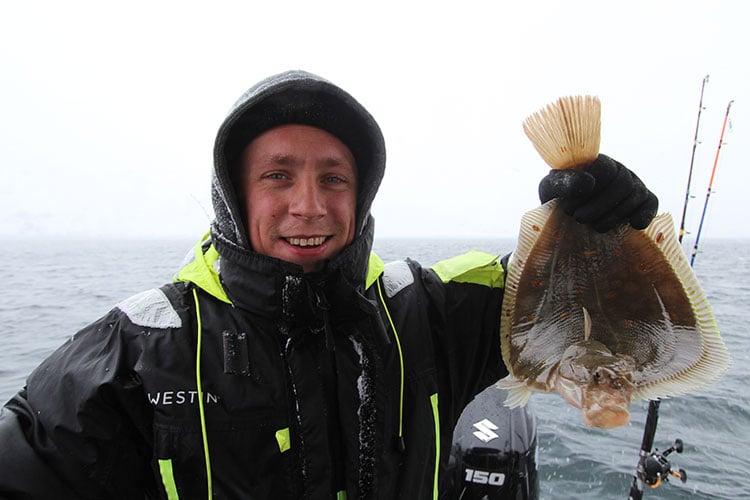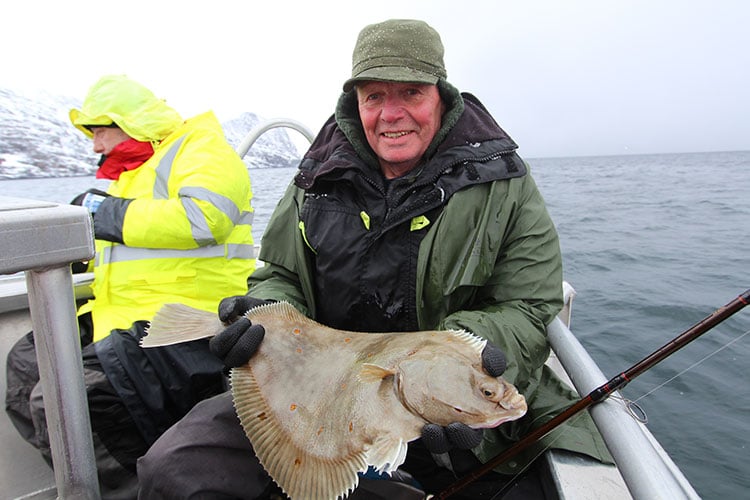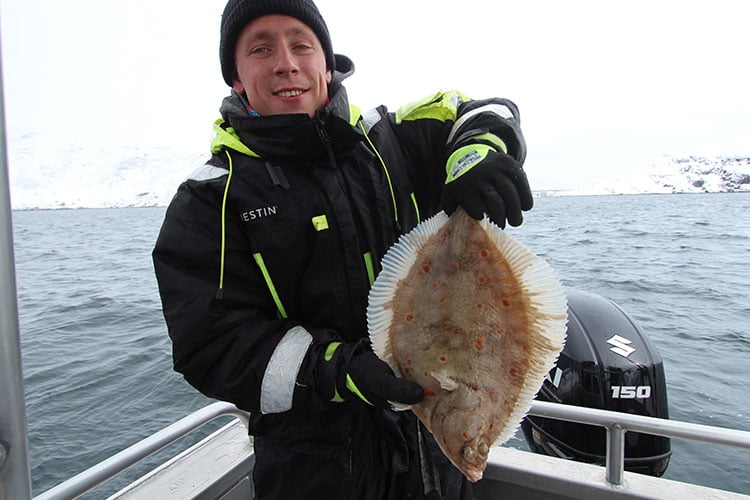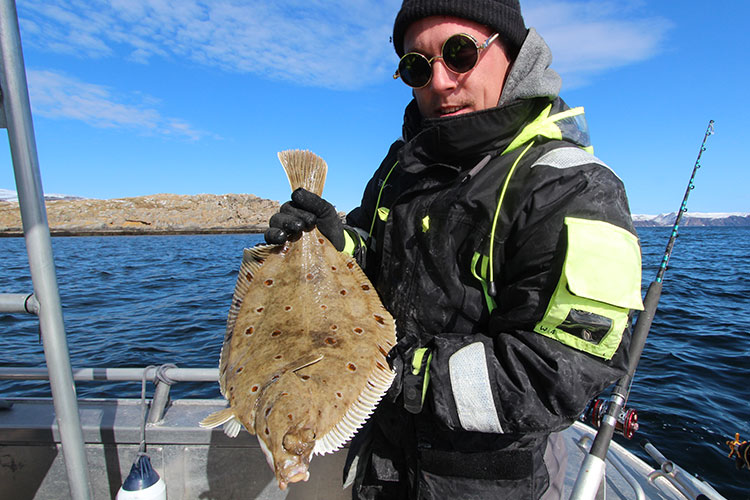 Monday offered stable weather conditions and around lunch the snowfall even slowed down so that the boys got a sunny fantastic afternoon on the sea and fished for cod. However, it was clearly noticed that the Skrei has now gone from Havoysund and it was difficult for Jörgen the guide to look for the fish. But the anglers never gave up and a good amount of cod with a peak of 35lb, which the catchman Pelle was very pleased with. The evenings have been spent at our fantastic hotel where we drank a few cold beers, watched the Champions league, play billiards and darts and let the fishy stories flow freely.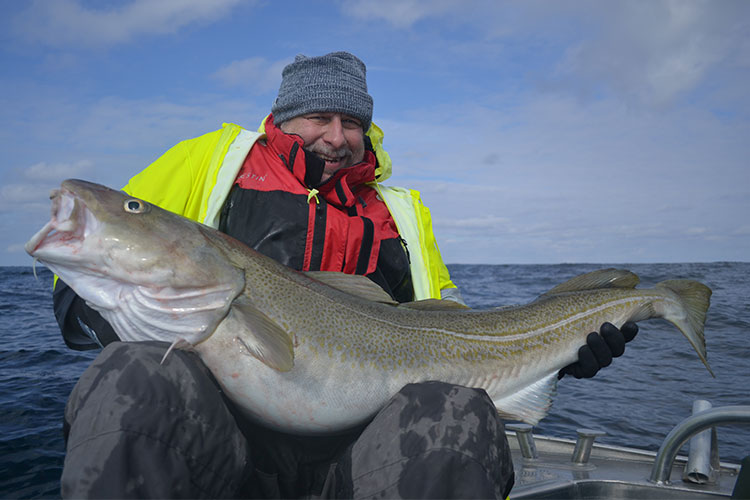 Now we are loading for a new week and new big fish, will be a tough start as it pulls in winds around 20 m / s for the moment and during tomorrow, but then it seems to be correct and then we are out again !!
Tight Lines // Douglas, Jörgen, Andreas
Well done Douglas and Jörgen looks like you are treating your guests to some pretty fine fishing The Plaice fishing at Havoysund is simply awesome, it is where I personally caught my own Plaice PB and it wont be long before there is something very special caught at Havoysund. Fancy fishing this amazing destination? It truly is the most northerly part of Norway you can fish hence why the fishing is so very good, so if you fancy joining us for a weeks fishing then get in touch on 01603 407596 or you can view our picture filled gallery HERE