Yet again, Providence Atoll was on fire, big GTs, triggers, and milkfish were just some of the few great fish landed.
Long-standing guest of Alphonse Fishing Co. Bruce Stewart, together with his mates Rowan Gordon, Kevin Williams, Peter Nash, and Trevor Jacobs, joined us for this week's fishing.
The first day started off with the weather being unfavourable, carrying on from the previous week. However, this didn't stop the anglers from catching fish. Peter managed to land his first GT on the fly, and Trevor landed the only bumphead parrotfish of the week, a very impressive 101 cm specimen.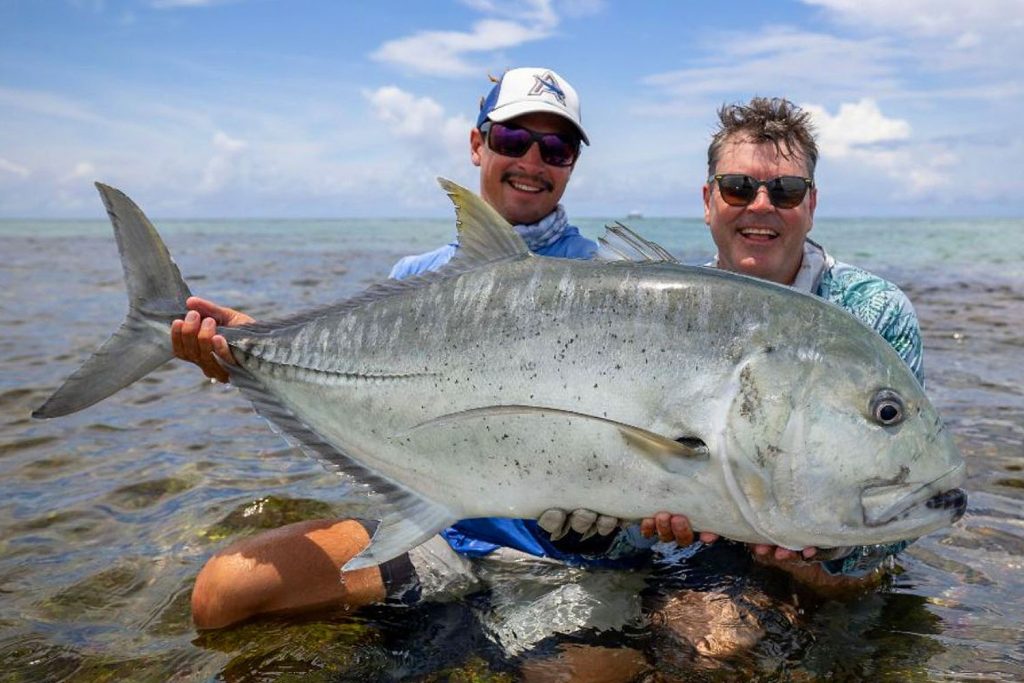 From there on, the weather improved greatly, and the catches started to roll in. Rowan managed a great moustache triggerfish on day two, and Kevin landed the most GTs of the day, with the biggest being 91 cm.
With the calm weather creating a glassy ocean, the milkfish showed up in huge numbers. On day three, all the guests managed to land a milk, and it turned out that all were their respective first milkfish on the fly.
Rowan's luck still continued as he landed an epic 103 cm GT and Bruce also managed to get two GTs over the one-meter mark. A fantastic 105 cm, being the biggest of the week and a 102 cm fish on the last day.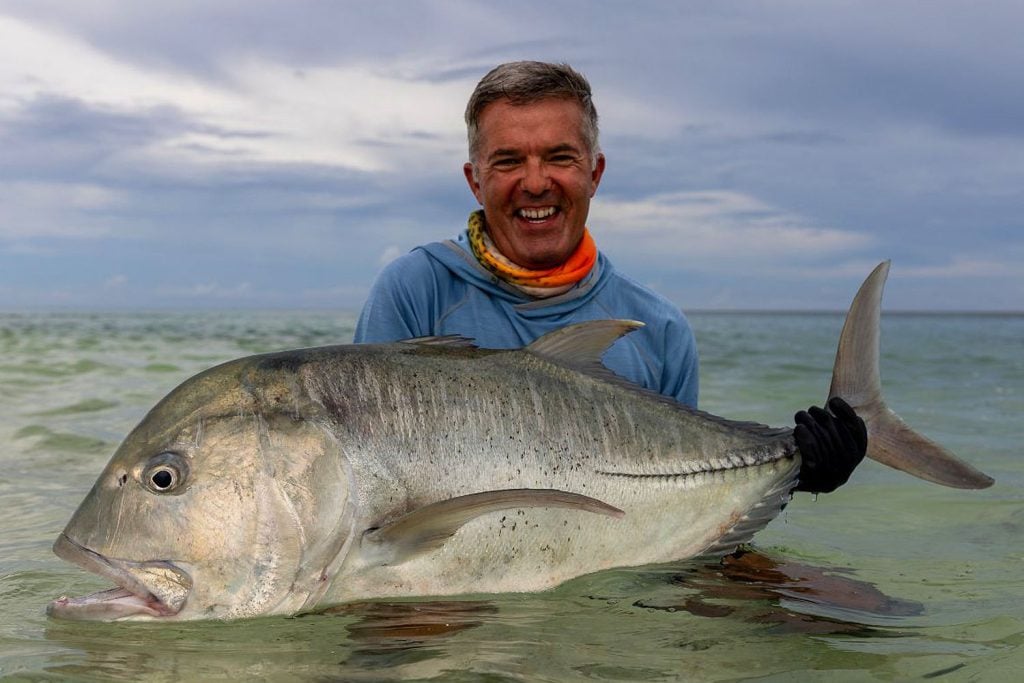 The final day produced some great catches with four milkfish and five GTs, three triggers and a couple of bonefish.
Trevor and Kevin in particular, had a great final day. They both managed to get Flat Slams with GT, milkfish and triggerfish each, Kevin managing two triggers, a moustache and a yellow margin.
Stay tuned for the next report from Providence!
Tight lines, Alphonse Fishing Co. on Providence Atoll.

Contact Us
If you would like to know more about the fantastic fishing opportunities on offer on Providence Atoll, you can contact our saltwater fly fishing expert Peter Collingsworth on 01603 407596 or via email at peter@sportquestholidays.com. He would love to speak with you.