Weather: We had mostly sunny days during the whole week. Temperatures between: 25 ºC and 40ºC
Temperatures between: Water level kept rising slowly but stabilized by the end of the week.
River Conditions: Water level started to rise due to increased rain upstream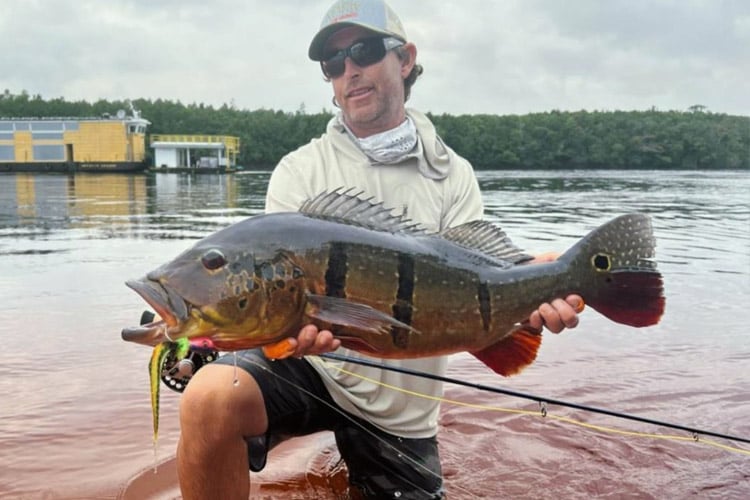 Fishing Summary:
With the waters rising slowly day by day, we decided to go upstream in search of better conditions. The plan worked, and the fish showed up again. The group was made up of some awesome lady anglers, who showed determination and exceptional fishing skills by catching a lot of big fish throughout the week.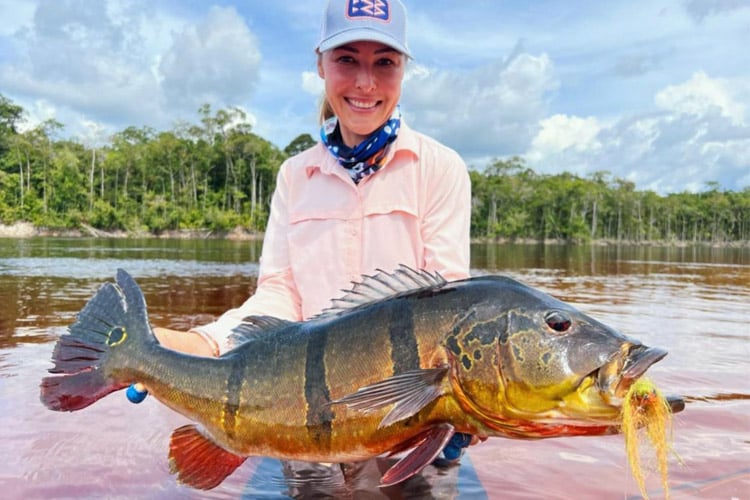 Fishing Stats:
Number of anglers: 13
Butterflies caught: 267
Temensis over 10lbs: 20
Temensis over 15lbs: 25
Temensis over 20lbs: 3
Highlight of the week:
As a record hunter, Meredith Mccord came with the objective of setting the world record on 20lb. test, and to do that, she needed a fish heavier than 17lb 11oz. The IGFA women's current record for 20lbs class line, by no casualty, was also caught by on the Rio Marié! Of course, by fishing the Marié, the odds were on her side, and on the last day, at the very last hour, she managed to land a fish over 19lbs, setting a new mark for that leader class! Congratulations, Meredith!
See you next week!
The Marié Guides.
CONTACT US
If you would like to learn more about this tour in the future, call us on 01603 407596 or email us info@sportquestholidays.com. Remember to also join our weekly newsletter as this will be the first place that will be notified regarding this new tour.