Weather: We had a mostly sunny week.
Temperatures between: 29ºC and 39ºC
River Conditions: River still at a low level and water started to drop again.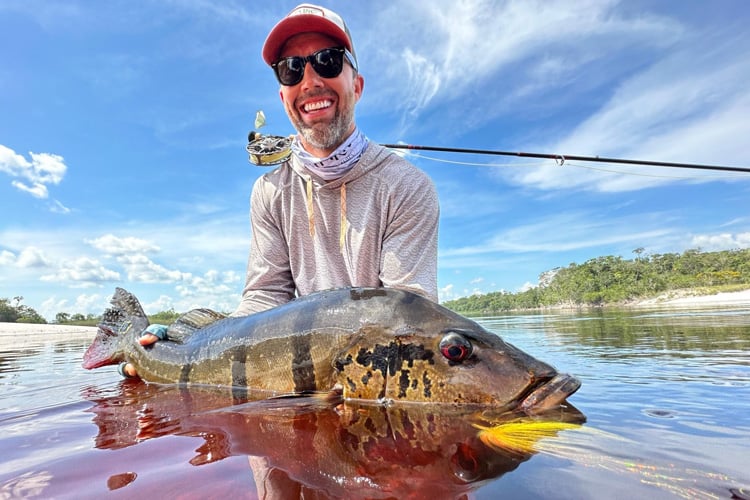 Fishing Summary: With the increased water level of the past week, the mothership had a little more freedom to move. And that's exactly what it did. Giving the anglers access to well rested waters before the river started to drop again. For most anglers in this group this trip was their very first experience with Peacock Bass. Intermediate and Floating lines were the best options with the current water level.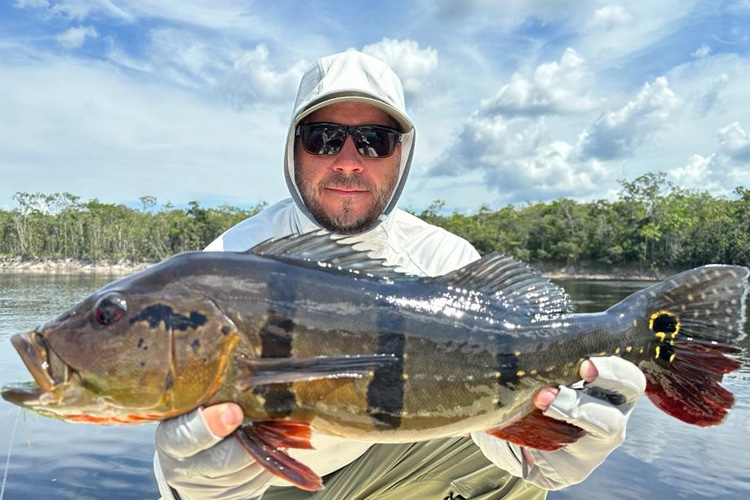 Fishing Stats:
Group: 12 anglers
Peacock Bass Caught: 522
Temensis Over 10lbs: 4
Temensis Over 15lbs: 5
Temensis Over 20lbs: 1
Temensis Over 80cm length: 5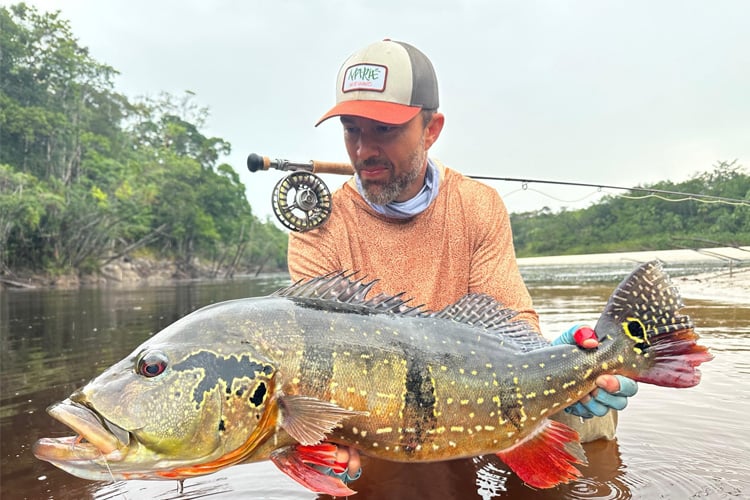 Highlights of the week:
Richard was fishing a sandbar on the last day when his guide spotted a giant fish cruising the river bank. He made the cast, the fish followed the fly, hit it once, then it hit one more time, and finally at the third time it managed to eat it and chaos began taking the fly line all the way into the backing. Richard took his time and calmly brought 20lb+ of Peacock Bass into the net! Congratulations Richard!
Rafael Marques and The Marié Guides
CONTACT US
If you would like to learn more about our Rio Marie Lodge tour, you can visit the full tour page here. Alternatively, you can contact our fly fishing expert, Peter Collingsworth, on 01603 407596 or by email at peter@sportquestholidays.com.