Weather:
We had mostly rainy and overcast days.
Temperatures between: 21 ºC and 35 ºC
River Conditions:
Following days of heavy rain, the river started to rise again.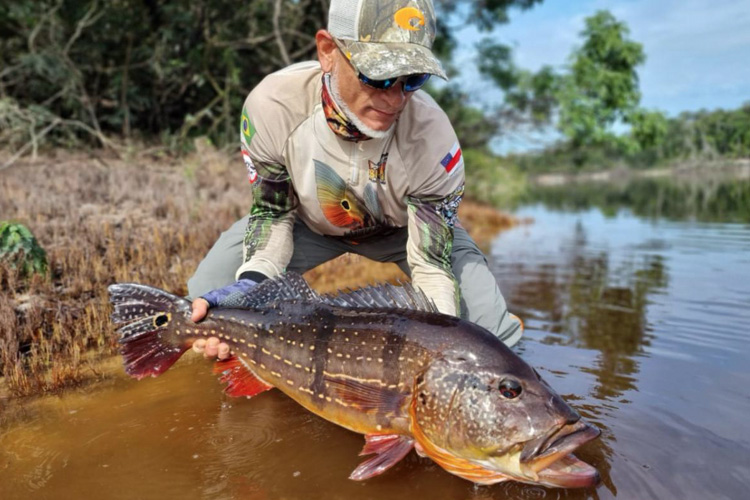 Fishing Summary:
We had a mixed group of anglers this week, from the US and Dominican Republic. The river was low but due to the rain it started to rise. We were still able to sight fish some big peacock bass cruising on the sandbars.
Number of anglers: 4 from the USA, 8 from Dominican Republic.
Peacock Bass caught: 593
Temensis over 10lbs: 14
Temensis over 15lbs: 12
Temensis over 20lbs: 3
Highlight of the week:
In the wake of a global pandemic, many of our anglers waited patiently for their shot to visit us. After waiting for 3 years, Simon finally managed to make his first casts on the Marié River. His patience was rewarded on his first day of fishing when he hooked and landed a monster 25lb. Açu Peacock Bass, after casting at it for an hour. This is a fish of a lifetime on a trip of a lifetime…well done Simon!
See you next week!
Rafael Marques and The Marié Guides
CONTACT US
If you would like to learn more about our Rio Marie Lodge tour, you can visit the full tour page here. Alternatively, you can contact our fly fishing expert, Peter Collingsworth, on 01603 407596 or by email at peter@sportquestholidays.com.