We had a mostly sunny week.
Temperatures between: 27ºC and 37 ºC 
River Conditions: Water level kept stable during the whole week.
Fishing Summary:  This week we received an experienced group of anglers, mostly coming from Europe.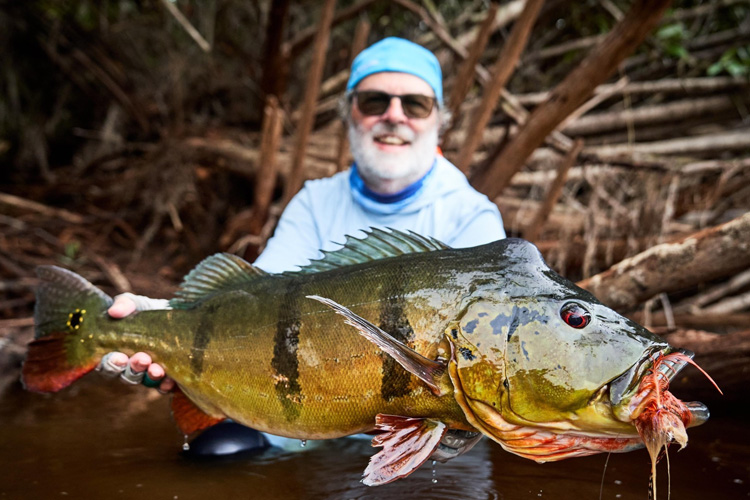 Fishing stats:
Group: 12 anglers
Butterflies Caught: 686
Temensis Caught: 81
Temensis Over 10lbs: 11
Temensis Over 15lbs: 14
Temensis Over 20lbs: 4
Temensis Over 80cm length: 13
Highlights of the week:
Helmut Zaderer came for the first time to the Marié River decided to catch and record the giants that inhabit these waters. Unfortunately for him, at the first day, a giant peacock showed how strong those fish can be and won the battle by breaking the hook he was using. But Helmut didnt give up, and at the last day of the fishing week he made his comeback landing a 20lb+ monster Peacock Bass!! Congratulations, Helmut!!
But that's not the end! We also hosted Shyanne Orvis with his little 1 year old boy Colter. Both had amazing time in Rio Marié proving that a girl and a baby can travel alone with confidence to Rio Marié and catch a trophy peacock bass!
Rafael Marques and The Marié Guides.
CONTACT US
If you would like to learn more about our Rio Marie Lodge tour, you can visit the full tour page here. Alternatively, you can contact our fly fishing expert, Peter Collingsworth, on 01603 407596 or by email at peter@sportquestholidays.com.