Weather:
We had a mix of rainy and sunny days.
Temperatures between: 21 ºC and 40 ºC
River Conditions:
The river was rising throughout most of the week, but started to drop again in the last 2 days.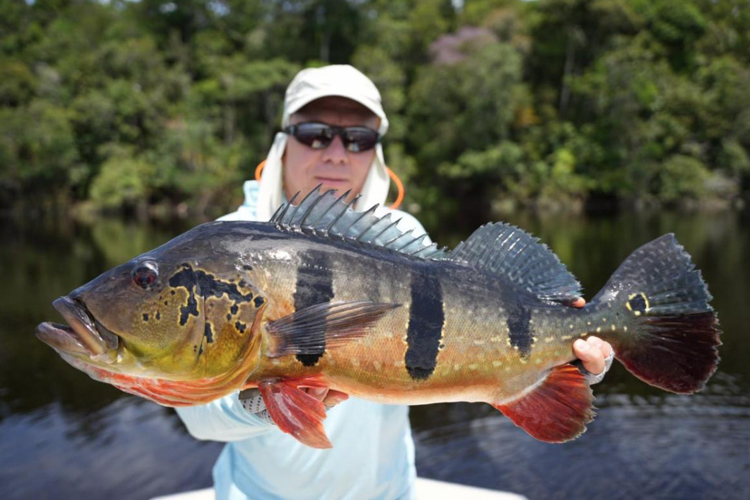 Fishing Summary:
Our anglers came from Russia this week, in search of big Marié River peacock bass. They enjoyed our mothership and the entire jungle experience, which was like nothing they had ever seen before.
Number of anglers: 12
Peacock Bass caught: 334
Temensis over 10lbs: 11
Temensis over 15lbs: 6
Temensis over 20lbs: 1
Highlight of the week:
After a tough week with rising water, "Andrew" was casting at a creek mouth catching some smaller Pacas. All of a sudden, his guide noticed some fleeing baitfish near the river bank and told him to cast at them. He fired one off and it didn't take long for him to hook and land his first 20 lbs. Rio Marié peacock bass! Congratulations, Andrew!
See you next week!
Rafael Marques and The Marié Guides.
CONTACT US
If you would like to learn more about our Rio Marie Lodge tour, you can visit the full tour page here. Alternatively, you can contact our fly fishing expert, Peter Collingsworth, on 01603 407596 or by email at peter@sportquestholidays.com.