As we come towards the end of the season at Rio Marie Lodge, the river is still producing the goods and throwing up some true specimens.
CONDITIONS
Weather: We had mostly sunny days and some rain on the other days.

Temperatures between: 25ºC and 40ºC

River Conditions: The water was still low at the beginning of the week but then rose quickly.

Fishing Conditions: As with the other weeks of January, we started fishing at the bottom section of our zone. We saw great results there, until the water, which was initially low, started to rise fast during the middle of the week.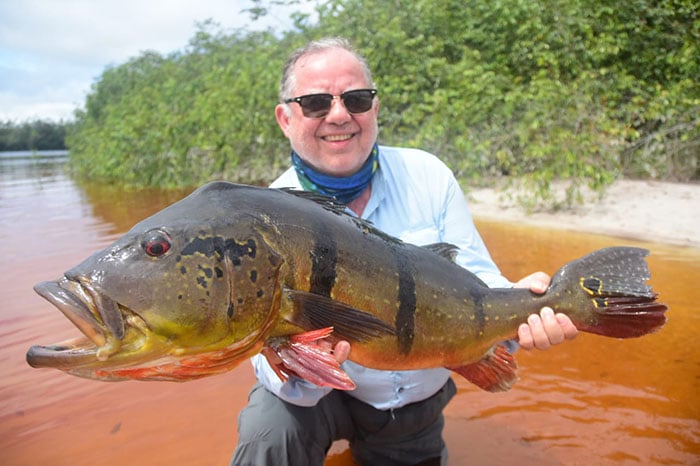 FISHING STATS
Number of Anglers: 12
Peacock Bass Landed: 286
Peacock Bass Over 10lbs: 16
Peacock Bass Over 15lbs: 5
Peacock Bass Over 20lbs: 3

Highlight of the Week:
The Marié gave us lots of big fish this week, with countless shots. This proves that we still host the best fishery in the world to fly fish for giant peacock bass. As we grow, we are learning more about the fish in order to protect them, for generations to enjoy our big fish! Thanks for following us throughout our entire season, we can't wait to see you join us next year. Until then.
The Marié Guides.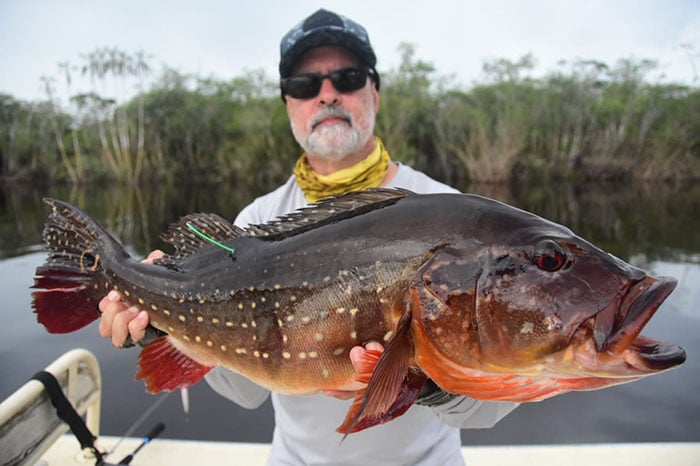 CONTACT US
If you would like to learn more about our Rio Marie Lodge tour, you can visit the full tour page here. Alternatively, you can contact our fly fishing expert, Peter Collingsworth, on 01603 407596 or by email at peter@sportquestholidays.com.