The latest report from our guides at Rio Marie Lodge is in, and it looks like another fantastic week at the amazonian paradise, with over 900 Peacock Bass landed!
CONDITIONS
Weather: We had mostly sunny days throughout the whole week.
Temperatures between: 25 and 40 C

River Conditions: The Marié kept dropping and reached the lowest water level we've seen in the entire season, up to now.

Fishing Conditions: We started the week at the bottom section of our fishing zone and fished all the way up to the Turi River. The Marié kept dropping, and low waters revealed several sandbars full of big fish hunting in the shallows! This provided our anglers and guides with amazing sight fishing opportunities.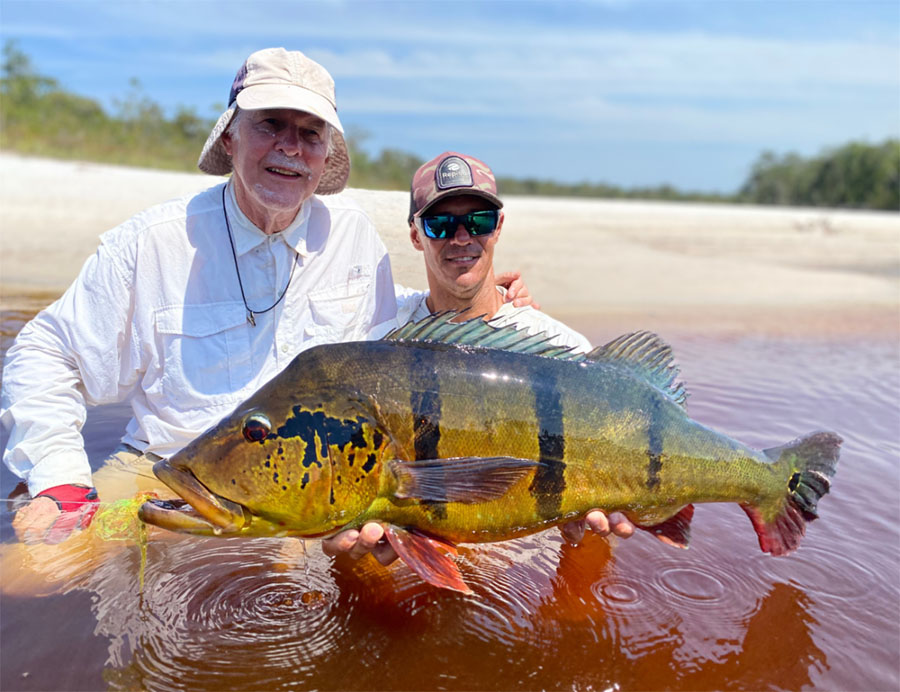 Fishing Stats
Number of Anglers: 12
Peacock Bass Landed: 909
Peacock Bass 10lbs: 14
Peacock Bass 15lbs: 13
Peacock Bass 20lbs: 4

Highlight of the Week: Fishing the Marié River when the water is low is simply one of the greatest fishing experiences an angler can have. Sight casting for huge peacock bass cruising the sandbars finally happened, and it is perhaps the most desirable experience we offer but also does not come without its challenges.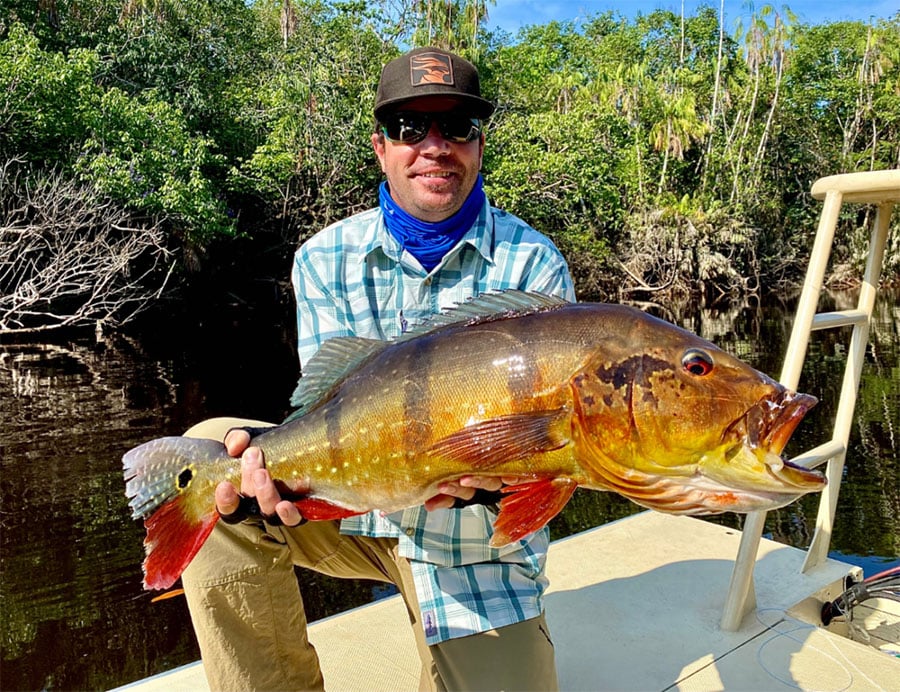 The anglers who are able to make the perfect cast in front of the big bass were rewarded with explosive runs and great memories of monster bass to kick off their angling career at Rio Marié! Congratulations to our experienced anglers, who kept their cool in pressure situations and ended the week with some trophies along the Marié's shallow banks.
The Marié Guides
CONTACT US
If you would like to learn more about our Rio Marie Lodge tour, you can visit the full tour page here. Alternatively, you can contact our fly fishing expert, Peter Collingsworth, on 01603 407596 or by email at peter@sportquestholidays.com.