We have now made our way down to Rodrigues Island and are now on the hunt for the hard fighting Dogtooth tunas and all other super strong and colourful species. The first day are now in the books and tomorrow we are making our way out to the notorious Hawkins Bank!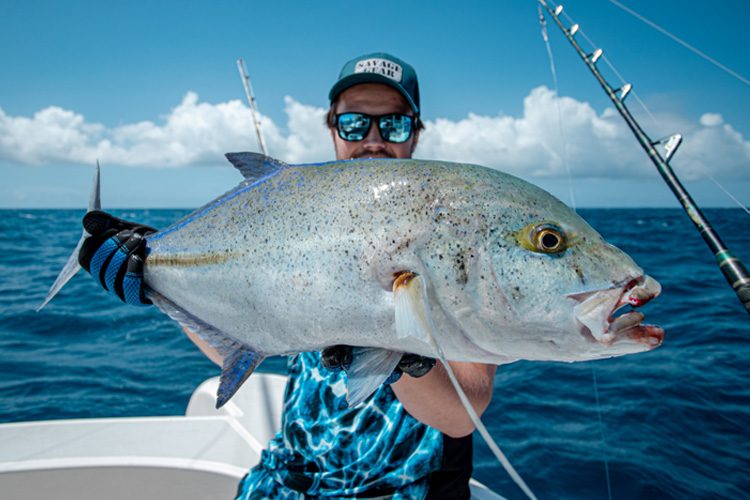 The waters around Rodrigues Island have today given us some good jigging action and our back and shoulders are now warmed up for the long trip to Hawkins Bank. The trolling was not that productive due to some "milky" waters around the island atm. but the waters are suppose to be more clear out on the bank. We caught some nice "Doggies" and some big Coral trout that are patrolling the reefs around Rodrigues.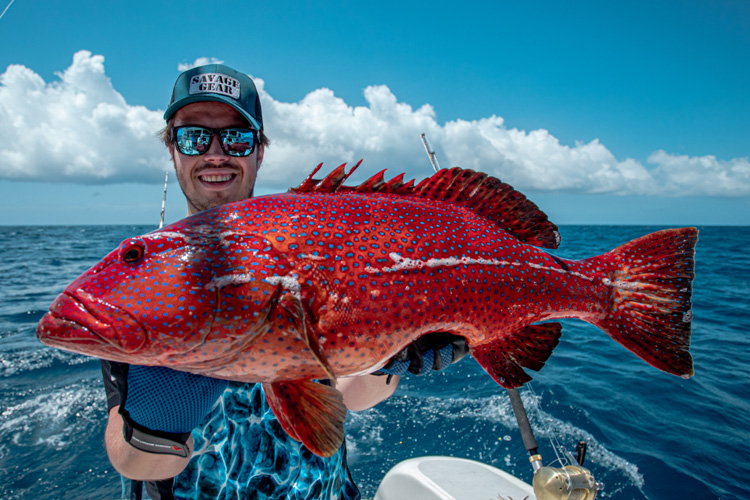 We let the pictures speak for them selfs and let you dream away in the colourful beauties. Out on the bank we will be offline without any connection for a few days time, but after Hawkins bank, be sure to tune in for some more fishing pictures!
CONTACT US
Does this sound like a tour that you could handle? If you would like to learn more about the stunning lodge and fishing available at Rodrigues Island, additional information can be found about this tour here. If you have any questions please feel free to call our Big game fishing experts in the office on 01603 407596 or by emailing us at info@sportquestholidays.com.