African Safari Camps: The open season kicked off with the harmonious sounds of baboons in the early morning, enchanting boat rides along the river, and an array of diverse bird species gracing the skies. On the riverbanks, the silent sentinel crocodiles awaited our arrival while the terrain transitioned from woodlands to lush riverside forests. Our quest was simple but thrilling – to locate the renowned toothy predators that call this river home. We are back, and as the first group of the season gracefully passed through our camps, we took a moment to appreciate the often-overlooked details. Our camp's bird list has been steadily growing, with new entries added daily.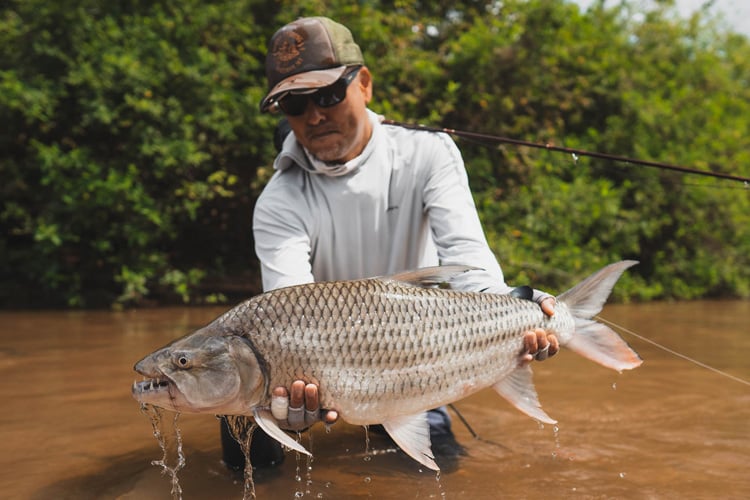 To truly grasp the magnificence of African elephants, one must invest time in observing their interactions with each other and their natural environment. We were fortunate to witness a large breeding herd of elephants gracefully crossing the river, offering us a breathtaking display of their behaviors towards one another and, remarkably, towards us. It was an awe-inspiring experience.
African Safari Camp Life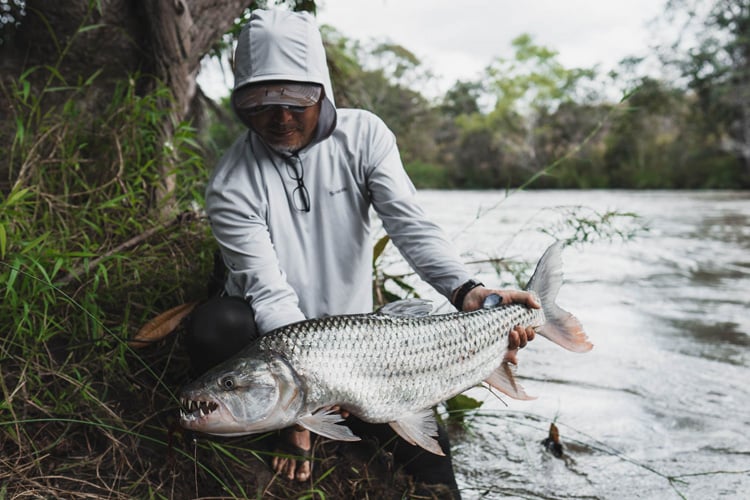 Our operations are spread across two camps nestled on the banks of the Mneyra and Ruhudji rivers. These camps will be our home for the next couple of months, and life takes on a different rhythm here. While the days are long and sweltering, the privilege of spending them on the rivers with remarkable individuals from all corners of the globe makes it worthwhile. Living in tents in the heart of a game reserve is truly remarkable, but it comes at a cost – disconnect from the outside world. With cellular reception nearly non-existent, social media has become a thing of the past. During downtime at camp, it's not uncommon to spot a guide perched on the upper branches of a sausage tree, attempting to send a text or make a call to a loved one. This isolation in a pristine, unrivaled wilderness is a retreat for those pursuing their fishing dreams and stories.
Fishing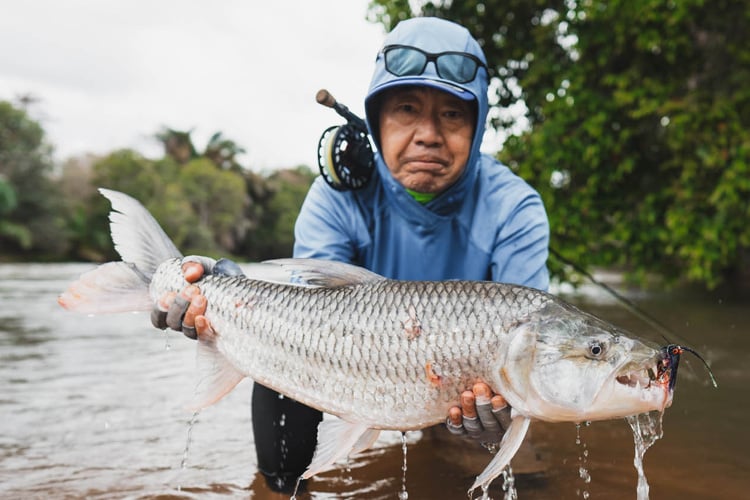 Now, let's dive into the true reason for your interest – the Tigerfish. These Tanzanian Tigerfish (Hydrocynus Tanzania) populate these waters, and they're a breed like no other. Their claim to fame lies in their remarkable size, with records of these toothy trophies reaching up to 28 pounds. They are the stuff of dreams for fly fishing enthusiasts, known for their explosive runs and acrobatic jumps. These fish provide a real test of skill and determination for any angler seeking the ultimate thrill.
The first week of fishing had its fair share of ups and downs, with many fish making a daring escape at the last moment (as Tigerfish are famous for) or employing the classic first jump hook shake. However, as our anglers persisted and invested their hours, the tide began to turn. Multiple fish were successfully reeled in, spanning a range of sizes from 4 to 15 pounds.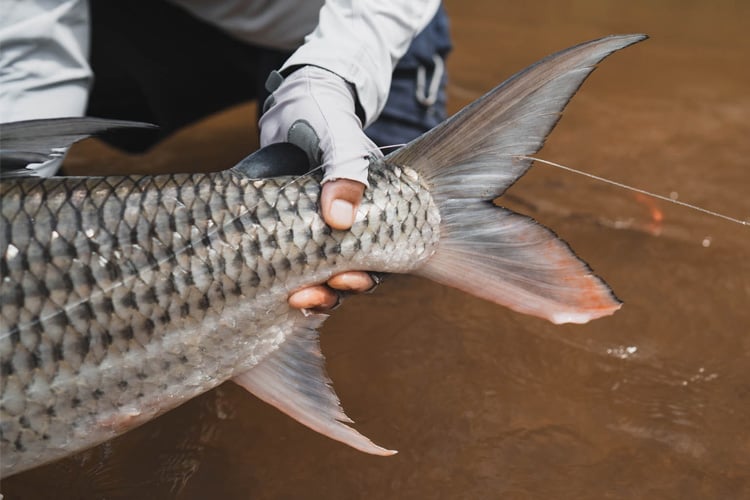 On one memorable occasion, while perched on a renowned rock in the rapid section of the river, we were treated to a sight that every angler dreams of – a Tigerfish gracefully gliding out of the main current to ambush a surface fly ferociously. The Tigerfish then embarked on a series of breathtaking aerial displays before allowing for a quick photo session. There's truly nothing like the exhilaration of catching a tiger fish on a surface pattern!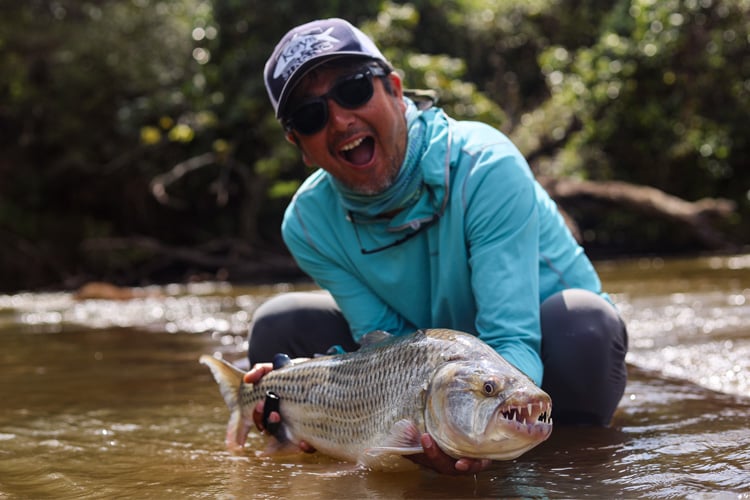 As the season unfolds, and anglers from around the world converge to test their skills in the art of catching Tigerfish, we will be here to discuss conditions, techniques, memorable catches, and all the experiences that come with living in this untamed wilderness. So, stay tuned, and keep following our blog for updates. Until then, Cheers!
Kyle McDonald
CONTACT US
If you fancy doing battle with the hard-fighting Tigerfish of Tanzania, then our camp is the perfect destination for you. If you'd also like any further information, you can contact our fly fishing specialist Peter Collingsworth on 01603 407596 or email at peter@sportquestholidays.com.