Although a shorter season than usual, the fantastic Rapids camp Lodge in Alaska produced some amazing fishing for the lucky guests who visited their waters, but for now its the end of the season and we can all get ready for what 2022 brings.
Rapids Camp – 14/10/2021
With another awesome season in the books, Rapids Camp Lodge is done for the 2021 Season. We'd like to thank all our Guests, Guides, In-House staff, Kitchen staff, and operations team for another great time out in Bristol Bay. You all made this particular season great.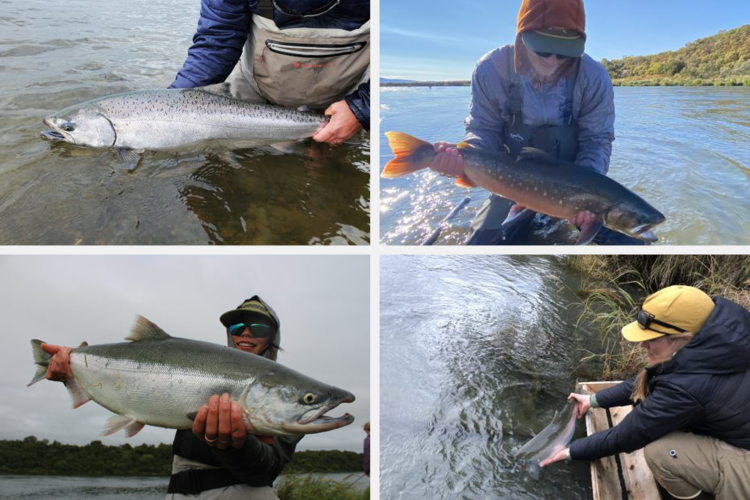 From flyouts to tundra creeks seeking Rainbow Trout, Lakers, Dolly's, and Arctic Char, to King Salmon, Sockeye, and Silver fishing Bristol Bay offered up its best during 2021.
Thanks, again to all our guests who came out to Rapids Camp Lodge during 2021. We're already looking forward to 2022!
Contact us
If you would like to learn more about Rapids Camp and how you can fish this lodge for yourself, our full tour page has all the information you need to get you ready for the trip of a lifetime! If you have any questions about this tour, call our offices on 01603 407596 or email us at info@sportquestholidays.com and one of our experts can assist you with any queries.
Tight lines,
Peter