The season just started at Sècure Lodge, and the first week brought us a group of five Argentinian friends. Gabriel Bestard came here for the first time back in 2018 and told his friends about the jungle experience when he returned home. This week, they came all together and caught their first Dorado. The week began with a good push of water due to the previous days' rains, and the temperature dropped to below average.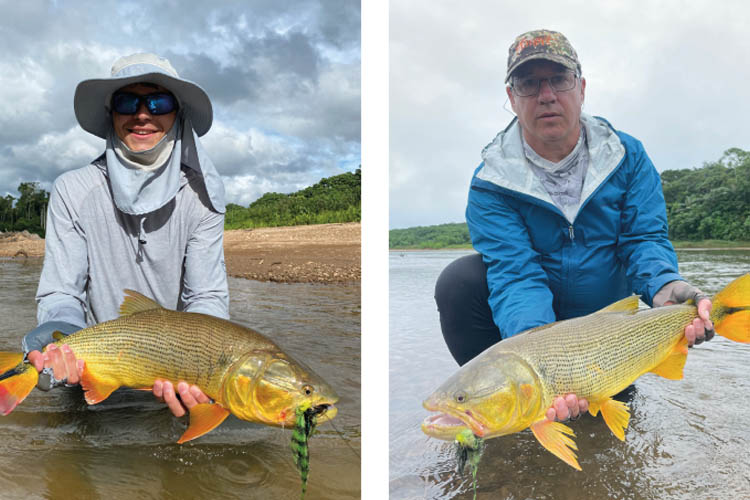 A great stock of fish were found in every section of the river and all fishermen got caught sized Dorado in the first days.After significant rain midweek—and tougher conditions—the river cleared up for the final two days, and the group found many Dorado in the upper section.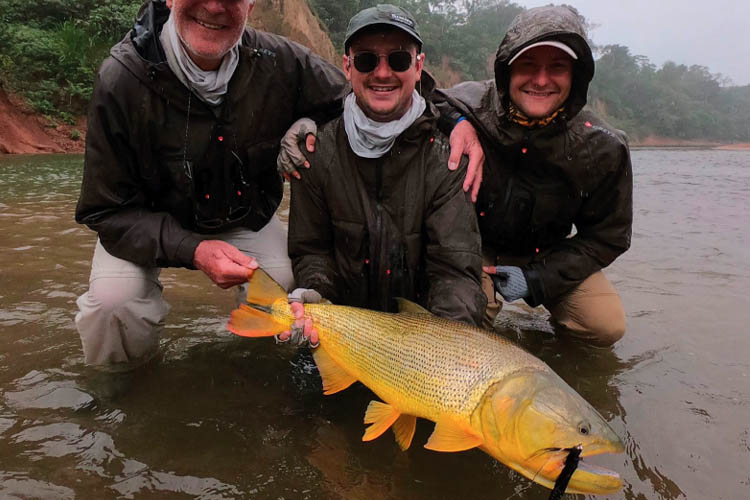 Here at Pluma, we are starting the 13th season with the visit of a big group of friends, Oscar, Sven and their father Olof. Joining them were Dave and Ankee, and another dad and son, Chris and Nick. Conditions were great, with the typical season-opening first baitfish runs. We saw some muddy water conditions due to rains in the headwaters for about two and a half days, but then it was clear the rest of the week.We landed one fish over 20 pounds, with many more jumped or simply lost for typical reasons. The team landed many fish of around 14 pounds.The lower Pluma and the Sècure brought the best conditions, especially in the first two days of low water after the rains.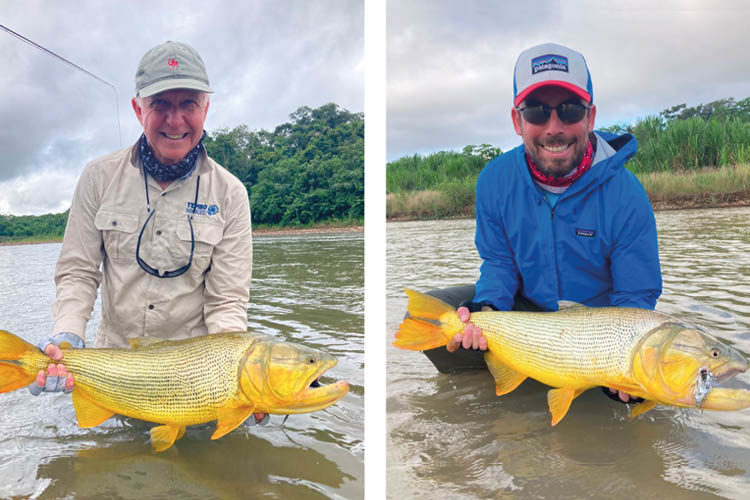 After the first half of the week the main Pluma was very productive. We enjoyed the chance to sight cast to more than 10 feeding frenzies of huge packs of dorado as they were killing sábalo. It was awesome to say at least!Itirizama, being the smallest environment, still presented with cold water and very technical fishing. But it always brings the bonus of having the most beautiful scenery in the entire national park. We are excited and looking forward to a great season to come.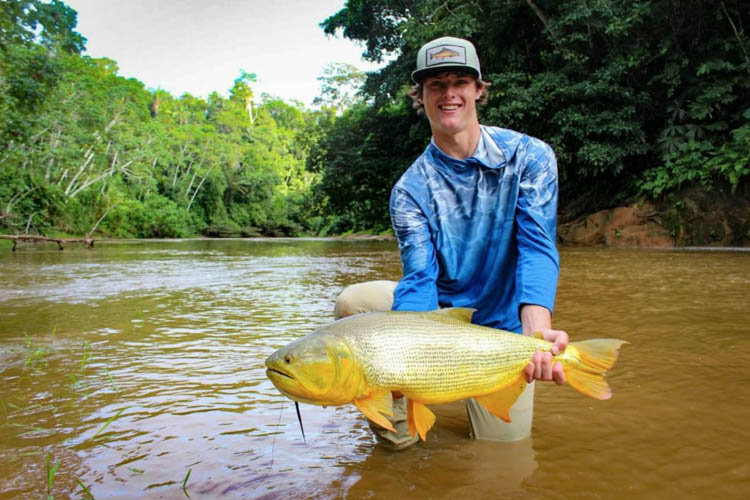 The second week of the season brought similar conditions to the first one, as rains at the middle of the week made the rivers higher. The fishing was good in the main Sècure even with colored water, and we spent most of the time fishing the mouths of the tributaries where all the fish were together eating Sábalo. We landed more than ten Dorados over 12 pounds, many medium-sized fish, and some really nice Catfish on the fly.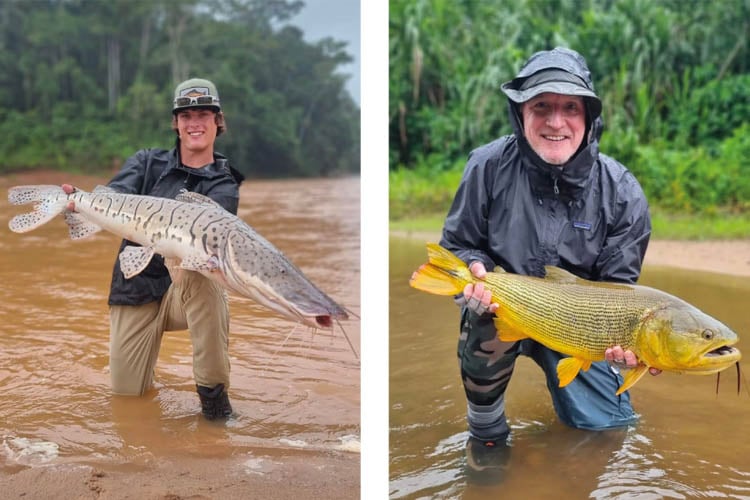 CONTACT US
Do you think you could handle the Dorado that reside at Pluma, Secure and Agua Negra Lodge? You can take a closer look at the tour page, where you'll find all the information you need to get you ready for the trip of a lifetime!
If you have any questions, call our offices on 01603 407596 or email us on info@sportquestholidays.com and one of our experts can assist you with any queries.