The German group has had a really good amount of fishing for Redfish!
With a top fish of 2.5 kg. The group spent a lot of time the last few days closer to the camp. Something they got good credit for. Most of the Redfish took on a depth of 160 meters, only 10 minutes away from the camp. They also caught some nice Coalfish in the 6 kilo class, during Redfish fishing. There are also some nice Cod places very close to the good Redfish place that delivered a lot of good food Cod of 5-7 kilos. The Cod stood at a depth of 90-100 meters to catch the Redfish bait with Coalfish fillet.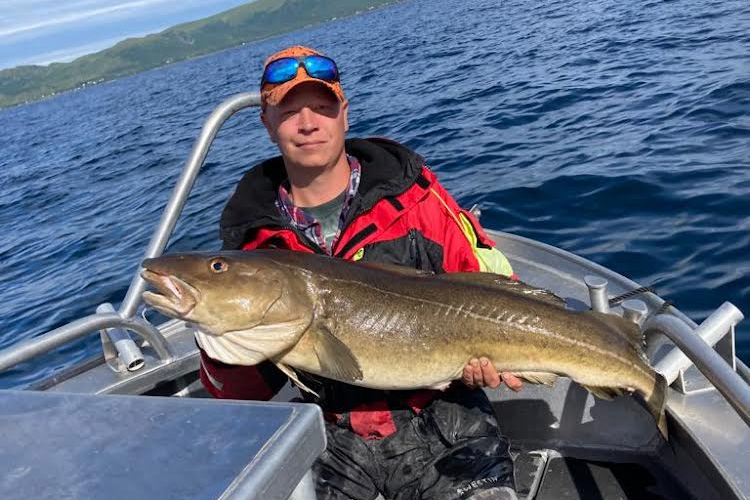 The Swedish gang has fished a lot for Halibut this week. They spent the last days of fishing on the west side. Much around a fishing spot called "Buffen"
They say they have had several nice contacts, with fish that have taken line and nice outings. But no Halibut that would join all the way up to the surface. They got some bonus food Cod and a top cod of 14 kilos. They also got some nice Coalfish in the 5-6 kilo class. The echo sounder was really thick with this kilo class of Coalfish. Which is very typical of the place buffet.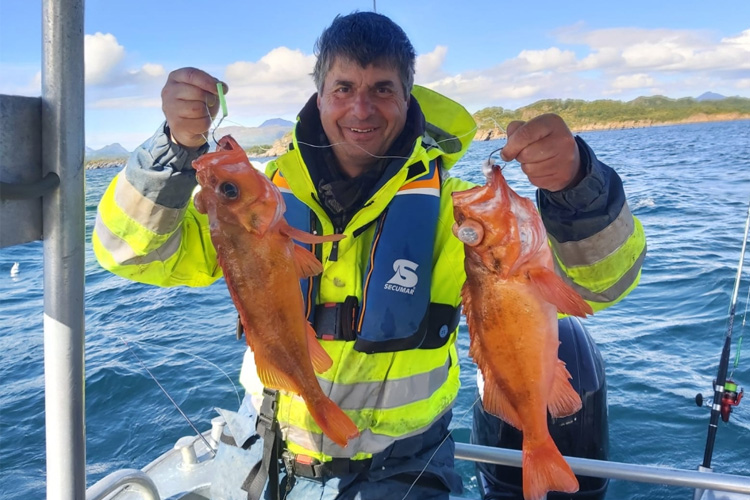 We in Vesterålen thank you for a great week, and are ready for the new groups to come. Looks like there will be a lot of wind with high waves the first few days, but then it will turn into a fantastic fishing village!
Tight lines // Alexander Brøther and Kristian Hausken.
CONTACT US
If you, like many others, have ever dreamt about fishing the prolific waters of Vesterålen and would like to know more information on how you can join us, you can contact our sea fishing specialist, Paul Stevens, on 01603 407596 or email at paul@sportquestholidays.com.