Autumn is in full progress here in Northern Norway, and the temperatures are slowly but surely starting to drop. Many typically associate autumn with rough weather and cold conditions, but that hasn't been entirely the case this week. Even though it's been colder than the past few weeks, we've truly had great weather here! This has meant several long trips for our guests. August has always been a consistent month for fishing, and it's often now that our Long Trip delivers the very largest fish.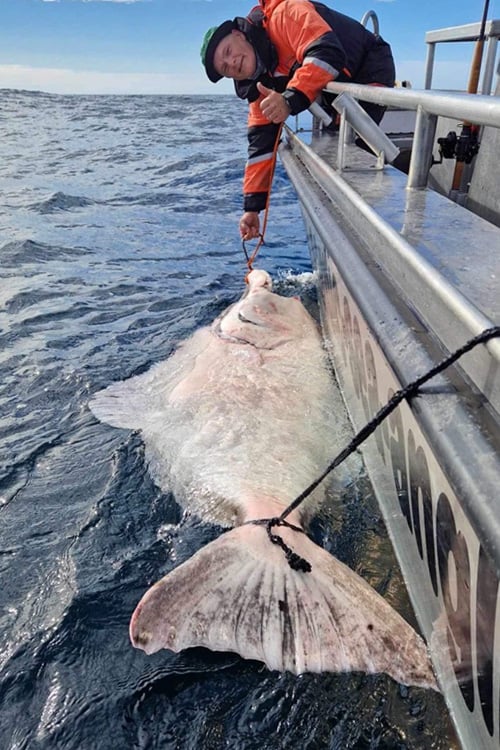 As mentioned, our guests have had multiple opportunities to go on the Long Trip this past week, resulting in a lot of big cod up to 26 kilograms, ling over 20 kilograms, and several large halibut! But the guys in boat 2 definitely had the luckiest catch this week. When Ingvar thought he had hooked a good cod, he was quite shocked by what awaited him. After making some cautious pumps, the line just went straight out, and they quickly realized it wasn't a cod. The fight was intense as several others in the boat had tangled lines, and Ingvar tried to lift the fish up. But after some struggles at a depth of 80-90 meters, Patrick managed to land Ingvar's dream fish at a whopping 222 centimeters! It's truly a dream fish and is the new best of the year at the camp here! A big congratulations from us, Ingvar!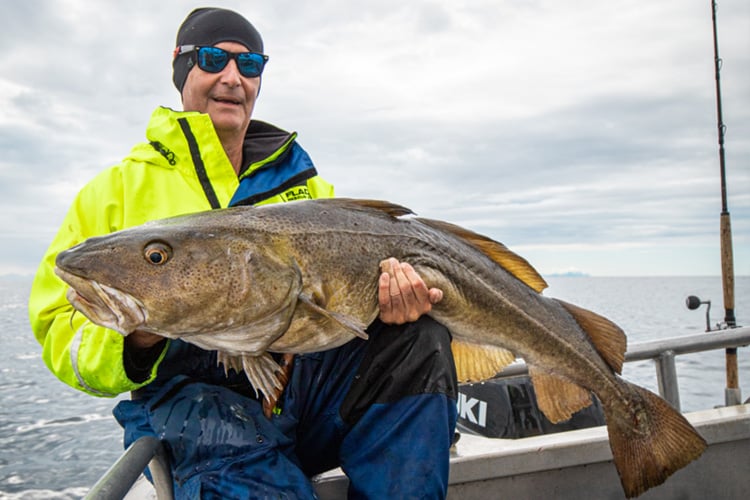 Furthermore, there have been several nice halibut caught among the boats, and the guys in boat 5 landed a superb fish the next day measuring a whole 167 cm! And it's not entirely coincidental either that larger fish are being caught around this time, it seems. Because it was actually around this time last year that we started making contact with the very largest ones out there, and many trophy fish have been caught during this period out there before! Boat 6 experienced something quite bizarre on the last day while heading out for the Long Trip as well.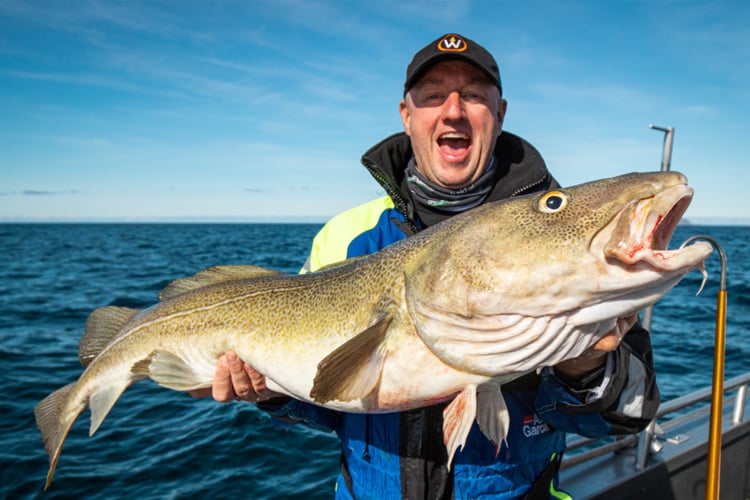 When they were fishing up some baitfish on the way out, they spotted a larger halibut following a string of saithe on the hook. Just 3 meters below the boat, this fish bites off one saithe and quickly darts towards the bottom! With only a thin line on the hook and a lighter rod, it turned out to be a long and cautious fight. But they managed this well, and after a good while of careful reeling, they could land a real whopper measuring 163 cm! Absolutely amazing on a hook!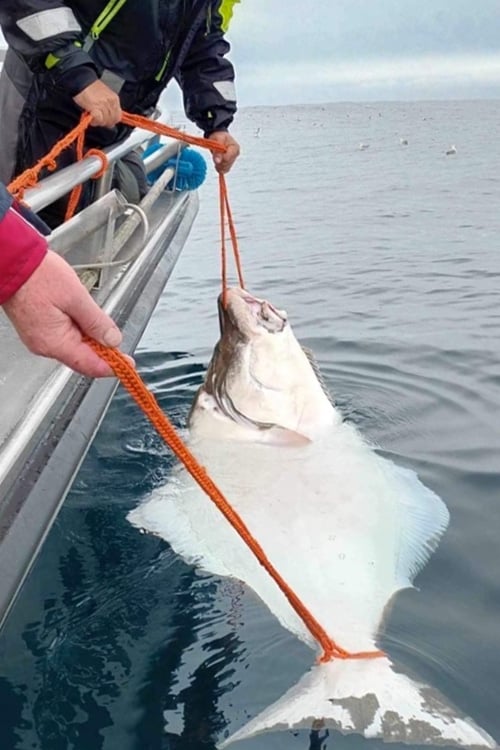 In addition to this, there has been a lot of nice fish in the local area as well. Several cod over 15 kilograms have been caught and a splendid trophy fish of about 19 kilograms for Patrik as well! We have plenty of fish at certain spots now, but there are also very distinct biting periods. So, it's important to have some patience; the reward can be substantial.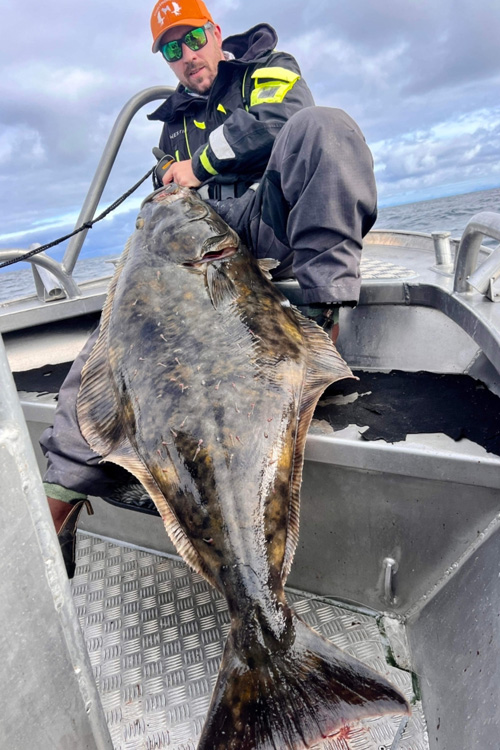 We are now gearing up for a new week here in Vesterålen, and we are incredibly excited to see what the fishing has to offer. The Long Trip is entering its prime period, and we can't wait to get out there again! We can only hope that the weather remains favorable…
Tight Lines // Jørgen & Alexander
CONTACT US
If you, like many others, have ever dreamt about fishing the prolific waters of Vesterålen and would like to know more information on how you can join us, you can contact our sea fishing specialist, Paul Stevens, on 01603 407596 or email at paul@sportquestholidays.com.