This time we have had visits from 2 groups of Swedes + Arvids and his wife from last week. On Thursday, Alexander was out with boat 1. They had a nice day, with a good amount of edible fish brought home. They found a good number of fish in the 6 kilo class, but it was challenging to find bigger fish this day. The biggest fish was a Cod of 10 kg, so Jan-Erik got a new Pb.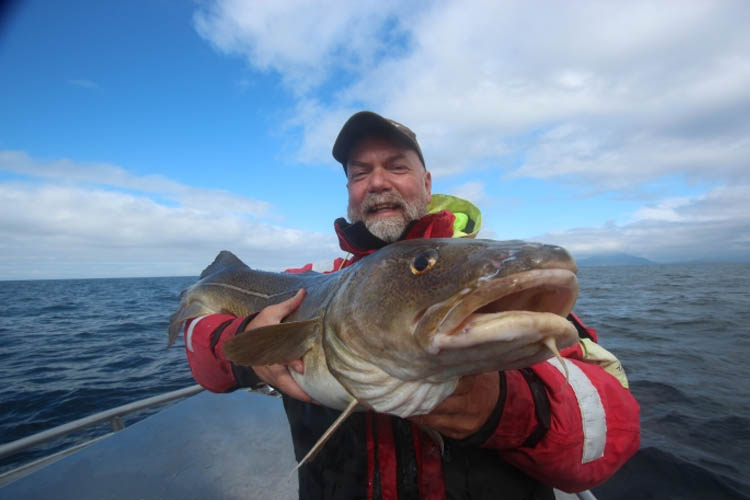 Saturday was the first fishing day for the gang in the Guide boat. It was some old sea with high waves, so the plan this day was fishing in the fjord. We found loads of Cod willing to bite in nice food size. Later in the day, the sea became a little more fun and we moved out towards the deeper sea, we stopped at some ground tops and had good fishing on Coalfish! The largest Coalfish were 80-90cm. With light equipment, this fishing is very cool. Small jigs of 40-100 grams near kelp/ground tops and there are guaranteed to be lures in the area here in Vesterålen. After a few hours with a lot of action on the bottom won, we went further west in the sea to an area that usually delivers a lot of fish.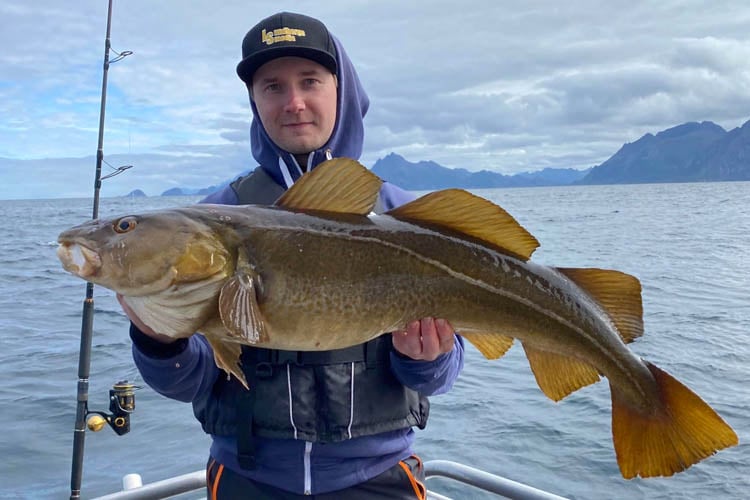 The fish were easy to find and it didn't take long before the guests were with full flex in the rod. Up came 10 kg of Cod. There were large quantities in this place, so after a while with a lot of good news, the guests were satisfied and we took the trip home to recharge the batteries for the next day, when the weather was reported to be good, and we were going out to the west side, where the fishing is stable. At the camp, the other boats told about good Cod fishing, with a top fish of 13.5 kg and some acquaintances with bigger fish that unfortunately did not want to join us this day.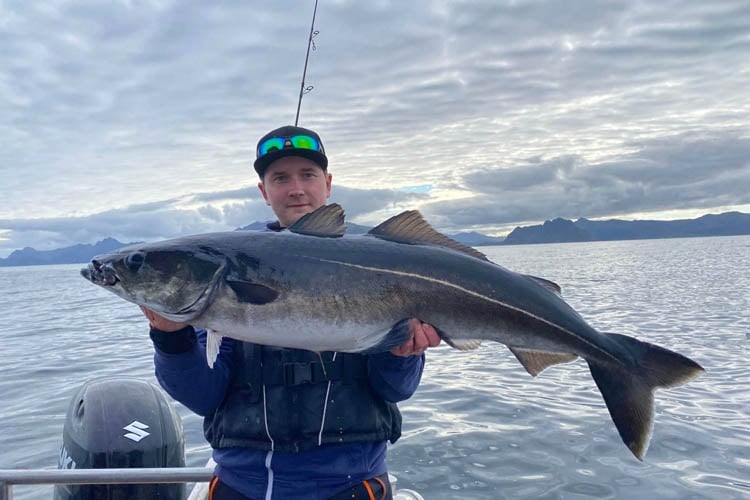 At 05.00 the next day we drove 2 boats out to the west side. As soon as we dropped our jigs at 50 meters deep, it sucked. We encountered a shoal of large Cod as you often see in this area. Nice fish around 12kg was released back. In the middle of the seine, there were also Cod of a nice size. We moved a bit in the area and found fish willing to bite every place we tried. Lots of fish came up this day. A lot around 10kg. A little towards the end of the day we went to bed and drifted after Halibut. We had a good fish, but after 3 minutes the hook came loose, and the quail won the fight. Boat 1 with the other Swedish group had the same experience as us in the guide boat, they had several nice contacts with Halibut, but it was difficult to hook them properly. They still said that they had had a good day with lots of activity and some real rough wins! Later in the evening, the group in the guide boat took an evening tour after Redfish inside the fjord. Here, fishing is done at a depth of about 150 metres. Tackles the bait with six strips was sunk to the bottom, and it didn't take long before the Redfish found the bait.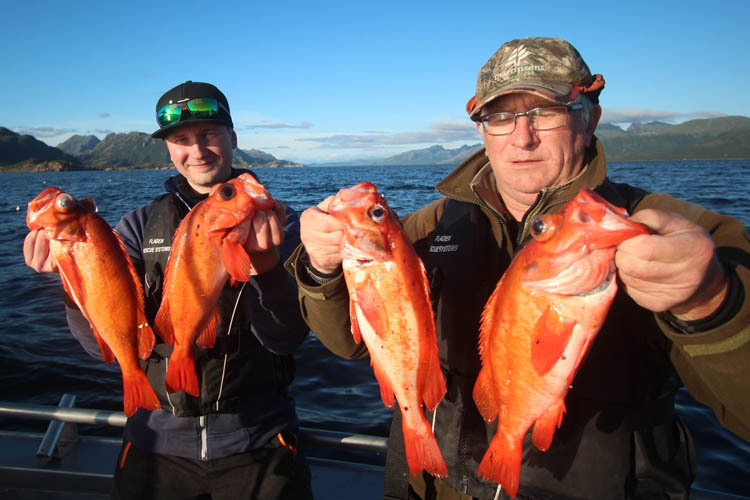 Arvids and his wife in boat number 6. continue to enjoy themselves in Vesterålen. They have been at sea a lot lately and fought on!. They have found some fishing spots in the fjord that deliver good fishing. They report both fine Coalfish, Cod and Redfish.
We look forward to showing you the continuation this week!
Tight lines //
Kristian Hausken, Alexander Brøther and Bo Gustavsson
CONTACT US
If you, like many others, have ever dreamt about fishing the prolific waters of Vesterålen and would like to know more information on how you can join us, you can contact our sea fishing specialist, Paul Stevens, on 01603 407596 or email at paul@sportquestholidays.com.