The first fishing week in Vesterålen this season is over, and what a week it has been! Although we have had to struggle with strong winds for the last few days, we were blessed with calm wind, sun and good plus temperatures during yesterday's fishing day! With such good conditions, there was no doubt that we would finally get out on the magical long trip.
Even though the weather has been pretty rough, we still got out and fished. We have been fishing a bit in the immediate area, and with the cold water that you have reached, the Cod are shallow. It resulted in several nice fish around the meter mark. It's really a great experience to be able to almost peep fish in a depth of 8 meters. Spring fishing for Halibut!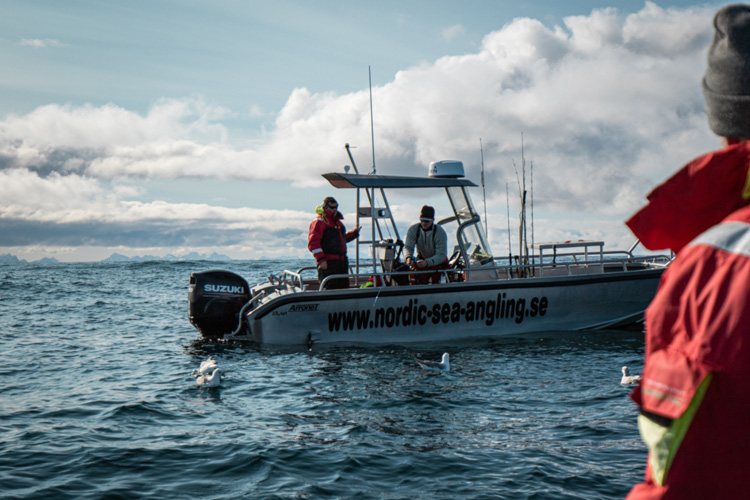 On Sunday, the wind would die down again, and we could finally set our sights on the outside of the camp. Today's goal was to come into contact with slightly larger Cod. We started searching around the shallow tops, but quickly found out that the Cod was actually not present, and began the search towards deeper waters. The Cod are on their way out, but we had heard some rumors that there was still some Cod out on the deep ridges. After a few minutes of searching, Alexander found a good spot with fish that stood completely close to the bottom. And it didn't take long before it started to affect all the boats out there. Although these weren't the biggest Cod, we got a nice mix of coastal Cod and Skrei throughout the day. The top fish were up to 12 kilos, but when there was so much action, we couldn't complain.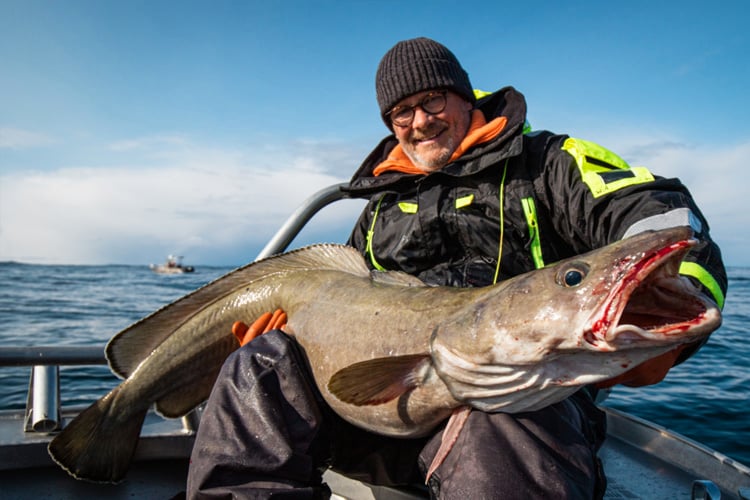 It promised 1 ms and sun for Monday, and there was never any doubt about what today's plan would be. It was set for a long trip. We set out at 6 in the morning, and were there around 8:30 after picking some bait on the way out. It is always a magical feeling to lie so far out at sea in this magical place, and the expectations rose with each nautical mile we approached. The guests wanted to try some power plugs from some Ling, so we started the day with that. It took a while before we actually found out where they were centered for the day, but when we found them – that's when it happened. We landed lots of specimens of 18, 22, 23 and 27 kilos, and the condition of the fish was absolutely brutal! The 27 kilos measured to 148 cm. After this Ling it died for us. As we have said before, Ling are very sensitive to the pressure difference, and tolerates c&r poorly.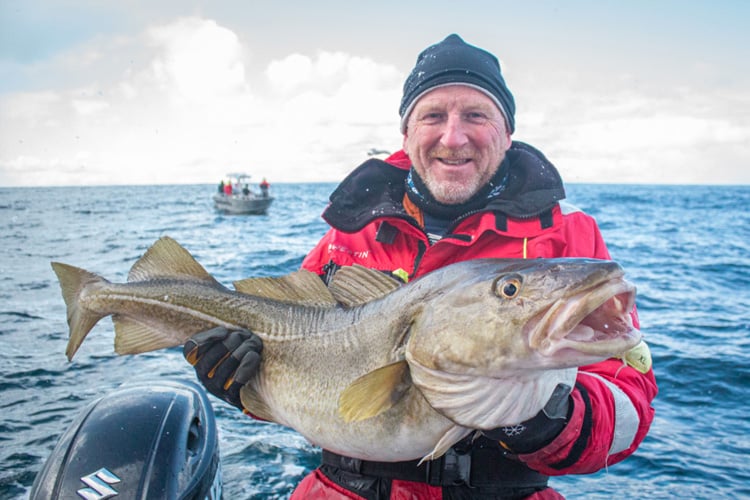 After the Ling fishing, there was only one target left – namely the Halibut. We laid in another area where we have previously gotten the camp record, and several big fish. And just minutes into the Halibut fishing, Alexander hooks a fish that really starts pulling the line! We all had quite a high pulse when it hit this place, and after a fierce fight for Alex, he was able to land a nice fish of 120 cm! Not the monster we were looking for, but an incredibly nice fish nonetheless! The wind had died down completely, and the sun was out. There were no more Halibut today, but we enjoyed the view out towards Lofoten in calm sunny weather and still had a completely magical trip!
Well, we're loading up for another week here at Vesterålen! The weather looks like it will be fine for a while!
Tight Lines // Jørgen Zwilgmeyer & Alexander Brøther
CONTACT US
If you, like many others, have ever dreamt about fishing the prolific waters of Vesterålen and would like to know more information on how you can join us, you can contact our sea fishing specialist, Paul Stevens, on 01603 407596 or email at paul@sportquestholidays.com.