As temperatures drop, it seems that our flat friends have begun to migrate towards shallower waters. The consistently good weather throughout the week has also contributed to several boats achieving success in Halibut fishing in recent days. We've also had several extended trips, with mixed results, but it continues to deliver as we transition into the new month.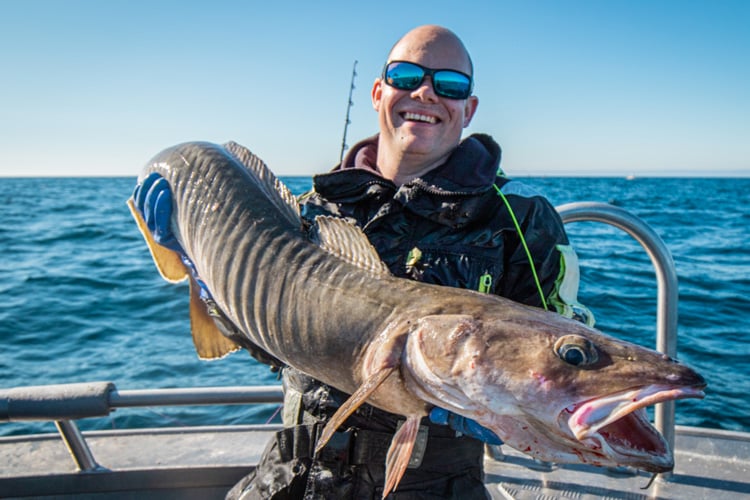 Given the successful Halibut fishing in recent days, a lot of time has been devoted to this type of fishing. However, several boats have also dedicated their time to Cod and Pollock. During one of the extended trips, multiple impressive trophy fish were brought aboard the boats, including fish weighing up to 17-18 kilograms. The quantities of Cod out there haven't been as abundant as in recent times, but the area is vast, and it might simply be due to us not having pinpointed their exact location yet. Hopefully, we can crack the code this coming week! Of course, Ling fishing remains strong out there, and everyone who has tried their hand at Ling fishing has been successful! Distributed across the boats, several fine fish weighing 16-17 kilograms have been caught, and some remarkable trophy fish have even surpassed the 20-kilogram mark!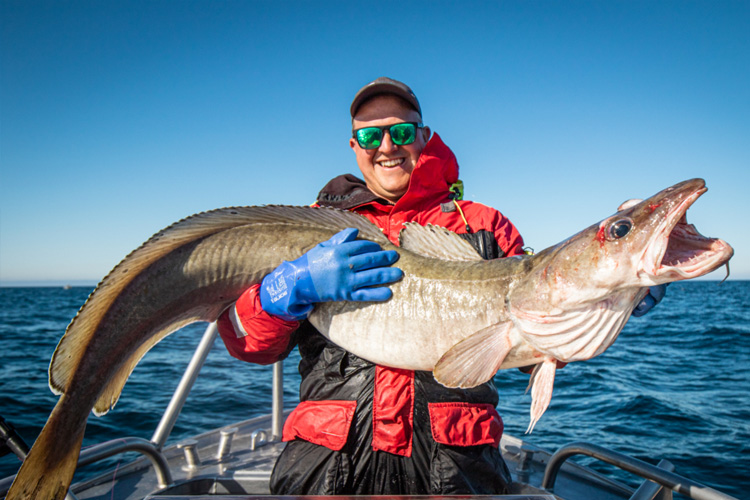 On the last day of fishing, all boats chose to focus on Halibut fishing. And when we heard on the radio, just a few hours into fishing, that a really big fish had been caught, hope was ignited among all the boat crews. We heard that Boat 1 had been battling a large fish for a long time. Since we were just a stone's throw away, we drove over to see what they had managed to catch. When we arrived, there were four very excited Danes rejoicing over John's capture of a mega fish measuring 192 cm! As mentioned, this rekindled hope for several of the boats, and the fishing continued.
Boat 6 found a narrow sandbank that produced a good amount of fish, landing several fine specimens around the meter mark – though they also lost quite a few. Bent Inge, Trond, and Karsten also got into action, losing a very nice fish after only a few minutes of fishing. The Halibut were active, but they were proving tricky to hook where we were fishing. But finally, the breakthrough came, and Trond wrapped up the fishing week with an impressive Halibut measuring 128 cm! The guys in Boat 2 also had their dream fulfilled with their very first Halibut at the end of the day, measuring 103 cm. A completely perfect ending to the week, with Halibut catches in all the boats…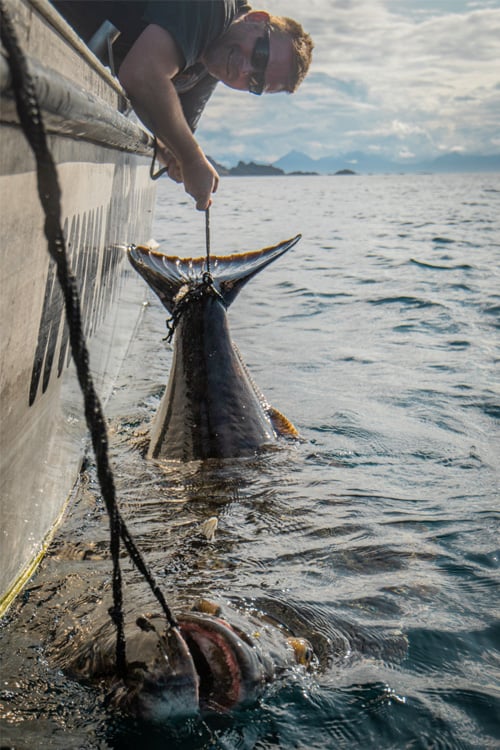 Now we're gearing up for the final week of this season here in Vesterålen before we relocate the camp to Stokmarknes. The weather is looking very promising for the weekend ahead, so we're keeping our fingers crossed for more wonderful experiences and big catches!
Tight Lines // Jørgen & Alexander
CONTACT US
If you, like many others, have ever dreamt about fishing the prolific waters of Vesterålen and would like to know more information on how you can join us, you can contact our sea fishing specialist, Paul Stevens, on 01603 407596 or email at paul@sportquestholidays.com.