Many associate Vesterålen with excellent Cod fishing. Our somewhat famous long trip is where we usually go to catch the largest ones, but that hasn't been the case this past week. We haven't had to drive more than 40 minutes from the camp to experience truly fantastic fishing for this popular food fish. Lately, we've been receiving reports from our guests about large catches of many big Cod, weighing well over 20 kilograms. The average size has been exceptionally high, creating a lot of excitement as everyone heads out to their fishing spots.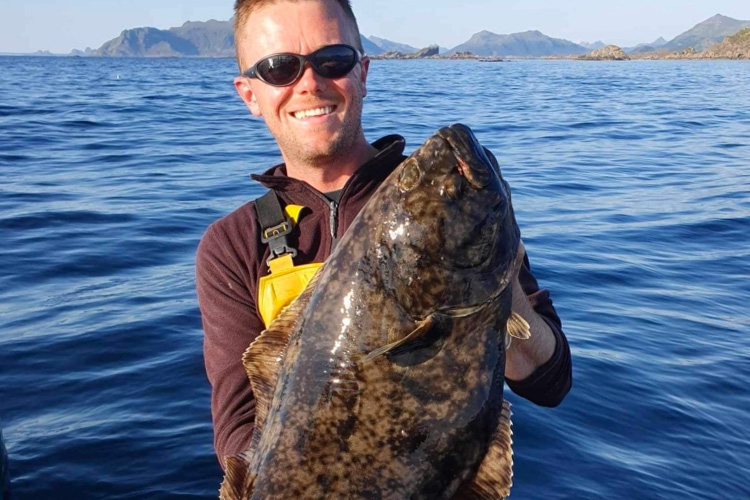 Patrick, a guest in my boat, had the pleasure of reeling in a massive Cod measuring 125cm, weighing a whopping 20 kilograms! Moreover, there have been Cod catches measuring up to 135cm, well over 20 kilograms. Additionally, there have been numerous 15+ kilogram Cod caught across all the boats. If the Cod weren't biting closer to the bottom, the larger Coalfish gladly took the bait in the middle of the water. Several beautiful Coalfish weighing up to 8 kilograms were successfully landed.
It hasn't mattered at all what we've served the Cod lately. They gladly took everything from small jigs to large baitfish. We've found them from the shallow kelp tops to the slightly deeper channels at 80 meters. We've also encountered several larger schools of pelagic hunting Cod, which absolutely loved it when we picked up the pace with the jigs! In addition to this, we've landed several Halibut, with the largest measuring 137cm, Lingcod over 4 kilograms, and several nice Redfish!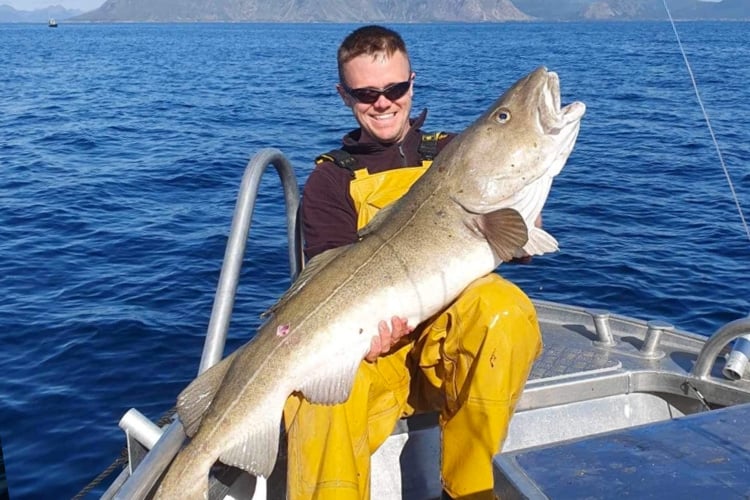 We want to thank all our guests for an amazing week! We've already started the week with new guests at the camp, and there have already been several big catches, so stay tuned for the next update!
Tight lines// Alexander and Jørgen
CONTACT US
If you, like many others, have ever dreamt about fishing the prolific waters of Vesterålen and would like to know more information on how you can join us, you can contact our sea fishing specialist, Paul Stevens, on 01603 407596 or email at paul@sportquestholidays.com.