Monday offered magical weather here in Vesterålen. The boats spread out where boat 5 with Monica and the gang drove south and so did boat 6 with Lars Segerheden behind the wheel. Boats 1 and 2 with Anders and Lennart behind the wheel instead drove out on the west side and chose to fish around our place which we call Buffén, which also Ola and the gang did from the guide boat.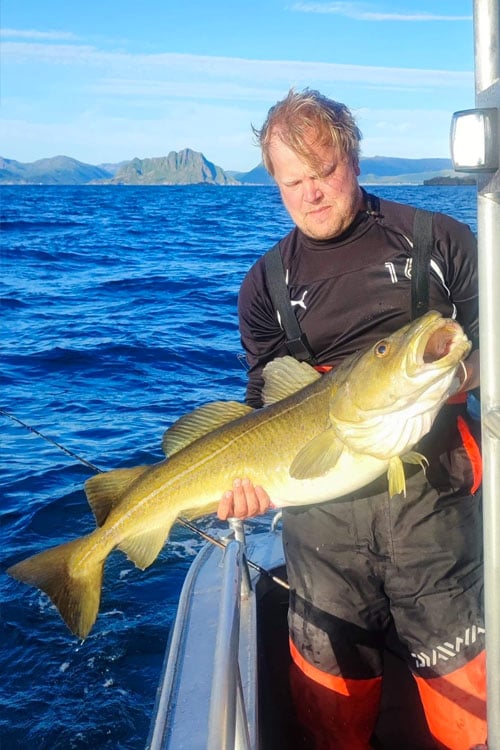 Regardless of which area, all boats could talk about good activity on the fish this day. Monica and the gang caught a bunch of Cod and Coalfish up to 10 kg. Good action and lots of fish. They also managed to land both Haddock and Pollock in this place. On the way home they also chose to make a quick drop deep into the Eidsfjord, two Redfish, then they felt satisfied and rounded off the day. Lars Segerheden and the gang who really fished hard this week said that they landed up to 40 Cod this day with top fish of 12 kg.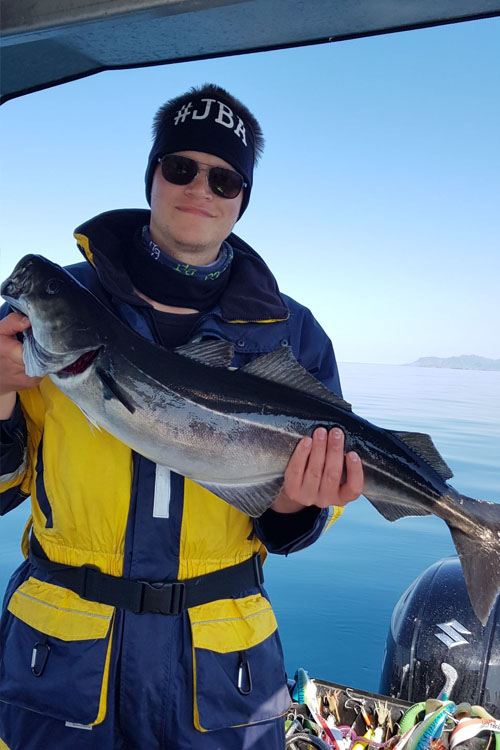 They also drove the same plane as Monica and the gang. On the way home, they also make an investment in the Redfish. They scored exactly right and could soon after sum up up to 20 Redfish in a short time. Being able to only fish for Redfish so close to the camp is really an advantage with our camp in Vesterålen, a fish that is absolutely fantastically good to eat and so incredibly beautiful to look at.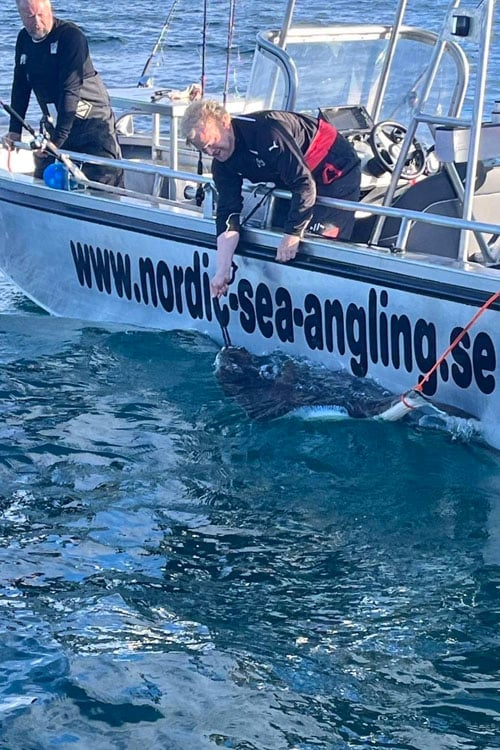 Boats 1 and 2 say that the fish was really active even out on the west side where they managed to land many fine Cod up to 10 kg and Coalfish at 12.5 kg. What stood out the most, however, was Johannes' Halibut of 150 cm, which fell for his bait fish. A mighty fish that of course got the freedom again after they admired her along the side of the boat. Ola who steered the guide boat and who also fished on the west side had a similar fishing with many Cod up to 10 kg and that they managed to land two Halibut of 98 cm and 116 cm respectively, both caught on a jig.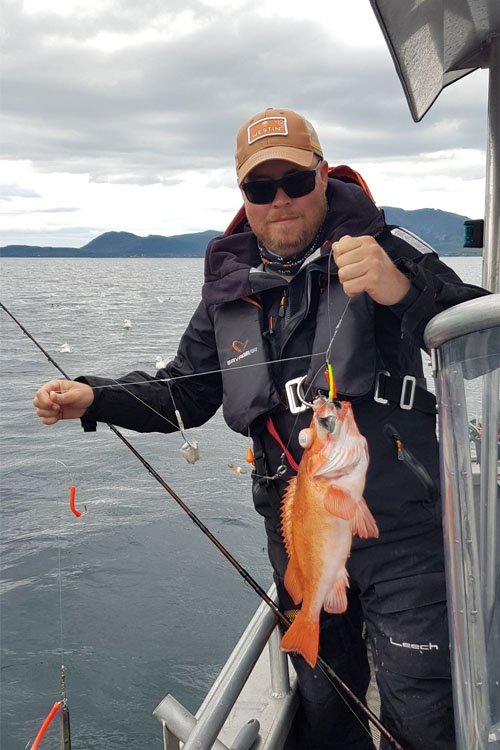 Finally, it was also visited by a family of killer whales who got to be the icing on the cake for this week's trip. Even though there was one fishing day left, the weather forecast looked rather gloomy for the last day, so almost all boat teams chose to end the week here and went home already on Tuesday. But what does it do when you have already had a few magical days here in Vesterålen with both good mass fishing and unique species such as Lars Segerheden's and the gang's investment in Eggakanten where they managed to land two blue Halibut (Miner halibut).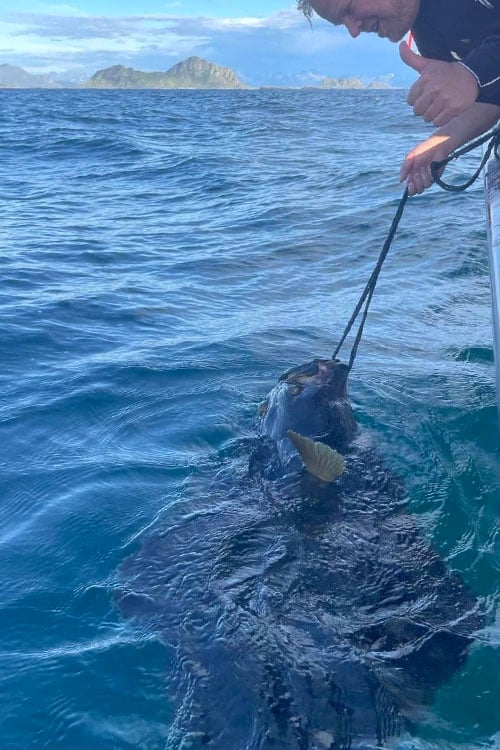 We at Vesterålen thank all the guests for some fantastic days and now wish all new guests a warm welcome to this fantastic destination.
CONTACT US
If you, like many others, have ever dreamt about fishing the prolific waters of Vesterålen and would like to know more information on how you can join us, you can contact our sea fishing specialist, Paul Stevens, on 01603 407596 or email at paul@sportquestholidays.com.