This week's guests got to participate in some exciting and varied fishing. On the first day of fishing, the focus was on finding Cod. The fish were very scattered, and getting them to bite was a little more challenging. You could see lots of fish on the finder, but it took some time before they started to feed. Still, several nice Cod up to the 6-7 kilo class were caught, as well as some solid Coalfish around 10 kilos.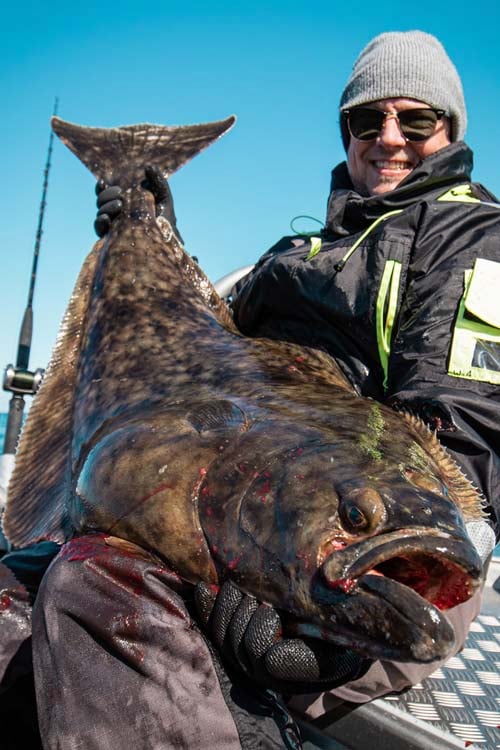 After some time, Alexander, as the guide, chose the Swedish family in boat 5 to try closer to the camp. We lay down at 10 meters to sight fish the Halibut, and it didn't take long before an excellent 20 kilos class inhaled the bait. It had several magnificent takes, but unfortunately, the fish escaped us. Unfortunately, we were beaten by the Halibut this day, but boat number one, fishing further out on the shallow areas, managed a very nice fish of 122cm.
On the second fishing day, Halibut was once again the target, and we set the drift in an area of the tidal current.
After a short period, we saw something incredible: a 170-180cm Halibut made a violent splash on the surface – we could believe our eyes. We tried casting spinning rods at it but without success. In the same second, it came on the radio that boat one had hooked a nice fish, but after a long struggle, the fish slipped the hooks.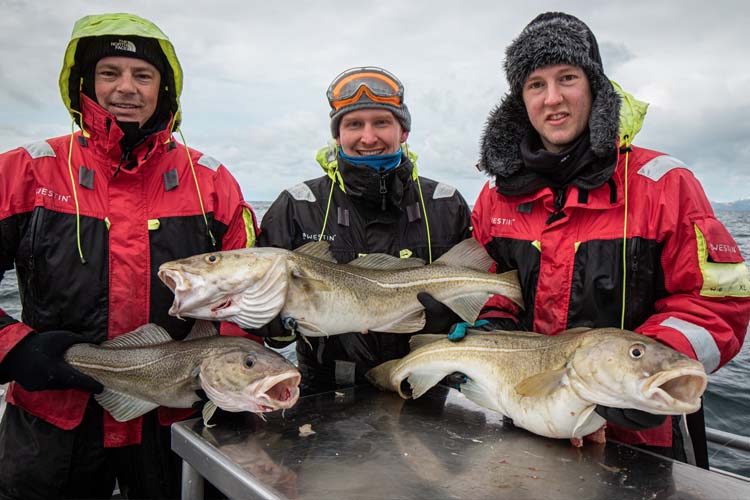 For us, a big fish appeared on the sonar and circled everyone in the boat before finally inhaling Hampus's bait. After around a fifteen-minute fight, Hampus celebrated with a beauty of 163cm.
Through the radio, the catch reports came through regularly with lots of nice fish between 100-130cm. On our way home, we decided in the guide boat to make a short stop to try for Cod too. It paid off with a top fish of 11 kilos! And a bonus Coalfish of 10 kilos.
Tight Lines // Alexander Brøther & Jørgen Zwilgmeyer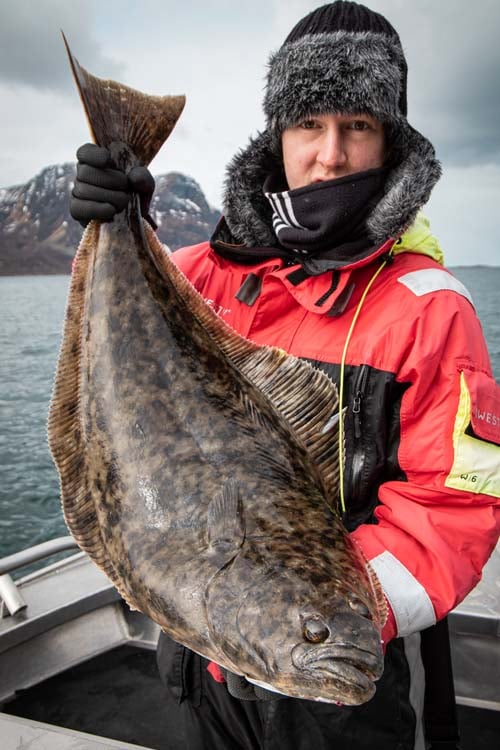 Contact Us
If you, like many others, have ever dreamt about fishing the prolific waters of Vesterålen and would like to know more information on how you can join us, you can contact our sea fishing specialist, Paul Stevens, on 01603 407596 or email at paul@sportquestholidays.com.