2022 has been a very special and delightful season at Villa Maria. Since 2020 COVID halted the world, we were not able to open for 2021 season and after a long and endless wait, we were able to reopen this year!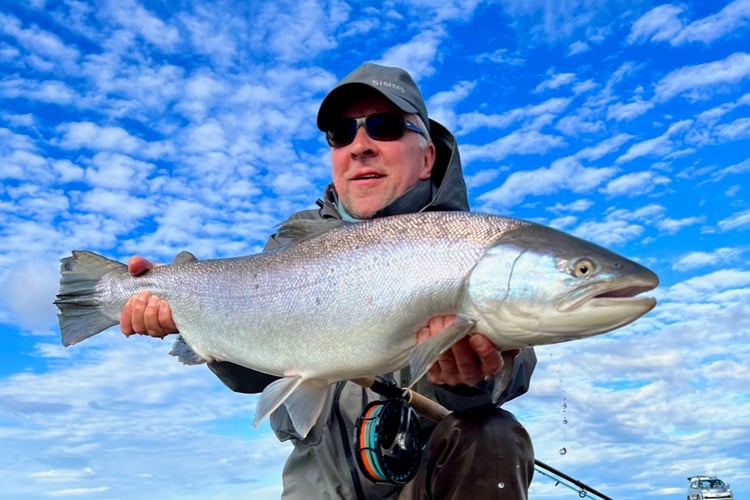 We did enjoy a season in full satisfaction, welcoming old-time friends that were waiting to come back and new guests that we hope to see in the upcoming seasons. What a great feeling is to be back in the river, catch these fantastic fish, and as a bonus, enjoy a sip of single malt by the riverside among good jokes and nice memories.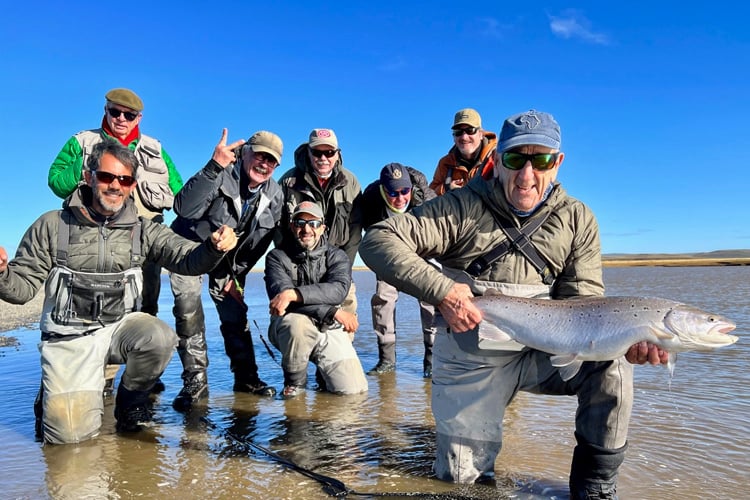 Fishing wise the season was pretty good but challenging at the same time. We started with a good level of water but by no means the river was huge and fast. From day 1 it was possible to wade across it to fish from the other bank and it was clear and with a beautiful current speed. Several pools felt deeper (or cleaner from structures) than in previous seasons, probably due to the big flood caused by snowmelt and rain in the 2020 spring as the 2021 spring was dry after a particularly dry winter. This perceived extra depth did let us fish with fairly heavy and long sink tips; 12ft of T14. For most of the season, it was probably the go-to tip to approach most of the pools and then we were fine-tuning according to the fishing and weather conditions. One of the things that surprised us the most was that we were able to fish streamers for a good part of the season, including moments when common sense was telling us to use lighter and smaller flies but the fish were happily taking bigger and more aggressive flies, even under harsh sunlight. Of course, this ended once the river reached the lowest level of the season but was fun and nice to have the chance to fish the good old swing for several weeks.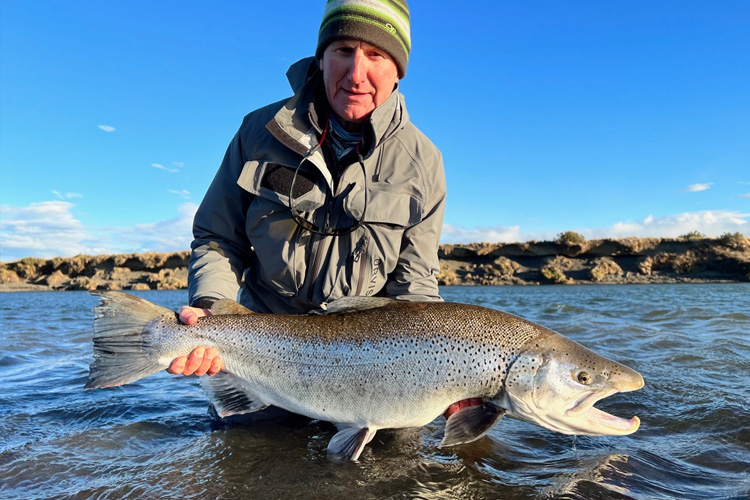 The fishing was great from the very beginning all the way through late February when we started to have some showers into the river's valley (and its tributaries) and some early snow in the mountains. All this started to bring the river up and down, sometimes a couple of times a week. All these constant changes make finding the fish a little tricky as they start moving fast upstream because that's their best chance to get as far as they can into the system. Also, the water gets higher, colder, and faster and that makes the casting and the wading more difficult. On top of that, add heavier lines and big flies and the combo gets really challenging.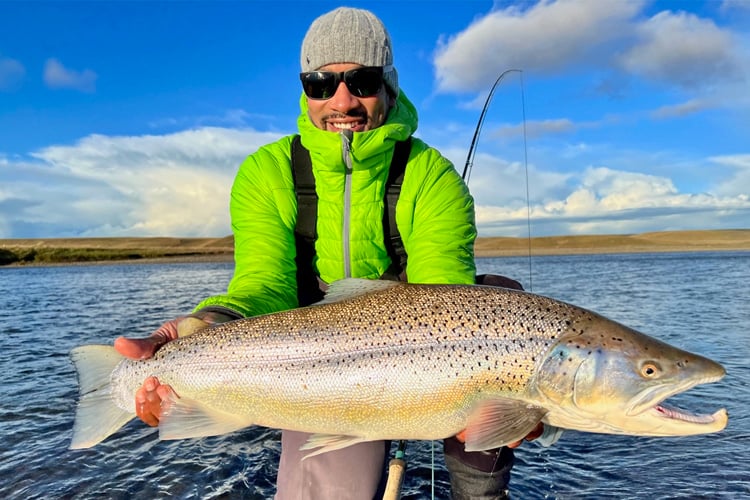 But we can say it was a very satisfying season and we are already looking forward to starting all over in 2023!
I want to thank especially all Villa Maria staff whose hard work made everything possible and easy. Claudio, Sandra, Itatí, Fernando, Agustin, and Nico did a fantastic job keeping the lodge running smooth and spot on. And of course to my colleagues: Maurizio, Agustin, and Alejandro that helped me to run all the fishing and help our guests by the riverside making my job a lot easier.
See you all in 2023!
CONTACT US
Our fly fishing specialist Peter Collingsworth has been over to Villa Maria Lodge, fishing the banks of the famous Rio Grande many times, so if there's anything you would like to know about the fishing or if you have any questions you'd like to ask him, you can contact him on 01603 407596 or email at peter@sportquestholidays.com.