The Sea Trout fishing season at Worlds End Lodge in Argentina is now well up and running and despite the low river levels, the anglers have still been getting amongst the fish.
The second week of January arrived with familiar and experienced Seatrout fishermen, very enthusiastic about arriving at the end of the world.
We had strong winds and lots of sun during the entire week, with little rain, which caused the water level to be notably lower than before. However, even with the low variability in tides (averaging high tides of 5.3 m and low tides of 2.2m) we noted an incredible amount of fish coming into the river every day.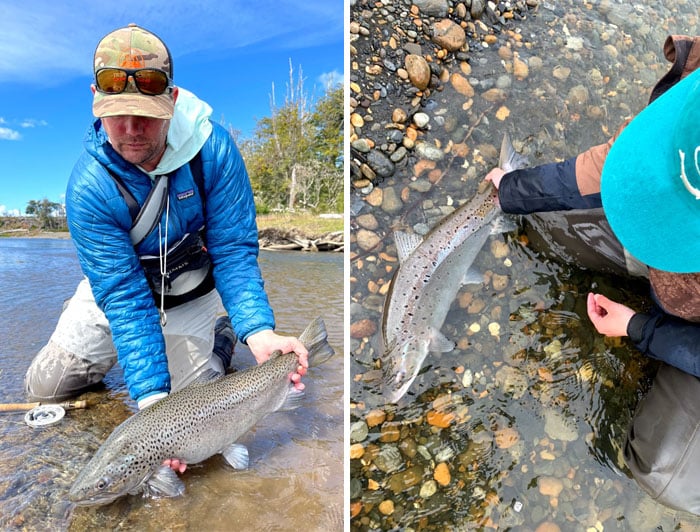 The flies worth mentioning for the week are the mini leech and mini sunray shadow. We minimized the size of our flies to avoid making too much noise on the water. The delicate presentation made a big difference in the number of fish captured.
We continued using one-handed rods, implementing intermediate polyleaders. This, paired with small flies, was a great combination to make the drift we were looking for.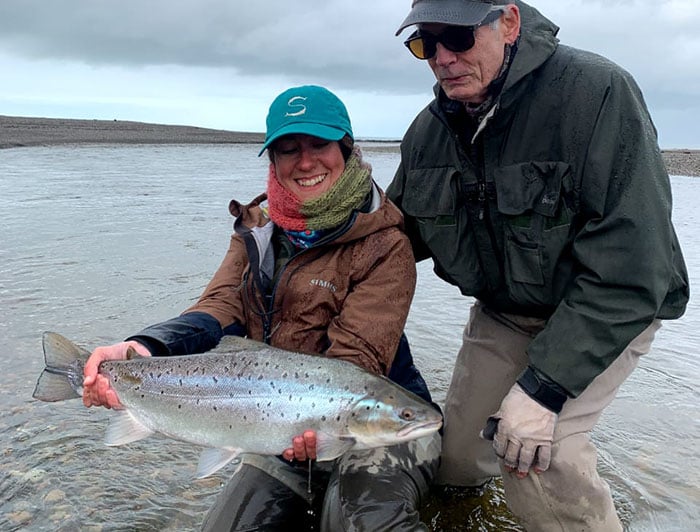 Our friend and fly fishing legend Murray R. surprised us by capturing a fish we had been attempting to catch for weeks. After moving it many times in the famous pool "Big Fish" a female measuring 89 x 55cm was captured in minutes with a mini tube fly. This beauty of a fish will only live in the memory of those present and will not be reflected in this report since Murray is not a fan of taking pictures in order to return the fish safely back into the water for a fast recovery.
See you next week for more fishing stories!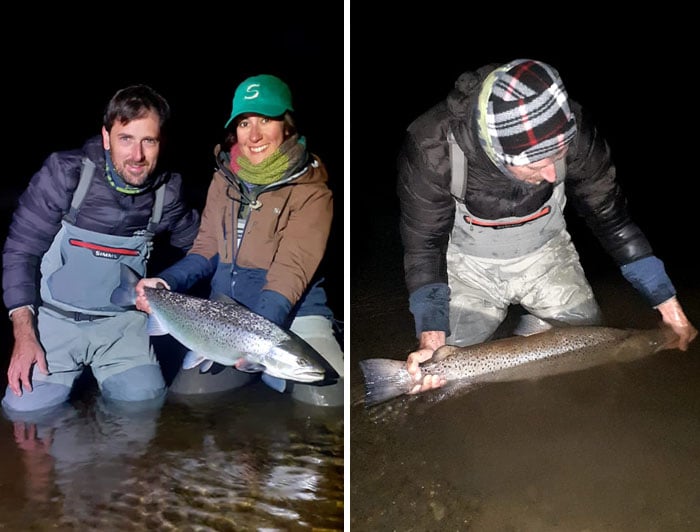 CONTACT US
f you've always dreamt of fishing for some monster Sea Trout, then the famous Worlds End Lodge on the Irigoyen River would be perfect for you. If you'd like to know all the information about the fishing and accommodation, you can contact our fly fishing specialist Peter Collingsworth on 01603 407 596 or email at peter@sportquestholidays.com.