A high and colourful river as a result of storms fed by the Atlantic where the initial conditions for the group consisting of Robert, Dave, Justin and our longtime friend Murray, who would accompany us for two weeks like every year.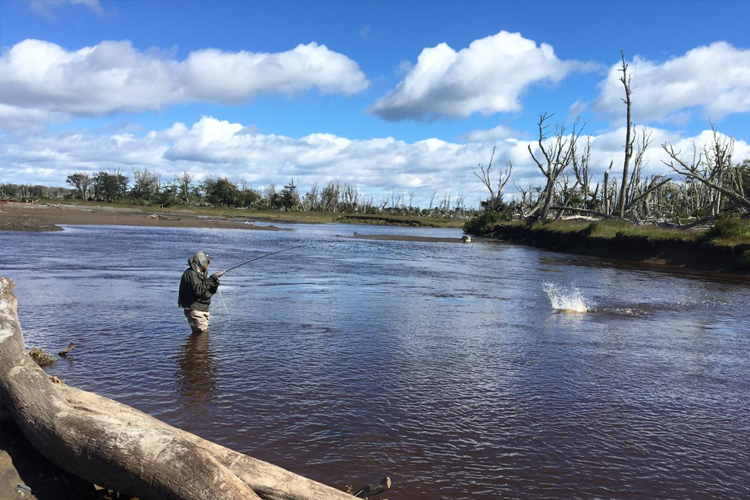 The first day, hoping for better conditions in the system, guides and customer concentrated their efforts in the lower area of the river, beats 1 and 2 just meters from the cabins and in the lower area of the neighboring river Malenguena. The session ended with very good Robalos and a magnificent Sea Trout specimen of around 18 pounds.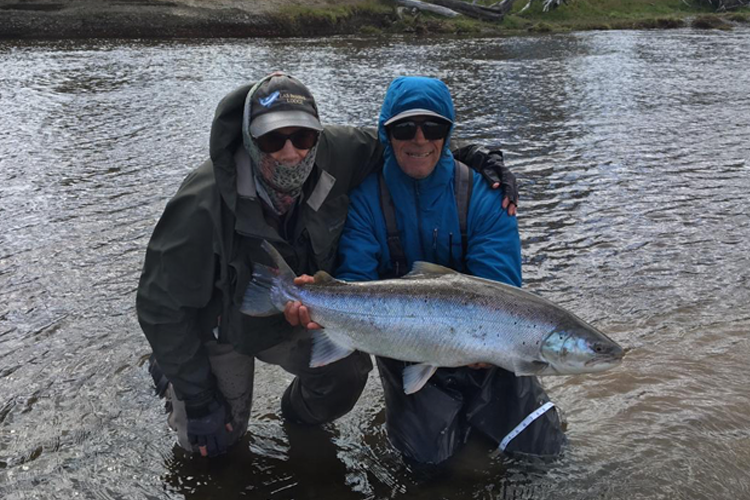 The days went by while the river returned to its channels and normal levels with very good catches and actions mainly in the low areas of our exclusive water.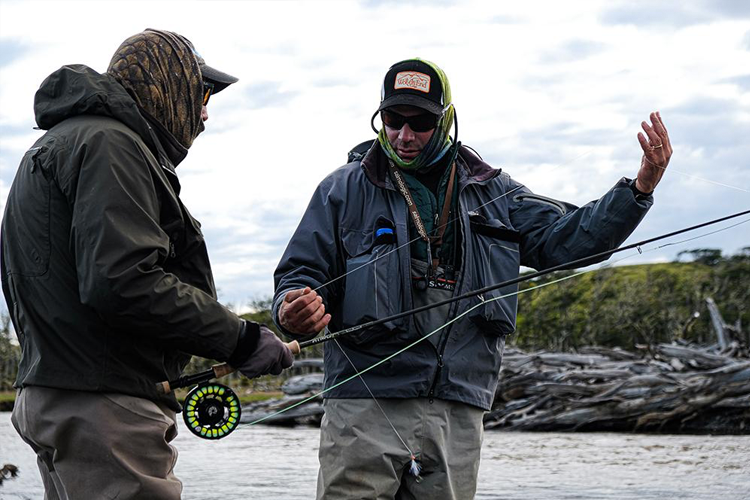 Everyone in the group was able to capture beautiful fresh Sea Trout, with only a few hours in the river, gave some epic battles for all our customers.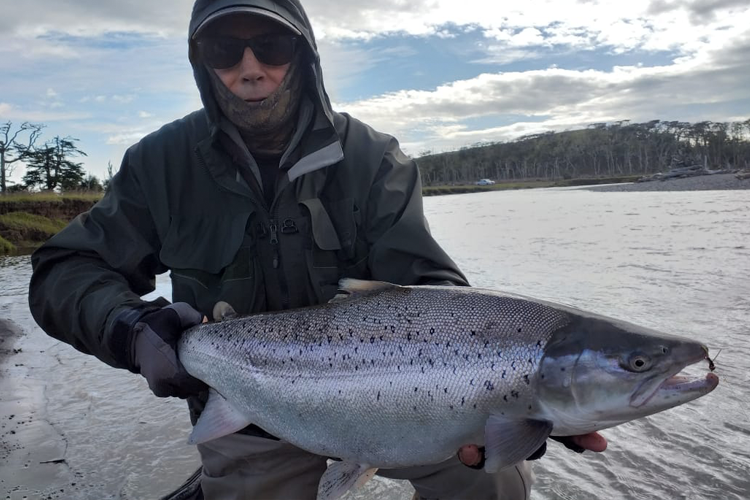 With many fish running in the lower area of the river, beats 1 and 2 were especially yielding, producing very interesting specimens in size and number, ending the fishing week with a total of 43 Sea Trout between 4 and 20 pounds. Each customer was lucky landing fish over 18 pounds and one fantastic coloured cock fish around 21 pounds landed by Dave on the always fun to fish Mitchel pool.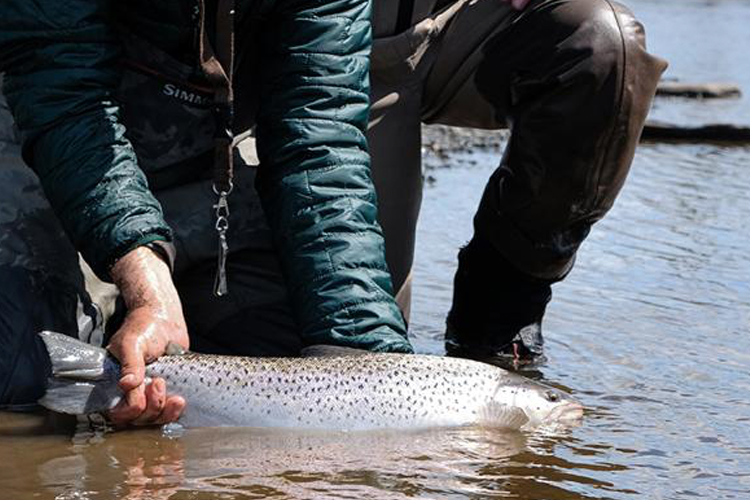 The most commonly used patterns were the traditional articulated flies of our great friend Pepefly, in sizes and designs exclusive to us, as well as the classic wonder bugs in sizes 4 and 6.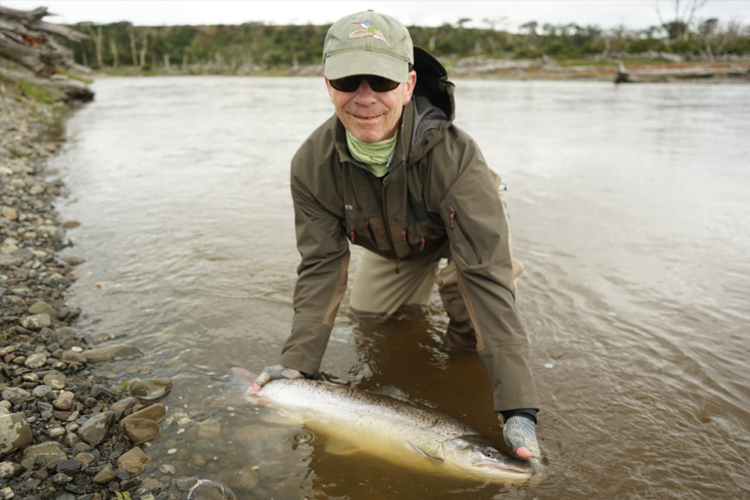 As the week came to an end it was at
Worlds end Lodge
, more heavy rains were providing more water to the river system, ensuring a promising week to come.
Stay tuned until next week,
Tight lines,
Peter