As we finish
 the fourth week of the 2020 season with another good group of great anglers and also now friends of World End Lodge.
We started the week with the river in good condition and very good flow. Andy who was accompanied on this trip with his wife Lil soon started to learn about Sea Trout fishing and it was not long before they both had some nice Sea Trout in the 10 to 15LB range.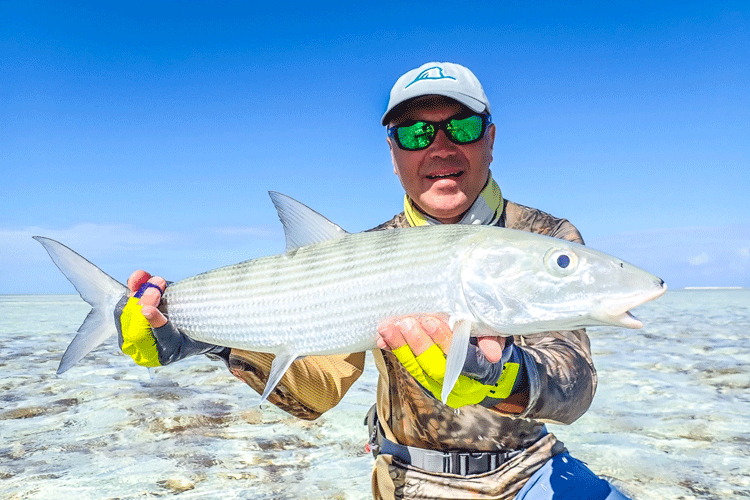 A big Sea Trout always puts a smile on an anglers face
More customers from Sportquest Holidays this week Brian and James who were also on their first visit to the mythical Irigoyen River, were fascinated with the river, its structures, pools, slides and especially with the fishing. Working hard and very focused, Brian managed to land 3 magnificent specimens of 81-82 and 84 cm beating his own record several times throughout the week.
Another customer Irwin, who is an experienced fisherman took the top rod for the week. Fishing very well and constantly he managed to land 26 Sea Trout of between 4 and 15 pounds, thus creating beautiful memories and stunning photos to remember his first visit to the indomitable Irigoyen River.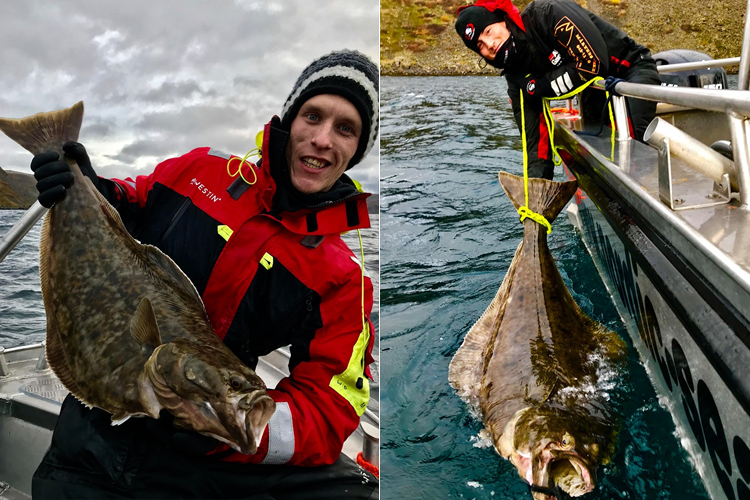 For the week the conditions called for mainly floating lines, combined with slow sink polyleaders either 5 or 10 feet long. In addition, the transparent intermediate polyleaders were very effective towards the end of the week when the river became even lower and acquired a light colour.
The most effective flies were the traditional articulated ones of Pepefly, wonderbugs, nymphs like the redbut and the prince TDF with rubber feet.
A pair of happy anglers at Worlds end Lodge
Towards the end of the week, the river began to reach its lower flow, levels posing new challenges for the coming groups.
Tight lines and stay tuned for more reports,
Peter