St Brandons Fishing Report October Week 4 2019
The second week of the season at St Brandon's welcomed a familiar group of faces who were to spend two weeks with us on this outlandish fishery. This fishing report describes the fishing experienced during their first week with us on the atoll.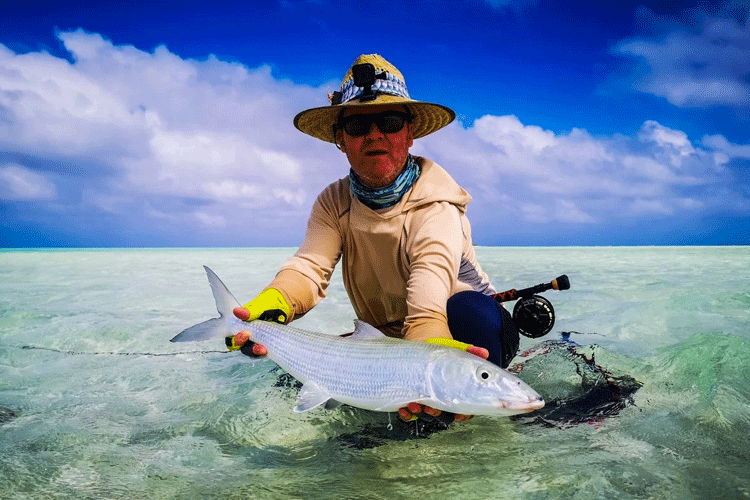 The Bonefishing began in a sluggish manner due to the large tidal ranges we experienced over the spring tides. As the week continued our group enjoyed exceptional Bonefishing in super skinny water which our guests took full advantage of. The various landmasses scattered throughout the atoll produced good numbers of large schools from which we were able to get a couple of great fish to hand with our biggest of the week weighing in at 7.5 lbs.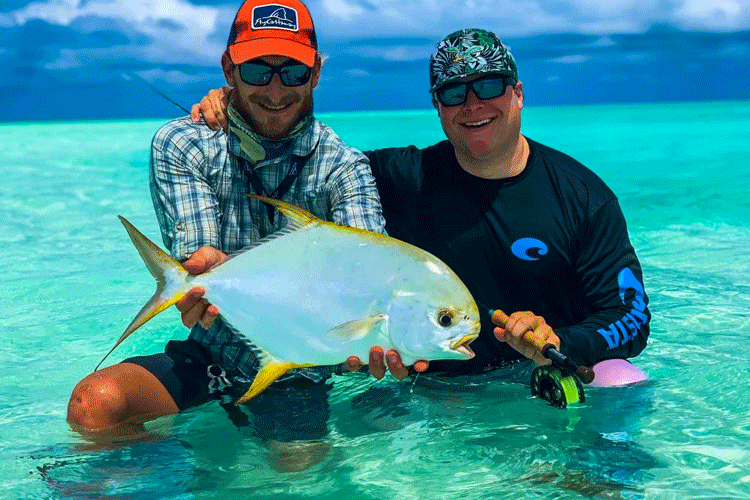 We enjoyed incredible fishing on the Permit front with opportunities at tailing fish presenting themselves on the flats as well as around the islands. Congratulations is in order for George as he, on his first trip to the Indian Ocean landed a trophy Indo-Pacific Permit of 13.5lb! Chris also managed to pick a solid fish from of a school of high riding Permit that were found cruising along the edge of a lagoon which pulled the scale to the 10lb mark. He later added to his first ever Indo with another beautiful fish of 8lbs which brought his tally to two in one day, well done Chris! Zak got into the action too by landing a fin perfect 8 lber which was fooled into eating a fly as it tailed along a coral ridge near one of the major landmasses. Finally, Steve, on his first trip to the Indian Ocean and after losing 4 Permit this week managed to get the hook to stick properly with his last cast of the week and landed a fin perfect fish of 8 lbs, what a way to end his stay with us. Unbelievable action on the Permit front this week!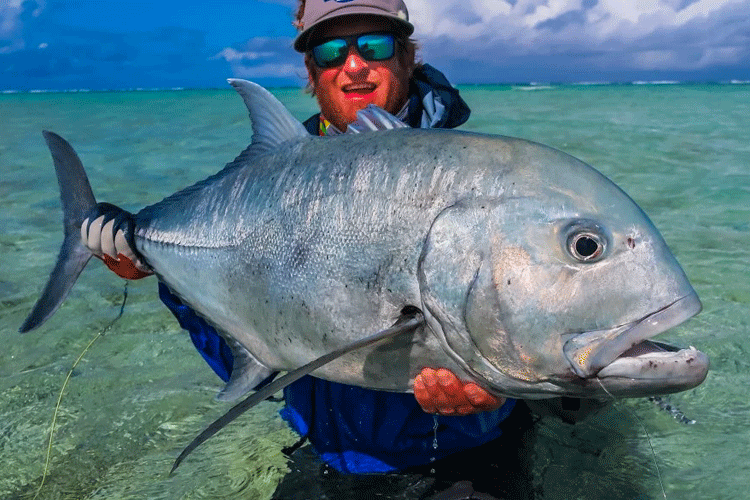 The Trevally fishing proved to be full of action this week with the larger tides bringing in some massive GTs and Bluefin Trevally. Subsequently our guests enjoyed great opportunities in front of these fish in just about every shallow water GT scenario; from finding fish on the storm ridges, islands and the shallow flats. Zak didn't stop with the Permit and went on to land an awesome GT of 96cm that was found riding on the back of a stingray. The fishing gods were clearly looking kindly at George as he landed yet another fish of a lifetime, a trophy Giant Trevally that was found holding stationery in the current near a small island. All it took was a well presented cast and this fish exploded on the fly, giving a good tussle before eventually coming to hand and pulling the measuring tape all the way to 114cm! Well done Chris. As mentioned the Bluefin Trevally were encountered in good numbers and the largest measured close to 70cm. Other than these 2 iconic species we also managed to add 2 Island Trevally to to the species list which are always a bonus fish on the flats, Chris caught a monster of the species that measured 72cm.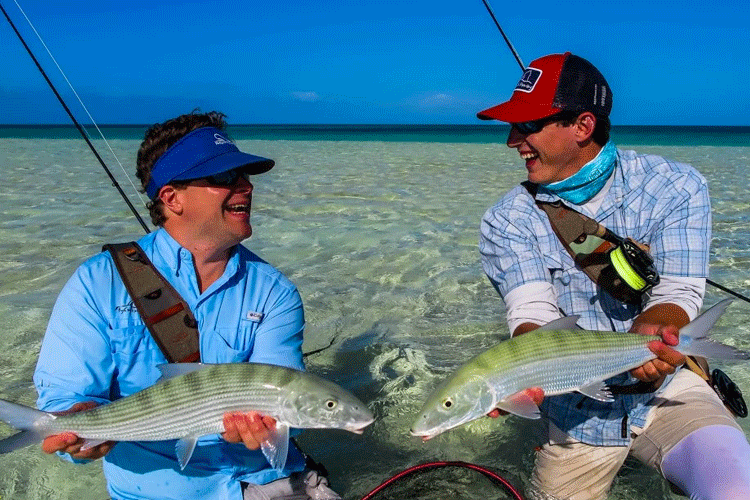 As always it was a pleasure having the crew with us and we look forward to the next fishing week with this same group of anglers.
Till next week,
Peter