Overview
Category: Dove Shooting


The eared dove is the most prominent game bird in the area and H&H are the only outfitter in the La Portenita area that offers excellent shooting throughout the entire year. What more could you possibly wish for? With the finest shooting in Argentina and the worlds most abundant number of wild doves, you will be experiencing a lifetime dream. Not only will you be treated to magnificent shooting, but the food and hospitality here is second to none and certainly something to shout about. You will receive the warmest of welcomes by the staff at the lodge and be treated as nothing less than royalty.
Location
La Portenita is situated on top of a hill with magnificent views, nestled in a beautiful country setting. The house is set within the confines of a working Argentine Estancia, making for a unique hunting experience. The Lodge has been in operation since 1996 and is a very popular destination for our demanding clients and at only 50 minutes transfer time to the lodge, it makes for a pleasant, hassle-free journey. This lodge owns and controls over 20,000 acres of the best land in the heart of the prime roosting areas in Argentina. The roosting ground is a heavily wooded area with native trees called Piquillin, frequently crossed by natural streams, producing an ideal habitat for the reproduction of doves. Vast and fertile valleys that furnish immense quantities of grain surround these refuges. In addition, Alex and Zeke plant crops exclusively for doves on their land and use no-till methods which provide consistent and unlimited amounts of food.
Shooting
A typical shooting day starts after a sumptuous breakfast, with departure to the fields by 8:00am. The shooting fields at each lodge are carefully rotated and rested to assure maximum bird numbers. The driving distance to the fields ranges between 15 and 50 minutes in our new 15 passenger vans with air conditioning and refreshments to make your journey as comfortable as possible.
Each client shoots with their own experienced professional bird boy, who will provide shells, act as a loader, retrieve shot birds and keep cool drinks at the ready. Shooting will be plentiful and there is something for everyone. Beginners to wing shooting will have countless opportunities to improve their skill level and shoot some well presented driven game comfortably whilst the more experienced gun will take great satisfaction in picking more challenging, higher and faster targets due to the volume and variety. You will expect to shoot around 3-4 cases of shells a day.
The sport will continue until noon when the group gathers in a shady grove of trees for a traditional Argentine asado (barbeque) complemented with delicious meats, gourmet desserts and fantastic wines. After lunch and an optional siesta, the shoot continues until approximately 6:00pm before you will head back to the lodge for evening relaxation.
Other Activities
Activities are for both hunters and non-hunters and include shopping in Cordoba, Spa treatments, bike riding, wine tours and horse riding.
Still looking for inspiration? View all our shooting destinations in Argentina.
Accommodation
La Porteñita sits atop a hill with magnificent views of the beautiful countryside that surrounds it. Once the vacation home of a wealthy Argentine family it remains a favorite destination for shooters who appreciate the subtle sophistication and abundant hospitality still found at La Porteñita. Open since 1996 and recently renovated, the mix of modern furnishings and traditional lodge décor combine to make this a very comfortable and relaxing setting. The main house has six large bedrooms with en suite baths and a separate villa offers three additional bedrooms with private baths. The property's many porches, along with the large swimming pool and sunken fire pit lounge provide ample areas for relaxing or convivial conversation. The drive to the shooting fields range from 10 to 50 minutes and allows you to take in the stunning landscape of this working Estancia. Gourmet meals, fine Argentine beef and wine are standard fare at this unique and exceptional property.
Rooms in the Lodge
(Total Occupancy 14 guests)
Room 1 (Main floor)
The view is facing the gallery and park, This room has a private bathroom, radiant central heating and a ceiling fan.
1 bed (1,4 x 2 mts)
Room 2 (Main floor)
The view is facing the swimming pool and mountains, This room has a private bathroom, radiant central heating and a ceiling fan.
2 twin bed (1,10 x 2 mts); Beds can be joined.
Room 3 (Main floor)
The view is facing to the park, This room shares the bathroom with room#4. This is the biggest room in the lodge, it has a fireplace, radiant central heating and a ceiling fan.
2 twin bed (1  x 2 mts); Beds can be joined.
Room 4(Main floor)
The view is facing the park, This room shares the bathroom with room#3. This room has a fireplace, radiant central heating and a ceiling fan.
1 bed (1,40 x 2 mts)
Room 5(second floor)
The view is facing the park. This room has private bathroom across the hall, air conditioning (cold and warm) radiant central heating and a ceiling fan
2 twin bed (1,40 x 2 mts)
Room 6 (second floor)
The view is facing the park. This room has a private bathroom, air conditioning (cold and warm) radiant central heating and a ceiling fan
2 bed (0,90 x 2 mts); Beds can be joined.
Room in the Casita (only 30 mts from the lodge)
Room 7
The view is facing the park and lodge, This room has a private bathroom (shower & Bath), air conditioning (cold and warm) radiant central heating and a ceiling fan
1 bed (1,40 x 2 mts)
Room 8
The view is facing the park and lodge, This room has a private bathroom, air conditioning (cold and warm) radiant central heating and a ceiling fan.
1 bed (1,40 x 2 mts)
Room 9
The view is facing the park and lodge. This room has a private bathroom, air conditioning (cold and warm) radiant central heating and a ceiling fan
2 twin bed (1 x 2 mts) – beds can be joined.
Board: Full board
Rooms: Twin & single rooms
Telephone: Chargeable
Internet: Free WiFi
Laundry: Included
Power: 110 Volt
Air Conditioning: Throughout
Meals: Lodge dining room
Alcohol: Included
Equipment Hire: Gun rental available
Cards Accepted: Debit & credit cards
Cash Accepted: US Dollars
Quarry Information
Doves
Season: All Year
Peak: October to April

Suggested Itinerary
There is no set itinerary and the below is only for a guide purpose, you can have as many or as little number of days shooting as you wish. We also have daily flights departing from the UK with British Airways, therefore should you wish to either extend your stay with additional days at the beginning or end in Buenos Aires, or add on some fantastic fishing, the itinerary below can be tailored to suit.
DAY 1:
Depart UK (alternative routes available)
DAY 2:
Arrive Buenos Aires International Airport
On arrival transfer to the domestic terminal for your connecting flight to Cordoba.
Depart Buenos Aires
Arrive Cordoba
On arrival at Cordoba you will be greeted by a representative from Hayes & Hayes who will be waiting to assist you through customs and if you bring your own gun you will have to be checked by the Argentinean Army at the airport. After clearing customs the staff will be ready to transfer you to the lodge. When you arrive, you will receive a warm welcome by the entire lodge staff and some delightful cocktails.
Once you have had time to settle in, you will depart with your guides for your first afternoon's high volume Dove shooting.
Overnight Accommodation: La Portenita Lodge (Twin rooms) F/B
DAYS 3 to 6: Shooting Days.
The program generally starts at 8:00 AM with a hearty breakfast and short drive to the shoot. Wake up calls and departure times may vary depending on the time of year and where you will be hunting that day. Most drives to the dove fields are 15-50 minutes away from the lodge. In the field you will be assigned a pick up boy, who will provide you with shells and refreshments and direct you to your shooting stand. If you are new to wing shooting your Bird boy will give you extra guidance and help you during the day. You will need a good shoulder pad or an adequately padded skeet vest for the vast amount of birds flocking in as you will expect to shoot over 1000 shells in the field. If at any time the numbers of birds start to decrease in size, the guide will move you on to higher populated areas where they will be feeding.
Depending on the time of the year, you will shoot till noon when you will be treated to an incredible barbeque lunch which is also known as an "Asado", shaded by a comfortable safari tent, tasting some of Argentina's wonderful beef, salads, desserts and superb wines.
The afternoon begins at around 2 or 2:30 PM and continues until almost dark. There is no quitting time, good sense and tired shooters dictate when the day is through. You may travel elsewhere for some roost shooting to in the late afternoon before heading back to lodge for some socialising, drinks, dinner and a well-deserved rest for those tired bodies. Professional masseurs will be on hand to help soothe tight and wary muscles.
Overnight Accommodation: La Portenita Lodge (Twin rooms) F/B
DAY 7:
In the morning our staff will transport you to the domestic airport for your return connection flight to Buenos Aires.
Depart Cordoba
Arrive Buenos Aires
On arrival transfer, to the International terminal for you return flight back to the UK.
Depart Buenos Aires International Airport
DAY 8:
Arrive UK
Dates & Prices
Remember that Sportquest Holidays' services are completely FREE! When you book a trip with Sportquest Holidays, you never pay more than when you book directly with the lodge and flights independently. Plus what's more if you book with Sportquest Holidays your holiday is protect by our ATOL and the Travel Package Regulations Act. To see more details CLICK HERE.
Dates & prices are best viewed in landscape.
You can scroll the table left and right to view prices and availability.
Start Date
End Date
Days
Nights
Shooting
Gun
Bag size
Availability
01/01/2019
20/12/2019
8
7
4.5

£

4,172
Unlimited

Book Now

01/01/2020
20/12/2020
8
7
4.5

£

4,647
Unlimited

Book Now
Price Match Promise
We are so confident that our packaged prices are the best available and offer great value for money.
If, however, you find an identical holiday available with any other fully bonded Tour Operator at a lower price, we will match that price.
Price Notes
Prices are based on two adults sharing transfers, shooting and accommodation (unless otherwise stated) and are correct at the time of going to press. Subject to time of year or date and currency fluctuations, these prices may fluctuate slightly due to flight price increases or fuel surcharge.
ATOL
Holidays or flights booked with Sportquest Holidays Limited are protected by the Civil Aviation Authority by our ATOL bond (Number 6371). ATOL protects you from losing your money or being stranded abroad. It does this by carrying out financial checks on the firms it licenses and requiring a guarantee, called a bond.
Price Supplements
Shells
Cal 12: 13,00 USD
Cal 20: 13,00 USD
Cal 28: 14,00 USD
Cal 410: 14,00 USD
Still need some inspiration
Why not enjoy browsing our destinations in the comfort of your own home.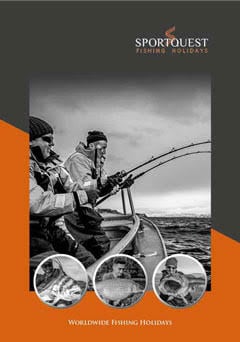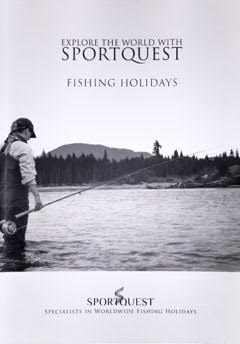 Request a free brochure
What's Included & Excluded
Included
All flights
All transfers
5 nights La Portenita Lodge F/B
4.5 Days guided Dove shooting
All drinks while staying at La Portenita Lodge
Daily Laundry service
Gun Licence
Gun Hire
Excluded
Personal insurance
Shells
Bird Boys $60 pr day
Lodge Tips
Options
Flight upgrades
Additional shooting days
Additional nights in BA
Add on Sea Trout or Golden Dorado Fishing
Tour Notes
Visa
A machine-readable passport with at least 6 months before expiry, no visa for UK citizens required.
Medical Requirements
No vaccinations currently required
Please Note
All details of visa and medical requirements are correct at time of press however please check these requirements for changes.
Departure tax
There is no additional airport departure tax when leaving Argentina
Flight Route & Flight Time
UK – Buenos Aires (approx 14hrs) Buenos Aires – Cordoba (approx 1 hr)
Baggage Allowance
Your actual allowance is based on both which airline you are flying with and also what class of seat you are travelling in. Normally in economy it is 1 checked bag, Premium Economy / Business 2 checked bags, First 3 checked bags. In addition to your checked bags you are also allowed 1 cabin bag and either 1-laptop bag or ladies handbag. The actual size and weight limit for bags is dependent on the airline. We therefore recommend that once your flights are booked you check on the airlines website for the up to date allowances.
If your itinerary includes private light aircraft or helicopter flights we will advise you on your baggage and weight allowance.
Transfer Time
Cordoba – La Portenita Lodge  (approx 50 mins)
Questions & Answers
Where is the lodge?
The La Portenita Lodge is in the Cordoba province nestled in the heat of Argentina. Offering beautiful views over the rolling hills of which its set.
Where do they shoot?
Set in the Northern woods of Cordoba the estate in which most of the Dove shooting will take place here in the 20,000 acres of the best land in the heart of the prime shooting areas. Eared Doves roost in the surrounding hills and mountains, but each morning will leave their roost to feed in nearby fields. The shooting will be commonly over cut wheat, sunflower, sorghum or corn.
How long does it take to reach the shooting ground?
It takes approximately 15-50 minutes from La Portenita Lodge to the estate and the various drives you'll be shooting.
What quarry will I shoot?
 You will be shooting Non-Migratory Eared Doves during your time in Cordoba.
What will the bag be?
The bag will depend on exactly how many birds you can shoot within the day. On average you will be shooting around 1,500 cartridges a day.
How does the day work?
You will receive a 7:00am wakeup call and enjoy a breakfast at the lodge before being picked up and taken to the estate where you will be issued a pick up boy and given your cartridges.
You will have a stool and your station will be stocked up with drinks to keep you refreshed. The days shooting incoming flocks will be steady and will give you a good appetite before you're treated to the biggest cook out at lunchtime. This is where you will enjoy an array of delicious freshly prepared food such as beef, pork, sausages from the barbeque and salads, warm bread and desserts. Not to mention the fabulous wine list!
Do the guides speak English?
All the guides and lodge staff speak very good English.
Who is best suited to this destination?
A keen and well-seasoned wing shooter would appreciate this destination due to the opportunity for a selection of challenging birds. However, at the same time, it would be an ideal place for the beginner and intermediate gun to try his hand at plentiful well-presented birds whilst being well looked after on their peg.
What skill level is required?
Both experienced and beginner wing shooters can fully appreciate the delights of this trip. With the high and testing birds for the more well-seasoned gun down to the countless opportunities to improve their skill on the copious amounts of low incoming targets for the less experienced.
How physically demanding is this trip?
This is a fairly low key affair with regards to the amount of walking and lugging equipment about. However, be prepared to be shooting an incredibly hefty amount of shells through your gun during the days sport as this can in itself be very punishing on the shoulder by the end of the day. A decent shoulder pad and/or a shooting vest should help with this.
When to go?
All year, August to February have high birds during this time.
How to get there?
Depart UK on route to Buenos Aires Airport and from there you will take a connecting flight to Cordoba.
What is the accommodation like?
The Portenita Lodge sits atop a hill with magnificent views of the beautiful countryside. It subtle sophistication and recently renovated traditional furnishings give the lodge a relaxing setting. It has 6 large bedrooms with en- suite baths, a large swimming pool and a sunken fire pit.
What is the food like?
The food here in Argentina is phenomenal. Locally sourced and freshly prepared world-famous Argentinean beef, pork, fish, chicken, salads and other culinary delights.
Does the lodge provide hunting/shooting equipment?
The lodge provides Guns and shoulder pads only.
Is internet and phone signal available?
La Portenita Lodge provides both Wifi/Internet and telephones at no extra cost.
What method of payment is accepted at the Lodge?
Cash and cheque.
Are there other activities available?
Additional trips can be arranged for shopping in Cordoba, Wine tours, Spa treatments and horse riding.
How much does it cost?
We offer a complete package including all flights and transfers. To view all prices & availability click the "Dates & Prices" tab above.
Alternatively, if you wish to arrange all our own travel arrangements we can book just the lodge and shooting for you.
Tour Reviews
Sportquest Holidays is proud to be different, and one way we stand out from the crowd is our tried and trusted information we provide our customers. This information is not just provided on our own personal experiences but also REAL CUSTOMER reviews.
We are the only fishing & shooting tour operator to operate our own review system whereby customers can review both the packaged holiday and also how we performed on each destination.
How This Destination Performed
How We Performed On This Destination
How Our Customer Feedback Works
See how our customer feedback works and our latest customer reveiws.
Read More
Write a Review
Have you ever visited this destination? Why not write a review and let everyone know how you rated their services?
Write a Review
Robert says:
Overall Rating:
Generally everything was superb both the fishing and shooting
Steve says:
Overall Rating:
This was a our second visit with you and the lodge and shooting just seems to get better and better.
Please pass on all our thanks to the staff as they really make the trip.
We will all love to return again but we need to start saving up for a shell bills....
Peter (Sportquest Holidays) says:

Steve

Glad you all loved the holiday again, your team did shoot a lot of shells so that will take some saving up.

Thanks for your custom as always.

Regards
John says:
Overall Rating:
Thanks for such an amazing holiday.
Not too much that we can say but every part of the whole experience from the first time we spoke to you on the telephone, until we arrived back home was just excellent.
Highly recommend both Sportquest Holidays and La Portenita.
Paul (Sportquest Holidays) says:

John

Thank you for all your kind comments about both us and the lodge. Very much appreciated.
Greg says:
Overall Rating:
The upgrades you have made are wonderful. I even want to build my own in ground fire pit now.
As wonderful as your lodge is, it would just be another place to visit if it wasn't for your staff. They make all the difference.
The warm reception you get from them feels like you are coming home to your family after being gone for a very long time. I have been fortunate enough to have traveled all over the world and the food at LaPortenita is on a level of its own.
It is worth the trip just for the eating experience and the environment in which you get to enjoy. It speaks volumes about your company that you staff has stayed with your company, even the bird boys have tenure.
I have been on many hunting trips and you continue to be my favorite and I can't wait to take my entire family back to let them experience the magic of the wonderful place you call La Portenita.
Mel (Sportquest Holidays) says:

Greg

Glad you are liking all the upgrades.
Roddy says:
Overall Rating:
I can only speak for myself, but in all the times shooting in Argentina and Uruguay, this has been the best of the best.
The staff, the staff, they provided all one could ask for and more... Any company would be lucky to have the quality that you have put together. The lodge, the food, and your men in the field, are the best prepared and professional I have seen. I thank you all, and look forward in hunting with y'all next year..
Mel (Sportquest Holidays) says:

Roddy

Thank you so much for taking the time to write such a nice destination review.

All reviews are very much appreciated
Dan says:
Overall Rating:
Our trip July 8-14, was the best trip ever, because I took my entire family.
The first complaint that I heard, 10 minutes after we arrived, was from my youngest daughter which is 17 years old. She told me the staff was "too polite and helpful". The only other complaint was the day we left, my oldest daughter, which is 23, said she was sad because "leaving La Portenita was like leaving home".
I cannot thank your staff enough for the experience that they made possible for my family. We have not stopped talking about Pato, Danielta, Claudio and the friends they all made with the guides. You have a great staff at La Portenita. My oldest daughter just called to let me know that she already had the flight information for the next trip.
THANKS AGAIN GUYS for providing a wonderful experience for myself, my wife and the "kids".
Peter (Sportquest Holidays) says:

Dan

Wow what a wonderful review, we are so glad that you and your family love the destination so much. It will be a pleasure to have you all back.
Malcolm says:
Overall Rating:
Apart from 16 hours of flying everything from the company to the bird boys and house staff was excellent.
Memories too many to list. One lunch time comment stated " The best outdoor lunch I have ever had"
I'm a real foodie but the chef who cooked lunch on a steel grid with a shovel and hot ashes was truelly top drawer. Oh and his fresh salads were a revelation.
We ate like kings everyday. Only issue we had was a cock up at Buenos Aires airport and nobody could have helped us with that.
Gun choice at the lodge was poor and not what we expected. We had invisaged a room with a good choice to choose from in reality we had to pick from 2 semi autos and 10 silver pigeons of which only one was 29" barreled.
But the shooting was epic.... Nice touch was the daily spread sheets on performances.
Peter (Sportquest Holidays) says:

Malcolm thank you for taking the time to complete the feedback form. I am glad that you and the team had a great time and that the shooting, accommodation and the food all exceeded your expectations.

It was a shame that on arrival in BA your plane was delayed getting to the gate which caused you all to miss the internal flight, but as you have stated sometimes these things can not be helped. However it is at times like this that our staff on the ground prove to be indispensable as they sorted out all the issues of rebooking you all on the next flight.

I will pass on your comments about gun choice to our operators as these sort of comments are valuable.

I look forward in meeting up again and having a day shooting with you one day soon.

Kind Regards Peter
Resort Manager says:
I am glad the you and the team had a good trip with us at La Portenita.

As far as the guns we are aware of this but due to an import restriction into Argentina we currently can not update or renew the gun selection. We have been trying to renew our gun library for the past three years and have the funds allocated to do so but the government has placed a ban on all imports so we are not able to renew the guns.

We are very sorry about this issue and we will keep trying to work hard to see what we can do to overcome the situation.
Alvaro says:
Overall Rating:
First class lodge and shooting from start to finish, thanks Sportquest
Peter (Sportquest Holidays) says:

Alvaro, glad to help and so nice to hear that you and your party had a great trip. See you again soon.