We at Å have had a tough start to the year when it comes to fishing, finally last week it picked up for us but nothing too crazy.
At the beginning of the week, together with Jean and Sebastian, we had tough weather conditions so much so that we had really restrictive areas to drive on. On day 3 we had a gap of a few hours to try our luck, which of course we took and made the best of the situation and drove out. We managed a 30-40 minute intensive chopping period which made us excited for the last 2 days of the week. Sunday morning at 08:00 we drive out into a very calm sea after a couple of days of wind, we were lucky that the wind died down the night before, which meant that we escaped almost all the old sea and we could enjoy the day to the fullest.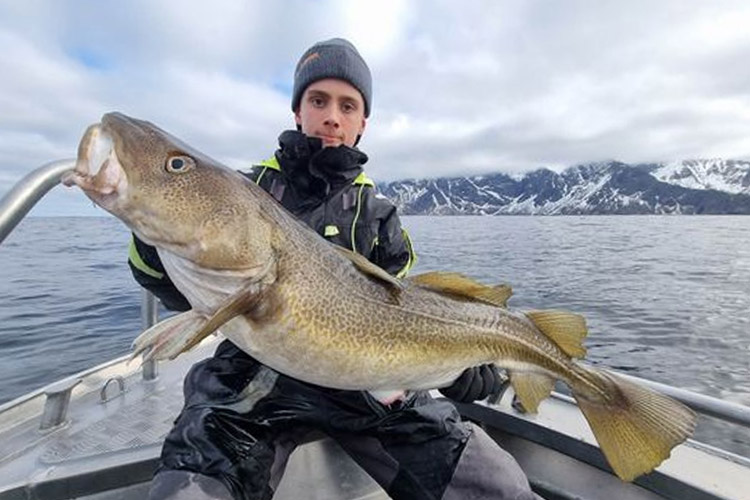 We filled our boxes with nice Cod, a little mix of Skrei and coastal Cod, but very nice fish regardless. After lunch, we made a shorter attempt at Halibut without results this time.
Before the last day, the gentlemen in the boat wanted us to try to bring home a Halibut as well. Unfortunately, Sebastian feels a bit feverish this morning so he stays at home, but me and Jean follow the plan and set our sights on the quail. On the very first drift, we lose a nice fish right on the surface before landing, but no bad words for it and the mood is at its best. It takes a while now before we get the next bite, but then it fits properly and after a short fight Jean can land a new personal best on Halibut of 116 centimeters, shortly after we get a fantastic Halibut for a slightly smaller but very lovely bite.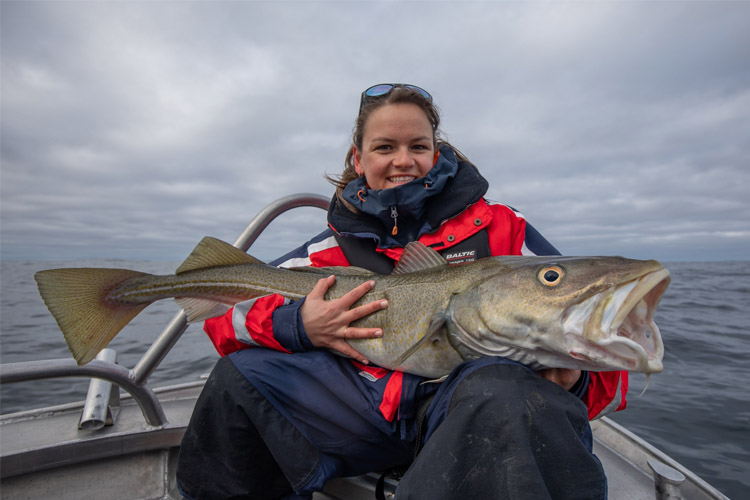 We drove for another hour or so and had a contact but nothing more into the boat before we decide to drive home and end fantastic days in the sun. Now we have a slightly quieter week ahead of us but more will come from here in the not too distant future!
Tight lines from Å!
Alexander Lindgren & Daniel Freland
CONTACT US
If you, like many others, have ever dreamt about fishing the prolific waters of Å on the Lofoten Islands and would like to know more information on how you can join us, you can contact our sea fishing specialist, Paul Stevens, on 01603 407596 or email at paul@sportquestholidays.com.