This week at Å looked good with acceptable conditions at sea. On Thursday we started a longer trip on the south side. Many boats followed. I (Kristian) had 2 Swedes with me. While Alexander drove the guide boat with guests. We had a good Cod fishing session with many fish up to 17 kg. Several Halibut were landed in the area too. So we layed down some drifts in a gutter, between 2 peaks. It did not take long before I secured the first Halibut. Several boats reported Halibut in the area. Eventually, up came a fine Halibut of 80-110 cm. We had a really nice day at sea with good weather!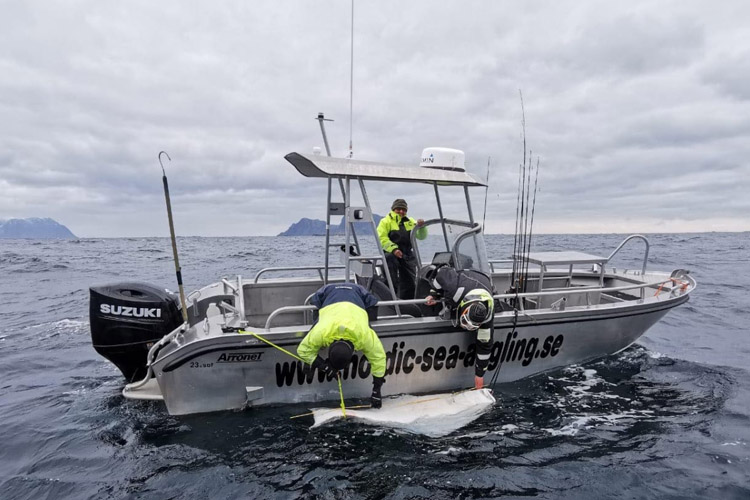 It started to blow up, but we were happy so we returned home to the harbor. It looked a little worse in the coming days where it was going to blow hard. But most of the boats were out fighting. The Halibut, Cod and Coalfish were caught well. The Coalfish fishing in the stream is starting to get started and a lot of nice Coalfish have come up this week. On Monday, Aleksander and the gang had some really good fishing on groundwater. They landed 14 Halibut with a top fish of 157cm!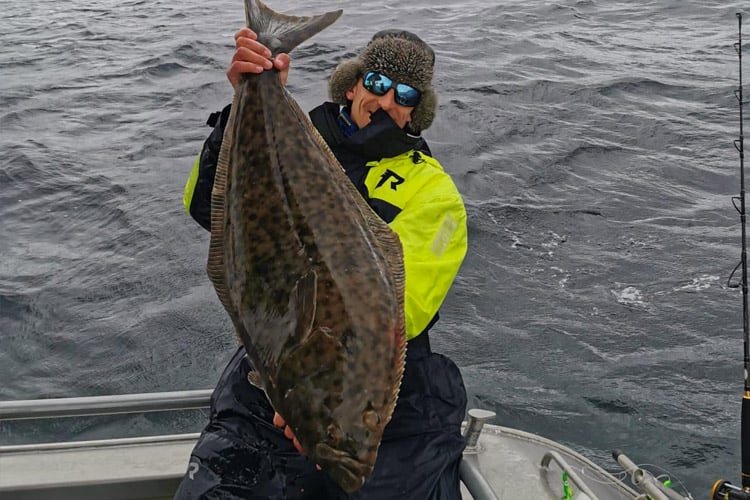 The Halibut fishing has been good this week. A good number of Halibut have appeared in most of the boats. A group reported a 180cm Halibut they had caught on a jig. It's the biggest fish caught this week at camp.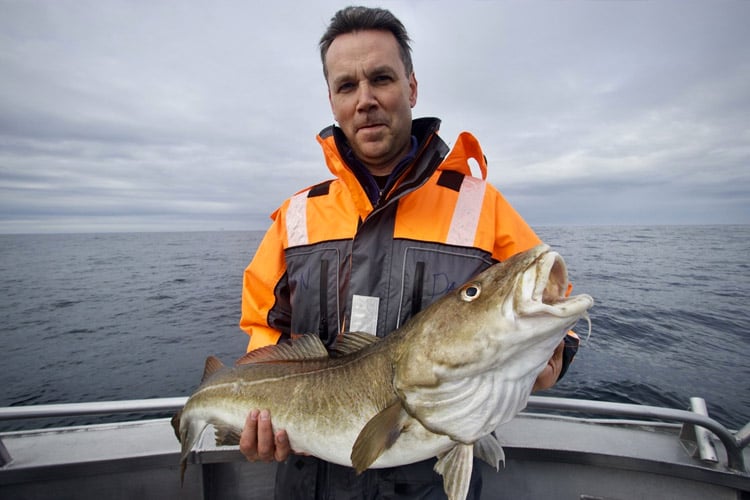 Now the guests are returning home and we are ready for a new week!
Tight lines // Kristian Hausken and Alexaner Lindgen
CONTACT US
If you, like many others, have ever dreamt about fishing the prolific waters of Å on the Lofoten Islands and would like to know more information on how you can join us, you can contact our sea fishing specialist, Paul Stevens, on 01603 407596 or email at paul@sportquestholidays.com.