In the morning we are met by a messy sea. Sleeping morning for all boat teams that are here.
Not united at 12 o'clock some boats started to go out. We in the guide boat wanted to drive for Cod, which has not been the easiest thing in the last week. It is difficult to find the larger individuals, but we in the guide boat have succeeded very well with the amount of fishing for Cod around 5-8kg.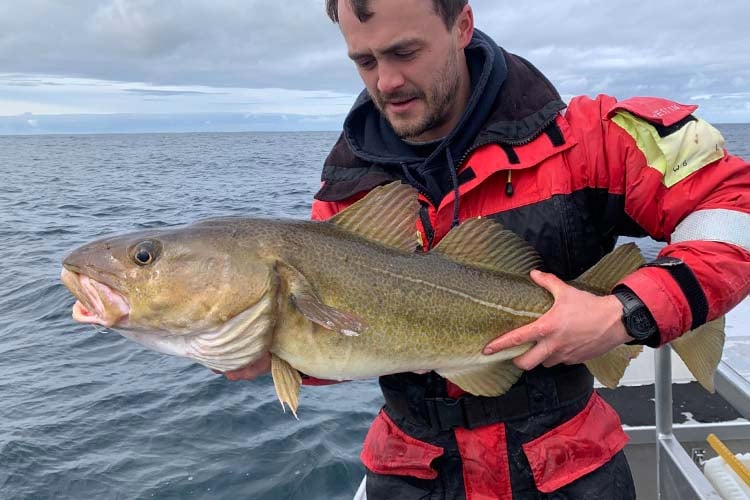 We in the guide boat choose to end the fishing earlier to put all the gunpowder on tomorrow. Then the weather conditions look much better.
The last day for our guests is coming, and we are greeted by radiant sun but with larger swells on the outside.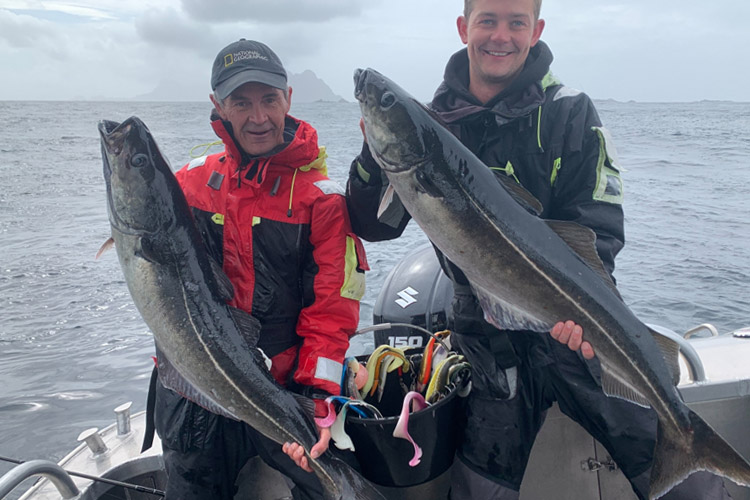 During the day, some Norwegians who are in boat 14 say that they have seen sharks up in the surface that hunted mackerel. During very short sequences, they could see the whole shark!
Later in the day, the Dane, Soren Kjergaardi in boat 6, reports a completely incredible Halibut. The Danes tie the week together with a cruel ending. An absolutely incredible fish of 214cm!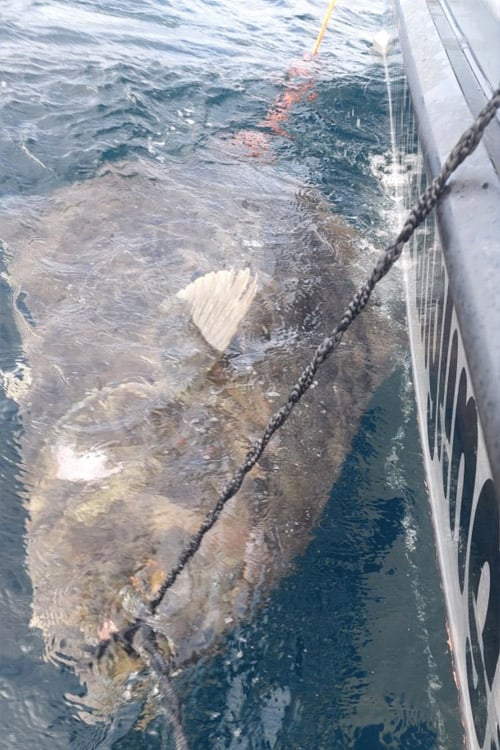 Halibut fishing is still absolutely magical here at our destination Å!
Until next time, Tight Lines from Å!
CONTACT US
If you, like many others, have ever dreamt about fishing the prolific waters of Å on the Lofoten Islands and would like to know more information on how you can join us, you can contact our sea fishing specialist, Paul Stevens, on 01603 407596 or email at paul@sportquestholidays.com.