Steve and the rest of the group managed to boat 1298 Peacocks in our 3rd week of the season. Having fished nearly all our 12 rivers, they've come back again to the Marmelos to experience its beauty and fishing quality. Some of the guys called it a day before time after landing a 16 pounder and nearly 130 fish in just a few hours. We kept navigating our River Train downstream in search of more productive waters. Flyfishing in the Marmelos is a dream come true!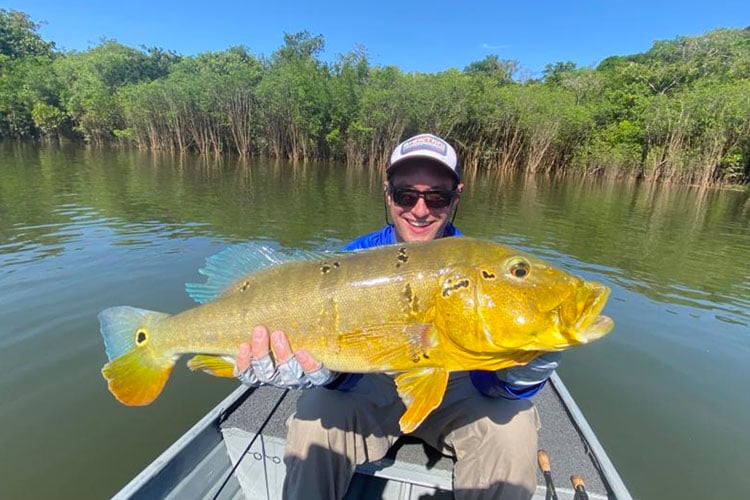 Groups: 1
Anglers: 7
Peacock Bass Count: 1298*
Biggest: 16lbs
Weather: No rainstorms were experienced during the week. Waters have come down 12 inches approximately and we are moving downstream. Our South East Zone forecasts show no rains, sunny skies and high temperatures. We predict water levels will keep decreasing.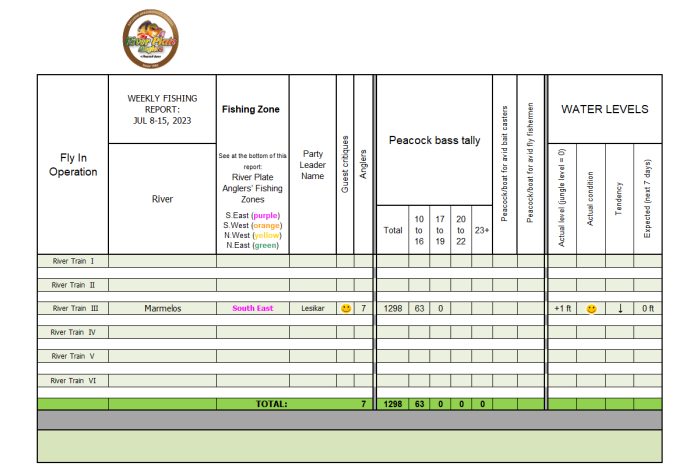 CONTACT US
If you would like to find out more information about our stunning Amazon river basin destination and how you can join in on the action and fish it for yourself, make sure to take a closer look at our tour page. If you have any questions regarding this tour, you can contact our freshwater fly fishing team on 01603 407596 or by emailing them at info@sportquestholidays.com and one of the team will help you with your query.