We kicked off our fishing season in the Marmelos with the Coats party from the US, who managed to boat 1,360 Peacocks in their short week trip (4 ½) days. Other exotic species were left out of the fishing tally.
Groups: 1
Anglers: 8
Peacock Bass Caught: 1360
Biggest: 14lbs
Over 10lbs: 53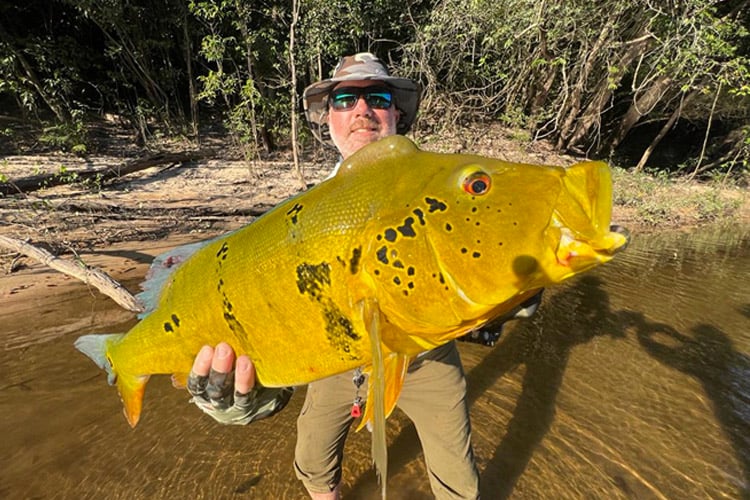 Weather
The region is experiencing less rainfall than the historical average, meaning that the water levels are in optimum condition. La Nina is finally receding, and the Amazon basin is steadily coming back to normal. All water systems in our South East Zone are forecasted to have little to no rain for the next 2 weeks. See below the 3-month Rain Anomaly Forecast.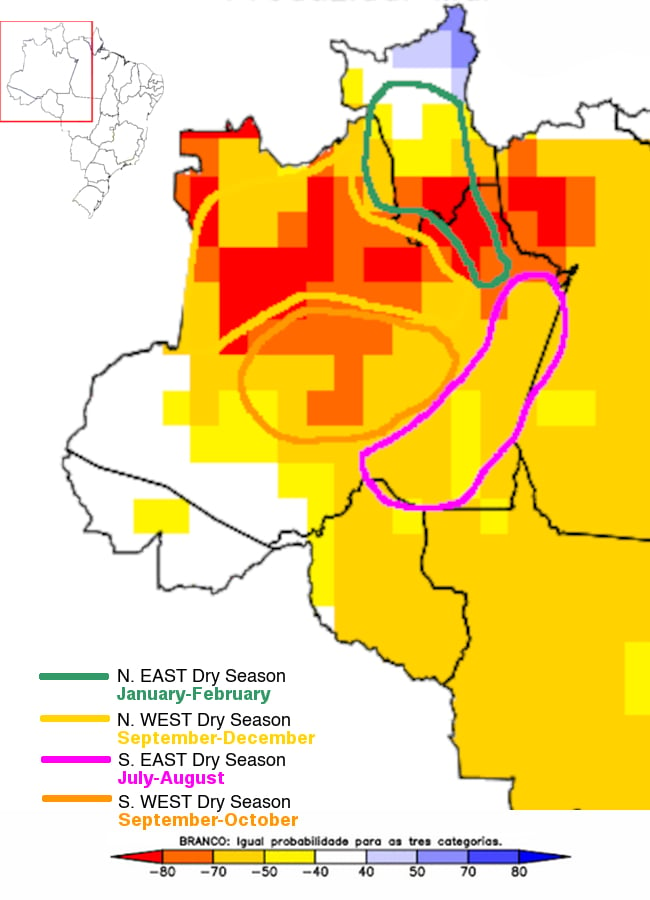 CONTACT US
If you would like to find out more information about our stunning Amazon river basin destination and how you can join in on the action and fish it for yourself, make sure to take a closer look at our tour page. If you have any questions regarding this tour, you can contact our freshwater fly fishing team on 01603 407596 or by emailing them at info@sportquestholidays.com and one of the team will help you with your query.