It is a pleasure and an honour to be able to reopen the doors of Bella Sofia Lodge and we invite you to share with us the week by week fishing experiences of our guests.
We kick off the first week with anglers from the UK. At the start of the week, the river began to go down after a very important rise that we all needed which also generated a large run of big fish. The first fish of this new era and season was caught by Steve and measured 67x35cm and an estimated weight of 3.4kg (7.5lbs), a typical size fish for the Rio Gallegos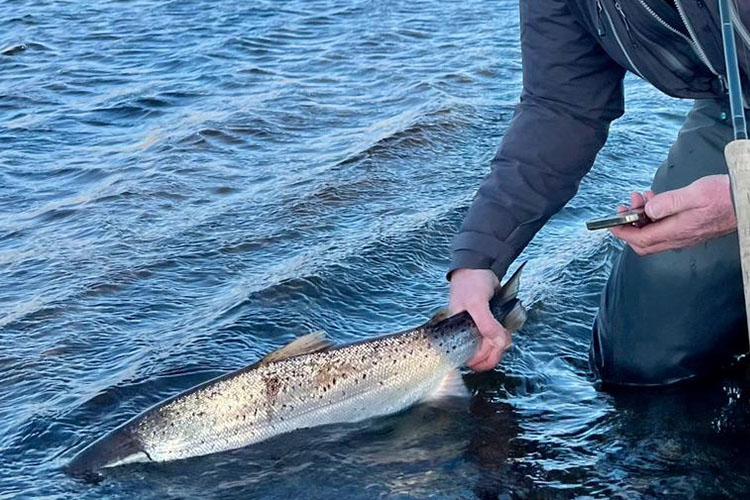 We have had an amazing week in which as we mainly concentrated on making new promotional material spending lots of time taking pictures and videos but I am pleased to say that we still had plenty of action. During our week we dedicate several sessions to fishing for Browns with light equipment and dry flies. The results were amazing with bites that are hard to forget and not for the faint of heart.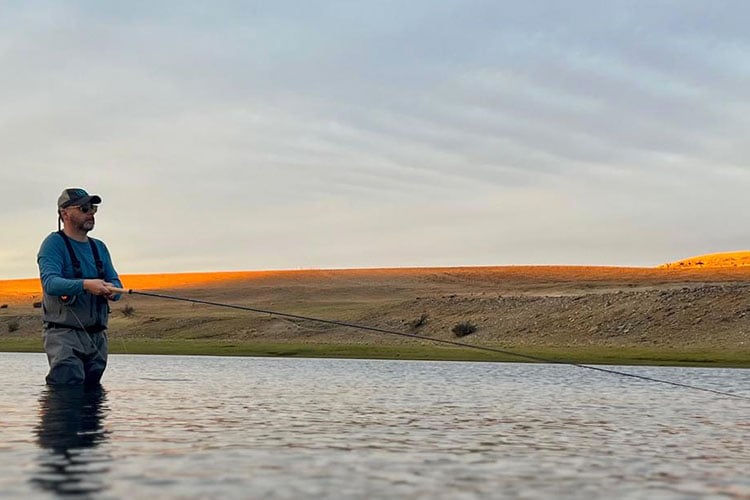 We use two-handed rods with floating and intermediate lines, with few exceptions in high water of 4ips sinking tips. Throughout the week the flies evolved due to the water conditions. Some of the most used were different models of leeches, Sunray Shadows and Rubber Legs in various sizes. The most used dry flies were: Gypsy Kings, Beetles and Fat Albert.
Most days were sunny this week with lots of wind, and calm afternoons. The river has stabilised and we eagerly await the arrival of our next fishermen and hope that you will consider joining us in 2024.
CONTACT US
If you've always dreamt of fishing for some monster Sea Trout, then Bella Sofia Lodge on the Rio Gallegos River would be perfect for you. If you'd like to know all the information about the fishing and accommodation, you can contact our fly fishing specialist Peter Collingsworth on 01603 407 596 or email at peter@sportquestholidays.com.