Another great week to be at camp; the water conditions are excellent! The beginning of the week treated us to a few cooler days, but as the week progressed, the temperature continued to rise. With the little bit of rain we had during the week, our guests enjoyed their time both on and off the rivers.
The Camps had the pleasure of welcoming back many wonderful guests this past week as well as some new faces!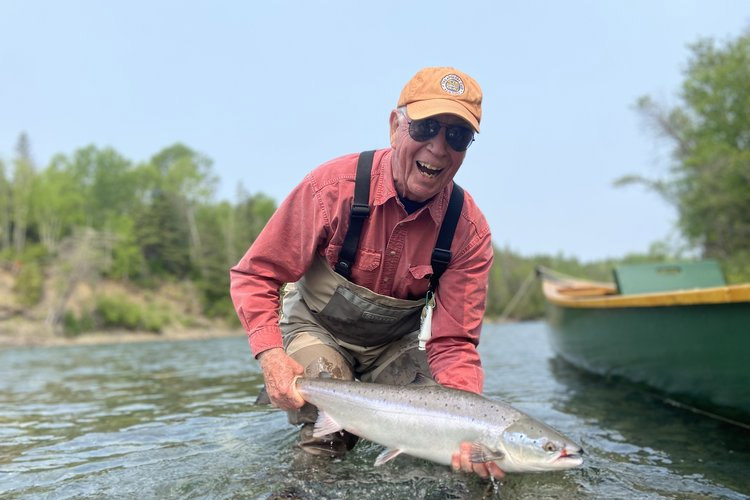 Here is a little bit of information about the three rivers.
The Bonaventure in sitting between 30 (m³/s) and 40 (m³/s).
The Grand Cascapedia has dropped a bit but has been stable around 34 (m³/s).
The (Petite) Cascapedia has officially opened for the season. The water level has been stable at around 24 (m³/s). We had quite a bit of action in the last week on the (Petite).
The guide's choice of flies was the same as the week before. The salmon seems to love the bright colors! The famous Out to Lunch, the Paul Caron and the Yellow Picasse. Of course, as we know Salmon are unpredictable, but these flies seem to get the best of them!
Here's to Health, Happiness and Tight Lines!
Until next week!
Kyle
CONTACT US
Fancy joining us on a trip to Camp Bonaventure or Salmon Lodge? Then take a closer look at the tour pages; you'll find all the information you need to prepare for the trip of a lifetime!
If you have any questions, call our offices on 01603 407596 or contact us via email at info@sportquestholidays.com, and one of our experts can assist you with any queries.