We had another great week at all the lodges with happy anglers. Despite last week's heat wave where temperatures climbed into the 90's, we managed to hook and land several fine salmon.  The weather's been hot and very humid across the Gaspe Peninsula.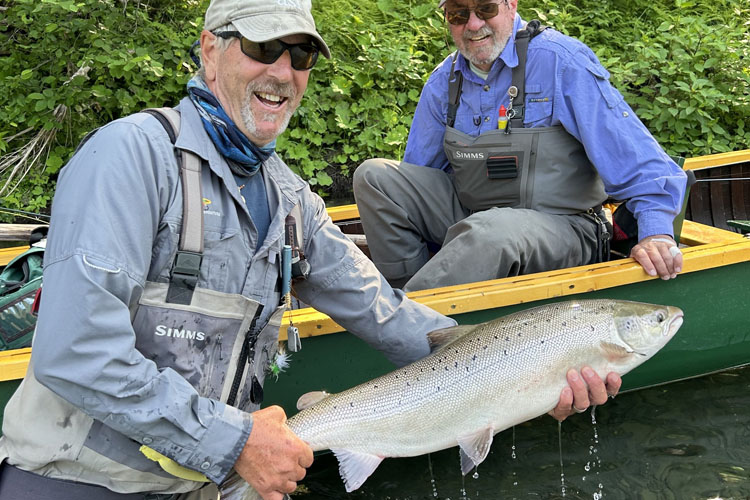 Higher water also means that salmon can hold just about anywhere and not necessarily in the pools. The guides are finding fish in runs and smaller pockets throughout the river.
The Bonaventure River is flowing at around 32(m³/s).
The (Petite) Cascapedia is flowing at around 27(m³/s).
The Grand Cascapedia is flowing at around 55(m³/s)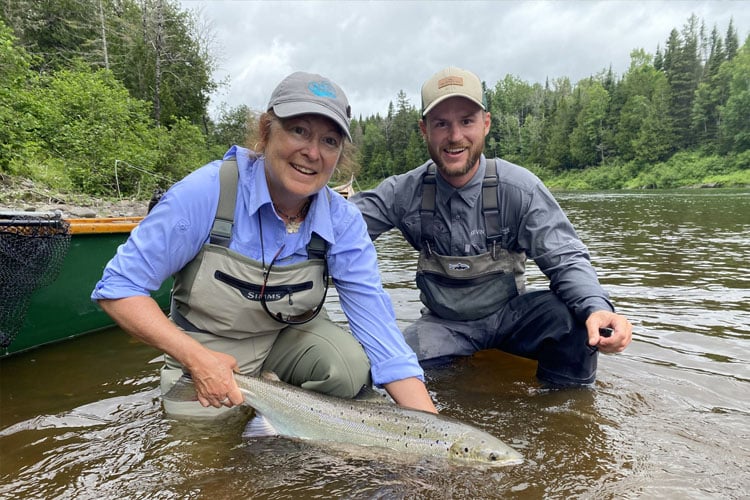 The flies used this week were all over the board. Sizes, colors, and types all varied tremendously between the three rivers and changed throughout the week. The only bit of advice I have for now is your guide knows best!
Here's to Health, Happiness and Tight Lines!
Kyle
CONTACT US
Fancy joining us on a trip to Camp Bonaventure or Salmon Lodge? Then take a closer look at the tour pages; you'll find all the information you need to prepare for the trip of a lifetime!
If you have any questions, call our offices on 01603 407596 or contact us via email at info@sportquestholidays.com, and one of our experts can assist you with any queries.