This was a truly wonderful week to be in Camp! The weather conditions were almost all in our favor, the food was delicious as always, the company was amazing, and the salmon were present, playful, and taking our flies! The rivers are continuing to produce very well, and the Salmon are active.
The Bonaventure River is flowing at around 23(m³/s).
The (Petite) Cascapedia is flowing at around 18(m³/s).
The Grand Cascapedia is flowing at around 22(m³/s).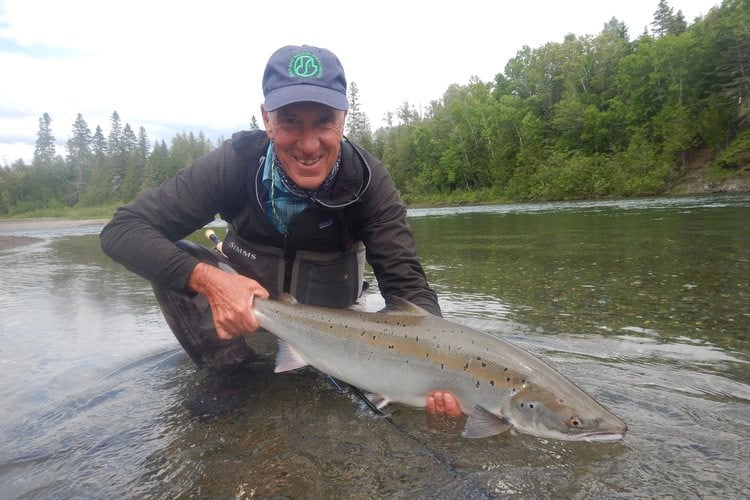 The three rivers continue to flow beautifully, and our guides have been working hard to make each day a memorable one! Our guide`s choice of flies for this week are the Negle, the Stone Ghost, the Watchout and of course the Out to lunch!
Until Next Week.
Tight Lines,
Kyle
CONTACT US
Fancy joining us on a trip to Camp Bonaventure or Salmon Lodge? Then take a closer look at the tour pages; you'll find all the information you need to prepare for the trip of a lifetime!
If you have any questions, call our offices on 01603 407596 or contact us via email at info@sportquestholidays.com, and one of our experts can assist you with any queries.