We have just received a report from the customers fishing Mefjord, despite the wind and weather being against them they have been able to get out and have certainly been finding the fish! Here is Customer Joe's first day report.
Due to high winds the big boat was only allowed out of Harbour and took us within a stone's throw of the end of the fjord.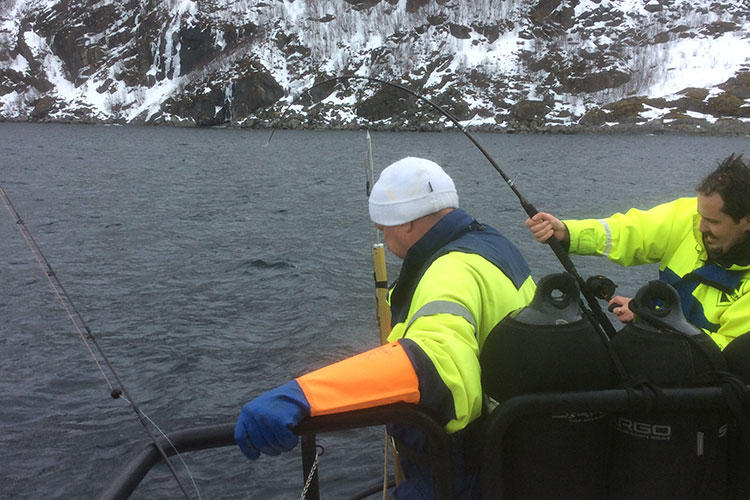 Despite this we had a great first day, fishing through snow, hail, rain and sudden squalls.
Patrick had a great day with a big cod and a 40 plus kilo Halibut. Both personal bests. Everyone caught cod, cod and more cod .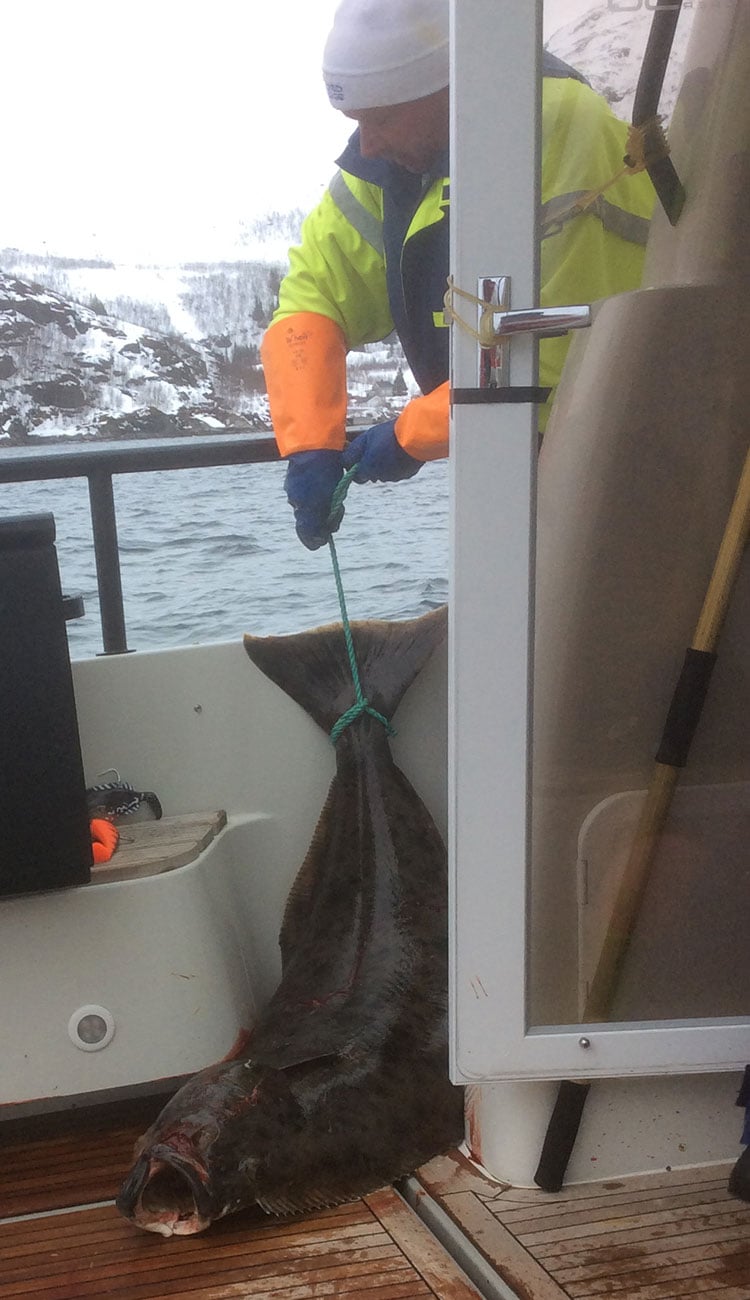 The skipper was excellent, landing every fish for us. As you know, the big charter boat is amazing, blue plush seating, heating in the cabin and is pretty much the ideal Angling boat.
I will buy one when and if I make my first million!
More to follow .
Joe
That is great news Joe thank you for your report. With both Matt and Paul from Sportquest heading to Mefjord guiding on the 2019 Hosted trip next week it is looking like the fishing could be very good indeed.
These customers are booked onto the charter service that runs from Mefjord, if you would more information on this boat or any of the other Norway sea fishing holidays we run contact us in the office on 01603 407596.
Tight Lines
Matt