Followers of Sportquest Holiday will realise we have not been putting out many Norway sea fishing reports and thats simply because myself and Matt have been guiding out in Norway in search of monster Skrei Cod. We will now over the next few days try and catch up as we are aware that these reports are important to anglers travelling to our destinations. The first report which is below is from the beginning of April at one of our most popular destinations called Havoysund:
Another fantastic week was over in Havöysund and our American and Danish guests have now left the camp. The week has been filled with fantastic moments at sea with a lot of big fish and sometimes amazing weather. Over the weekend we had lots of wind and the fishing became a little tough, but on Sunday sometime around lunch, the winds calmed down so that all the boats steered east for a little Halibut fishing. The afternoon and the fish turned on and between the boats 5 Halibut were landed up to 137 centimeters in the course of 3 hours of fishing, and the boys in boat 3 lost not only a really nice, but 2 really big fish, where one was fought in a full 25 minutes before a really heavy rush towards the bottom at a sharp angle managed to go out over an edge and pull the line towards the seabed…
The next day, many people were really keen on continuing to Halibut fish. A couple of boats decided to fish cod in the morning with really good results while I along with the Americans wholeheartedly fished for Halibut right from the start. Once in place we waited for the current that slowly began to pull on more and more, and on the first drift we struck gold for Gator and after a magical fight I could land his life's first Halibut at 145 centimeters! During the day, however, it was tough, but when Oscar hooked a bonus Cod of 20 kilos right where we were Halibut fishing! Awesome fishing guys.
Yesterday it was another day of bright weather and we invested in a long trip to an untouched cod place, the expectations were great and when in place we were met by the hungry Cod and lots of them. The fishing was constantly brutal and we had double and triple bites all day long, the sizes were between 8-12 kilo but the really big ones were missing…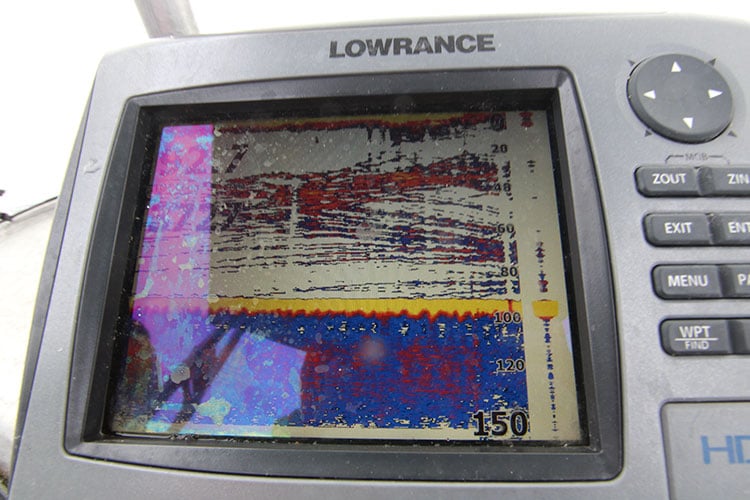 Now we are loading for next week and more big fish!
Tight Lines // Douglas & Oscar
Thanks guys for keeping us updated, Havoysund is one of those places that every sea angler should visit and with the new renovation of the cabins being nearly completed it truly is an awesome destination. You can read all our customer reviews HERE