Along with a couple of other boats, we attempted to lure some large Plaice. The fishing was, once again, extraordinary, as it has been so many times before in this area. The smallest Plaice we caught ranged between 2-2.4 kilograms. In the Guide Boat, we succeeded in tempting three specimens weighing over 3 kilograms, with the heaviest one tipping the scale at 3.5 kilograms and measuring an impressive 66cm in length.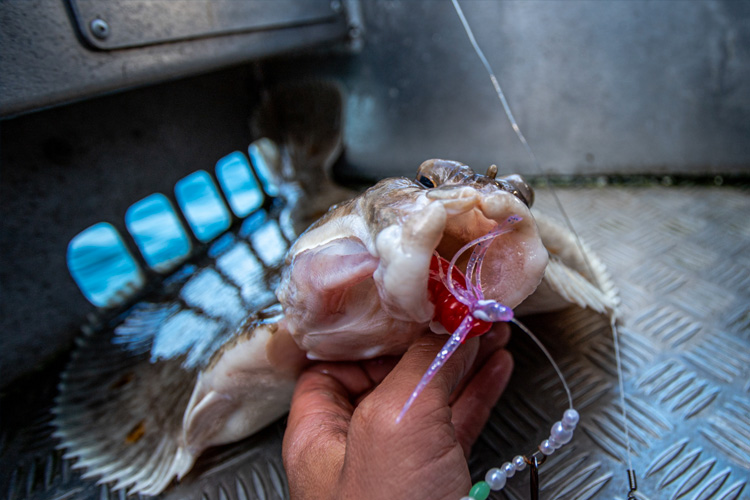 The neighboring boat managed to catch two specimens over 3 kilograms, with an astonishing top catch of 4.1 kilograms! This marks the third 4.1-kilogram plaice caught this year!
Naturally, we allowed these large specimens to swim back into the water. If one desires Plaice for dinner, they must settle for the smaller ones. Plaice populations are extremely delicate, and areas like these where Plaice congregate are highly vulnerable to harm if many large specimens are taken, as they play a crucial role in maintaining the population.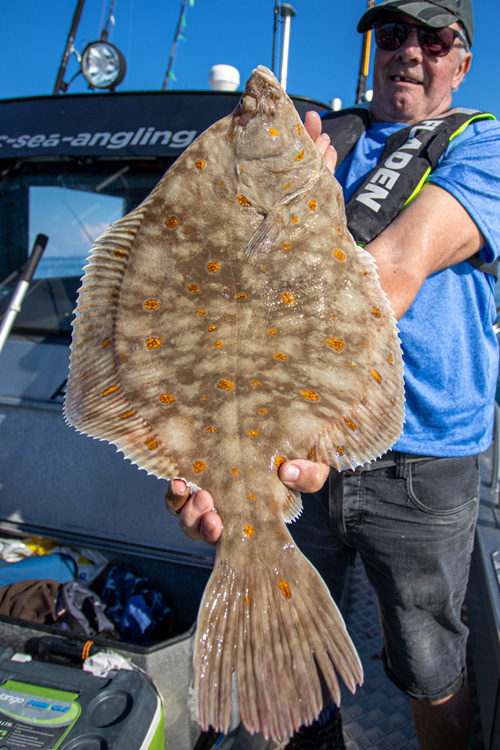 Since plaice are relatively sedentary fish, they are more susceptible to negative impacts if their whereabouts are known. Thus, we urge all guests to handle these incredible fish with the utmost care, appreciate their beauty, and release them back into the water. By doing so, we can ensure the continuation of such incredible fishing experiences in the future.
//Douglas & Andreas
CONTACT US
If you, like many others, have ever dreamt about fishing the prolific waters of Havoysund and would like to know more information on how you can join us, you can contact our sea fishing specialist, Paul Stevens, on 01603 407596 or email at paul@sportquestholidays.com.