During the past week in Havøysund, we've been treated to magical weather with high temperatures, calm winds, and enthusiastic guests at the camp. The guide boat made a big effort targeting Halibut, which paid off on Sunday when they focused all their efforts on an area known to hold very large fish. The fishing started a bit slow, and the halibut showing up on the sonar weren't very interested in biting. However, after Andreas filleted the baitfish and turned them into "flappers" to add some movement, it only took a couple of minutes before the first big Halibut was hooked by one of the guests on the boat.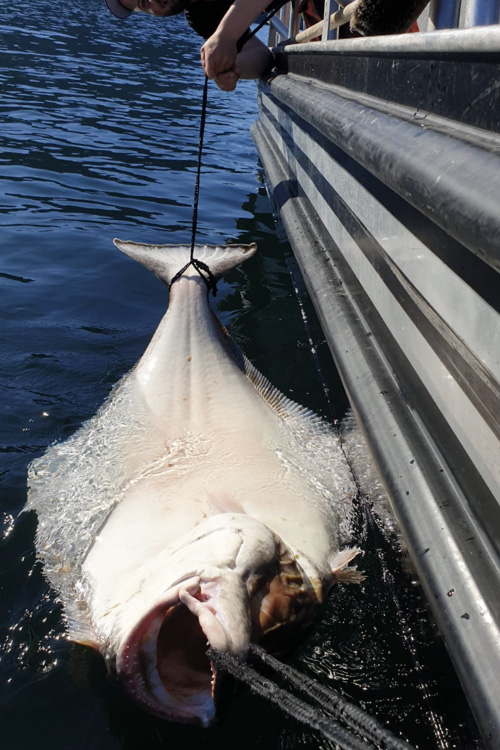 After a successful landing, it measured a impressive 175 centimeters. After that, the morale on the boat was high, and shortly thereafter, Andreas himself landed a feisty fish measuring 161 centimeters, providing an exciting fight with four deep runs.
Our Polish friend Michal, who visits us many times each year, managed to land his lifetime's largest Halibut on Monday, an incredible 181 centimeters, all on spinning tackle! It's a true monster for spinning gear and a fight that's rarely encountered. This is a method we highly recommend mixing in, as it often leads to more bites and occasionally some big fish as well.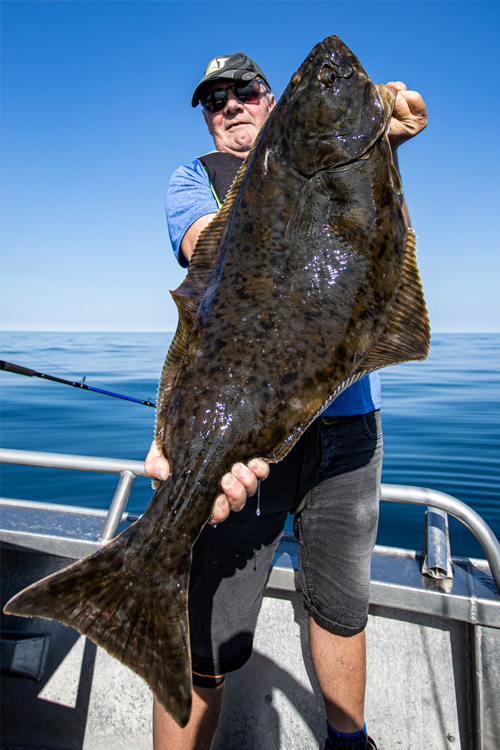 Now, we're gearing up for yet another exciting week here in the realm of giant Halibut, Havøysund. We thank all our guests for a wonderful week!
//Douglas & Andreas
CONTACT US
If you, like many others, have ever dreamt about fishing the prolific waters of Havoysund and would like to know more information on how you can join us, you can contact our sea fishing specialist, Paul Stevens, on 01603 407596 or email at paul@sportquestholidays.com.