The first report from Norway to feature Sportquest Holidays customers. This group were so looking forward to getting out to Norway and when we phoned them for the good news they were over the moon. Reading Calle's reports it sounds like they had a good time and we all look forward to speaking with them when they return. Let's not forget to mention the massive Monkfish they caught….something that has always been a dream of mine out in Norway but never been lucky enough to catch one. A huge well done from Sportquest
Huge Monkfish for the Brits – Lofoten Islands Norway Fishing Report 28th July
This week and soon to be over, we have guests from Holland, Germany, England and Norway who visit us here on Lofoten. The first few days it was windy for us, so it was mostly fishing on the south side for our groups. It was tough days but there were some cod, Coalfish and even a monkfish managed to come up which our nice Englishmen managed to catch.
The weather turned in our favour and last Saturday the guests and Calle decided to go on a long trip. And it turned out to be a very good plan for the day. After an hour of driving, they arrived and it did not take long until fine fish were reported for all our boats on the radio. Calle guided our Dutch group this day and it did not take long until the first 20lb was landed in the boat. It turned out to be lots of Cod. It continued to be good fishing that day for the boats out there. There were many fine cod and Coalfish between 10 and 20lb. The Dutch guests that Calle was out with also got two nice halibut during the day they were measured to 123 cm and 108 cm. The biggest cod that came up during the day was a nice 28lb that our German guests accounted for. The Norwegian group that was on the long trip had a really nice halibut that unfortunately did not come up. But they had much fine cod and Coalfish during this glorious day. But the icing on the cake was the magical catch that once again our Englishmen stood for. It turned out to be a fantastic monkfish at a nice 50lb.
On Sunday, Calle was out at sea again. This time with our German guests at the camp. They had a tough start after halibut, but when they made a small movement, a large shoal Coalfish suddenly came under the boat. And there they stood with double and triple bites with nice victories. Then a killer whale family shows up just a few hundred meters from the boat. What a wonderful nature experience it was this day.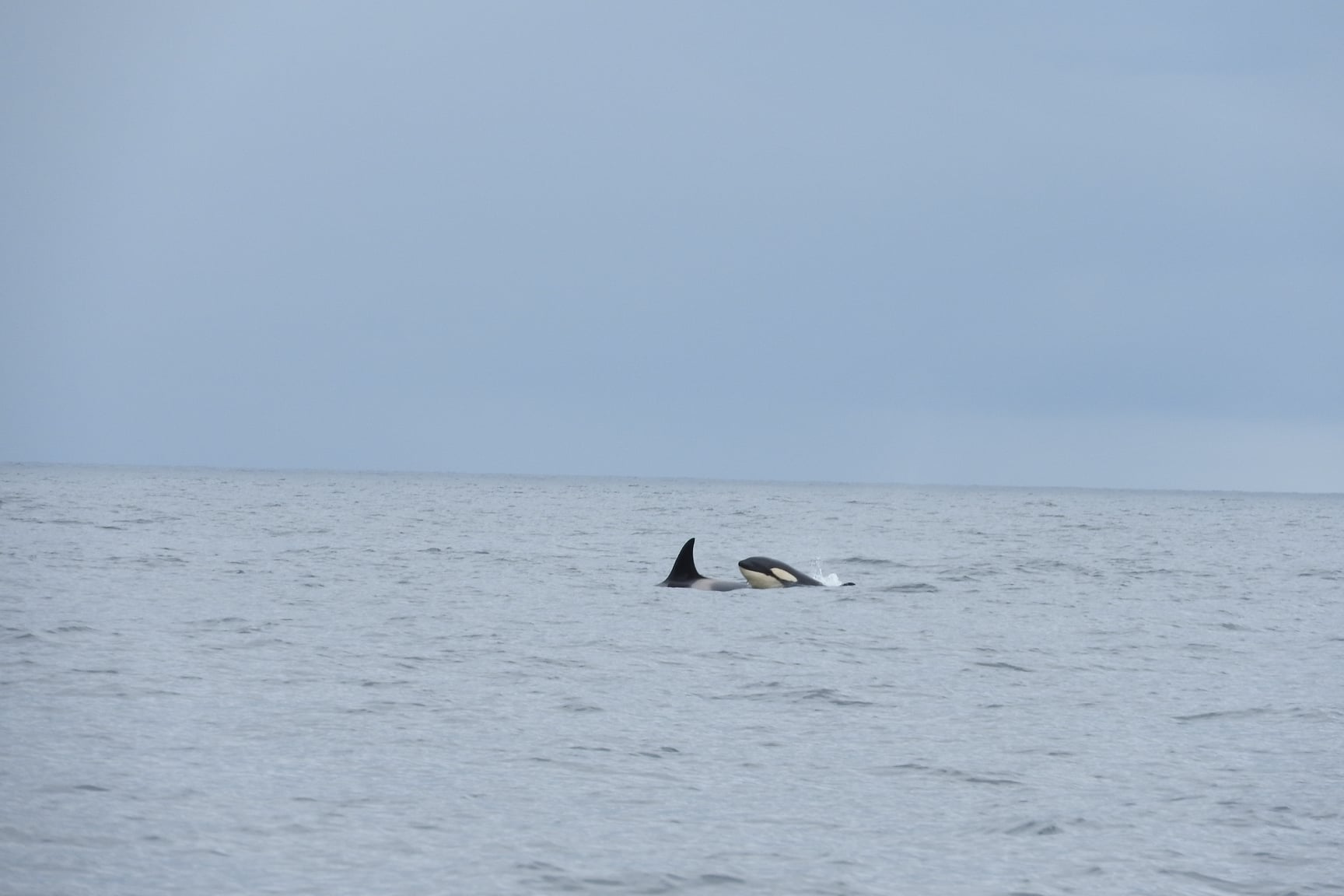 Now we rest our bodies and look forward to the coming days and weeks.
Tight Lines //
Calle
Thanks Calle for keeping us updated with how things have been going and I bets its lovely to finally be getting some guests to fish with and what a huge Monkfish, I am a little jealous. Nappstraumen is an awesome destination and a really good all-rounder where you can target lots of different species so if you are looking for a great destination with the best accommodation, top of the range boats and great mixed species fishing then Nappstraumen on the Lofoten islands is for you.
Contact us
Looking to experience this destination for yourself? Give us a call anytime on 01603 407596 and we can discuss any open weeks at the time of you contacting. You can also have a look at all of our Sea Fishing Holidays here to get a head start.
Tight lines,
Paul