WATER CONDITIONS:
a) Water Color – Crystal clear
b) Water Level – Dropping slowly
FISHING CONDITIONS:
We had a great week with some experienced anglers. Team Argentina, with lots of trout fishing experience, did a great job with dry fly fishing for pacu and matrinxã.  Our good friend Alex Atala proved to us yet again that he is not just one of the world's best chefs, but he also knows how to catch fish as well.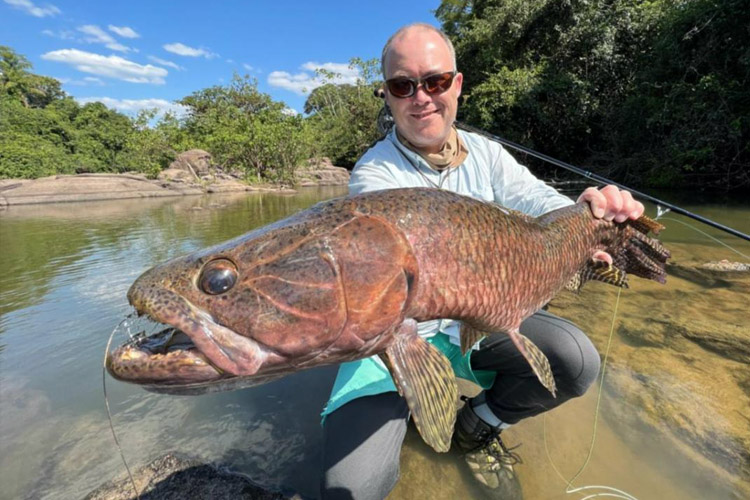 Alex was also kind enough to cook for all the guests and the staff, thanks Alex! The highlight of the week, besides Alex's pasta, was our Saturday night party with our Kayapo friends. We danced for almost an hour together and shared experiences that will last forever!
Total number of fish landed this week:329
Biggest fish landed this week:
Wolf Fish 82 cm 
Peacock Bass 65 cm 
Mantrinxã 46 cm 
Pacu Borracha 43 cm
Bicuda 76 cm 
Pirara 75 cm
CONTACT US
If you fancy doing battle with the hard fighting species of the Amazon basin, then Kendjam Lodge is a destination for you. If you'd also like any further information, you can contact our fly fishing specialist Peter Collingsworth on 01603 407596 or email at peter@sportquestholidays.com.