With the water going down at a rapid rate the storm at the end of the week brought some relief. Fishing conditions continue to be ideal for wading, attempting the challenging Matrinxas and Peacock Bass on runs and waterfalls.
We found Silver Pacus eating leaves and insects that the rain washed away. 
This gave us the opportunity to fish them with terrestrials, nymphs and fruits in calm waters, opening the possibility of a different type of fishing.
We had a lot of action on the surface, especially with large Bicudas that gave extra fun to an excellent week of fishing.
The group of anglers could not be happier with the number and size of fish landed.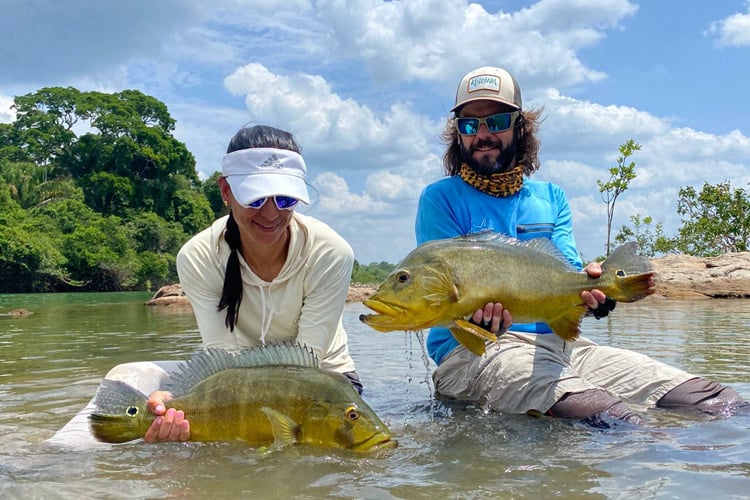 Water Conditions:
Water Color – Getting really clearer
Water Level – Dropping
Weather Conditions:
Temperature – Average 28 C
Sunny most days with a thunderstorm towards the end of the week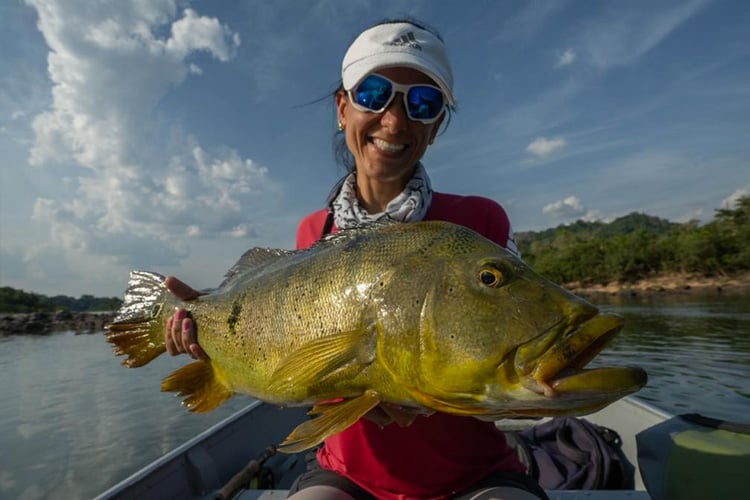 Group: 8 anglers
Total number of fish landed in the week – 480
Biggest fish landed in the week:
Wolf Fish: 80 cm
Peacock Bass: 62 cm
Mantrinxã: 47 cm
Pacu Borracha: 37 cm
Pacu Prata: 39 cm
Bicuda: 82 cm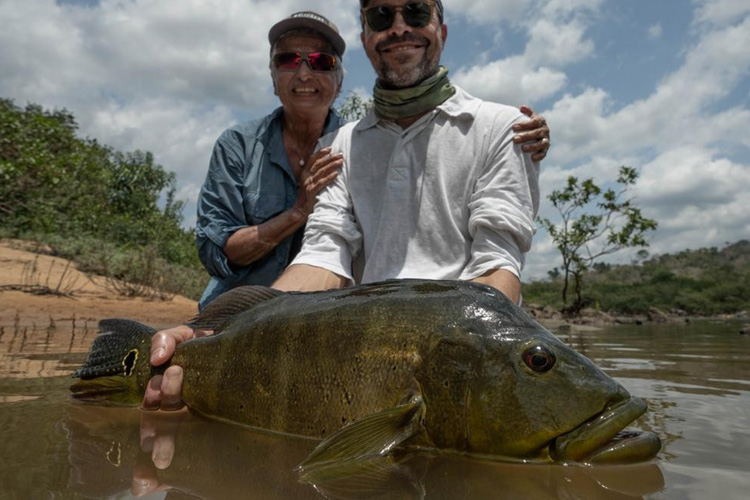 We had the visit of some great friends Caca and Breno. Those who will not hesitate to try and tempt their favorite species: Bicudas. What stands out is the large number they got on the surface.
Anglers were able to make rare catches thanks to the favorable conditions brought by the rain. As were the Silver Pacu, Corvinas and Ciringa Pacus.
John and Roodney couldn't have started the week in a better way than seeing a jaguar resting in the shade.
One more week with a family atmosphere, first class food and of course unbeatable fishing.
KENDJAM – Guides Staff
CONTACT US
If you fancy doing battle with the hard-fighting species of the Amazon basin, then Kendjam Lodge is a destination for you. If you'd also like any further information, you can contact our fly fishing specialist Peter Collingsworth on 01603 407596 or email at peter@sportquestholidays.com.